Alright everyone, let's talk about dance movies. Don't try to front on this because I know there is not one person in the world who is truly able to resist the simple charms of Dirty Dancing, Footloose, Flashdance or Step Up 2: The Streets. I LOVE 'EM ALL! But when I was a baby hood rat in the 80's, a certain silver screen treasure was in constant rotation in my VCR: Girls Just Want to Have Fun!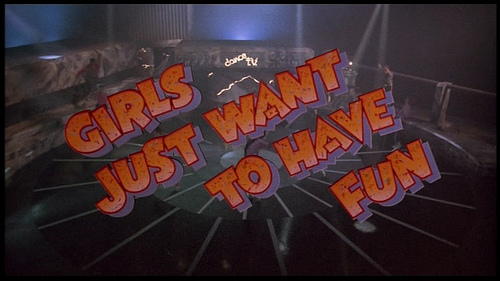 Ms. Carrie Bradshaw herself, Sarah Jessica Parker, had the starring role of Janey, a dance-loving military brat who rebels against her strict father by pirouetting her way towards a coveted spot on "Dance TV." I was really feeling Janey on this because it was my dream to simultaneously be on Soul Train AND Club MTV (with Miss Downtown Julie Brown) HELLO!
Every good girl needs a couple of rebellious gal pals to help guide her out of her shell and become a lil' FUNKY! Helen Hunt and baby Brenda Walsh come along and partake in all the teenage hijinks!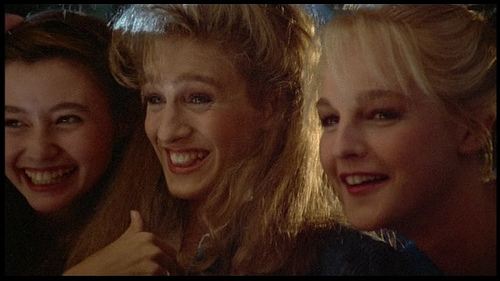 Janey needs a dance partner so she pairs up with blue collar hunka, Jeff, and they naturally fall for each other while perfecting their fan kicks. I don't care if he was the Poor Man's Joey Lawrence, I thought he was fuuuwiiine! WHOA! (you know I have a Joey Lawrence doll..right?… TMI?)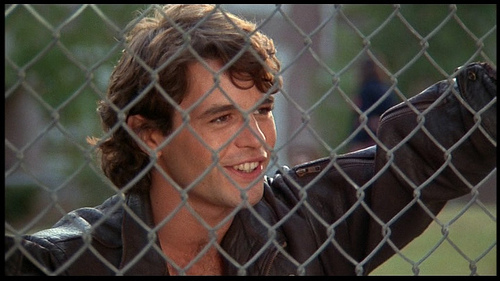 Let's french through the fence, bebe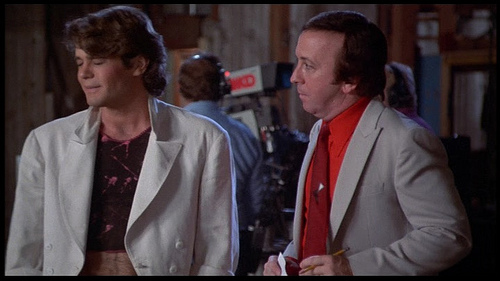 I love me a hunk in a midriff top! It's true.
Beautiful!!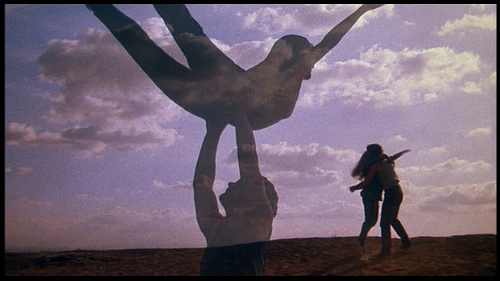 SJP was a million Manolos away from being a fashion icon at this point with Janey's frumpy-ass school uniforms. Luckily, we had a style savior in the form of her badass best friend Lynne, played by Helen Hunt.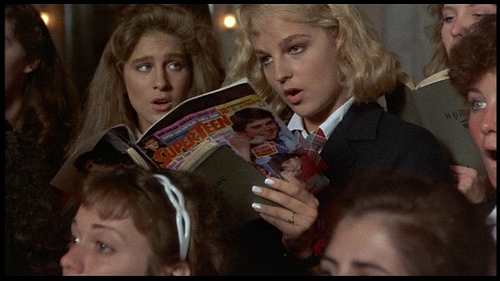 White nails and a Superteen magazine, yes please!
Lynne's main style signature is her collection of creative headwear and hair accessories. From channeling Don King to Davy Crockett to sporting dinosaur barrettes to rocketship clips, Lynne rocks her shit without fear and das why mama likes her.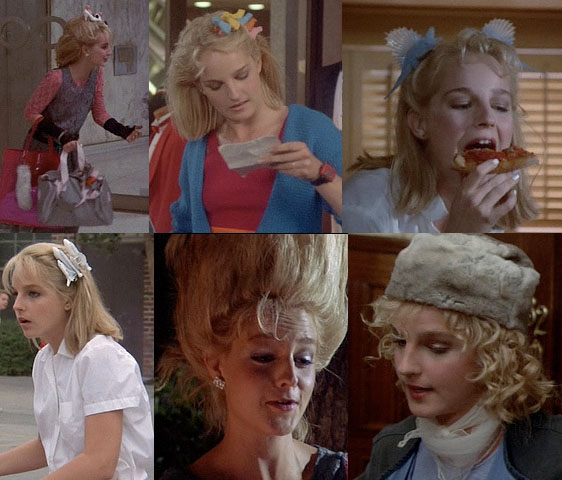 Instead of doing a Polyvore set for this post, I decided to invoke the spirit of Lynne and make something myself!
Now the crème de la crème has to be Lynne's grasshopper hat.
I had to recreate it…but I couldn't find a grasshopper. Instead, I found a gigantic black widow. AHHHHH! Now, a black widow would be too Halloween-y and way too gawth for me right now. So what did I do? Paint that shit GOLD!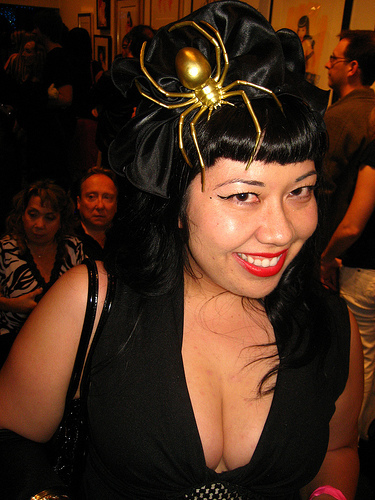 I also made an octopus one for Miss Tiffany!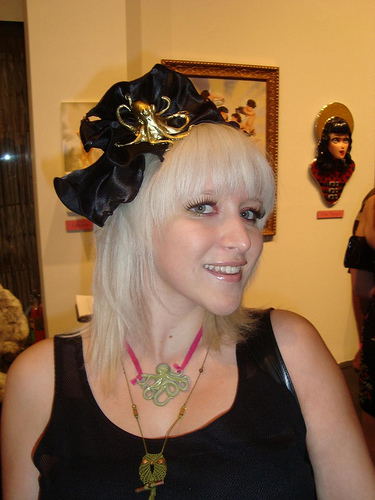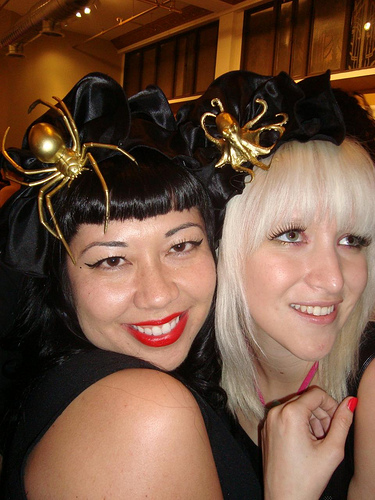 I'm making a lot of hair accessories right now. Lots of ideas in this noggin' so stay tuned for some surprises! Oh you Girls Just Want to Have Fun..still inspiring me..all the way into adulthood!
My favorite song from the movie is Q-Feel's "Dancin' in Heaven." A few years ago my good friend Brant found it on vinyl and would play it for me when he would dj! Ahh GOOD TIMES Q FEEL. "Quick, slow, quick quick slow!" I better see a million downloads for this song! *lowers eyes*
Q-Feel – Dancin' in Heaven
Holland- Wake Up the Neighborhood (second favorite song from the best scene ever)
[wp_youtube]zPcB0wuKbXU[/wp_youtube]
OH HALE NO: From wiki: A script is in the works for the Disney Channel. Several Disney Channel stars have expressed interest in taking a part, including Selena Gomez and Ashley Tisdale. Um. ASHLEY TISDALE AGAIN!? First she was going to be in the Teen Witch remake, now THIS ONE? Is this bitch trying to ruin my fucking childhood movies?! I am starting to take this personally. This shit is so wack!

Let me simma down now…stay tuned for the conclusion to my 1980's Movie Heroines special next week!
lollll i CAN'T TAKE THIS choking on lols over here

Related Posts:
+ 1980's Movie Heroines – Teen Witch
+ That Chick Julie, She's Truly Dazzling
+ Getaway Girl Style – The Doom Generation