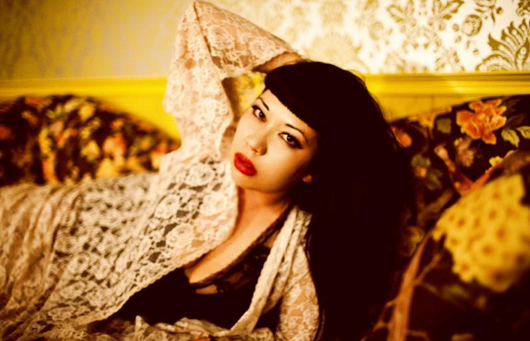 ♥ Seksi photo by Robyn Von Swank ♥
Marie Lodi was raised in beautiful Southern California on a steady diet of Dynasty, comic books, singing while cooking, Coast to Coast AM, and the National Enquirer. She loves the whimsical and the weird, the fanciful and the filthy, and the ridiculous and the romantic.
Agent Lover was started in 2008 as a place for her to share all of her sartorial, cinematic, and musical obsessions. Please don't be afraid, just start at the Best Of page. Marie is also the creator of Awesome Cryptozoology Club and a staff writer and the Beauty and Style Advice Columnist at Rookie. You can follow all of her articles at Rookie here.
For freelance writing assignments, styling consultation, sponsorship inquiries, guacamole recipes, and general girl tawk, contact her at marie[at]agentlover.com but please, no nudes, she already has enough.
You can have the other half:
Facebook +  Twitter + Instagram + Spotify
Press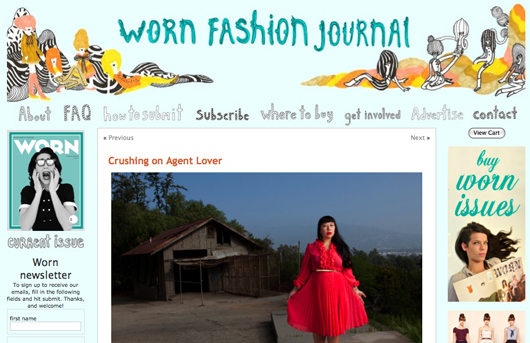 ♥ Mouthy Mag: Grrlcrush: Agent Lover Marie 
♥ Worn Journal: Crushin' On Agent Lover
♥ Ash In Fashion: Beautiful Bodies Interview With Marie Of Agent Lover
♥ The Karina Chronicles: Frockstar: Marie Of Agent Lover
♥ Melina Bee: Interview With Marie Of Agent Lover
♥ Philippine Daily Inquirer: Meet Marie
♥ Stylish Thoughts With Agent Lover
♥ Yes and Yes: Real Life Style Icons With Marie of Agent Lover
♥ Polish Police: Rap Sheet: Marie/Agent Lover
♥ Awesome All Day: Agent Lover: They've Given You A Number…
♥ Mayoress: Blog Lovin': Agent Lover
DISCLOSURE: In accordance with FTC policy, any sponsored articles and gifted items are noted in posts. Sometimes I use affiliate links where I receive a small commission if you purchase something, hopefully enough to buy me some nachos. Lastly, anything that I feature on this site I love and think you might love too. Please contact me if you have any questions or want to buy me nachos.