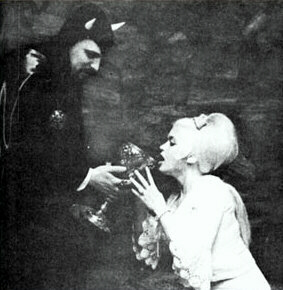 When I was writing the retro bathing suit post, I came across pictures of Jayne Mansfield's famous Pink Palace, which I always heard of but for some reason never took the time to research. Why did it take me so long to see photographs of this wondrous place?!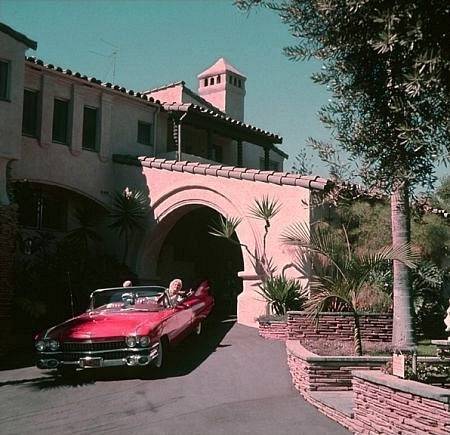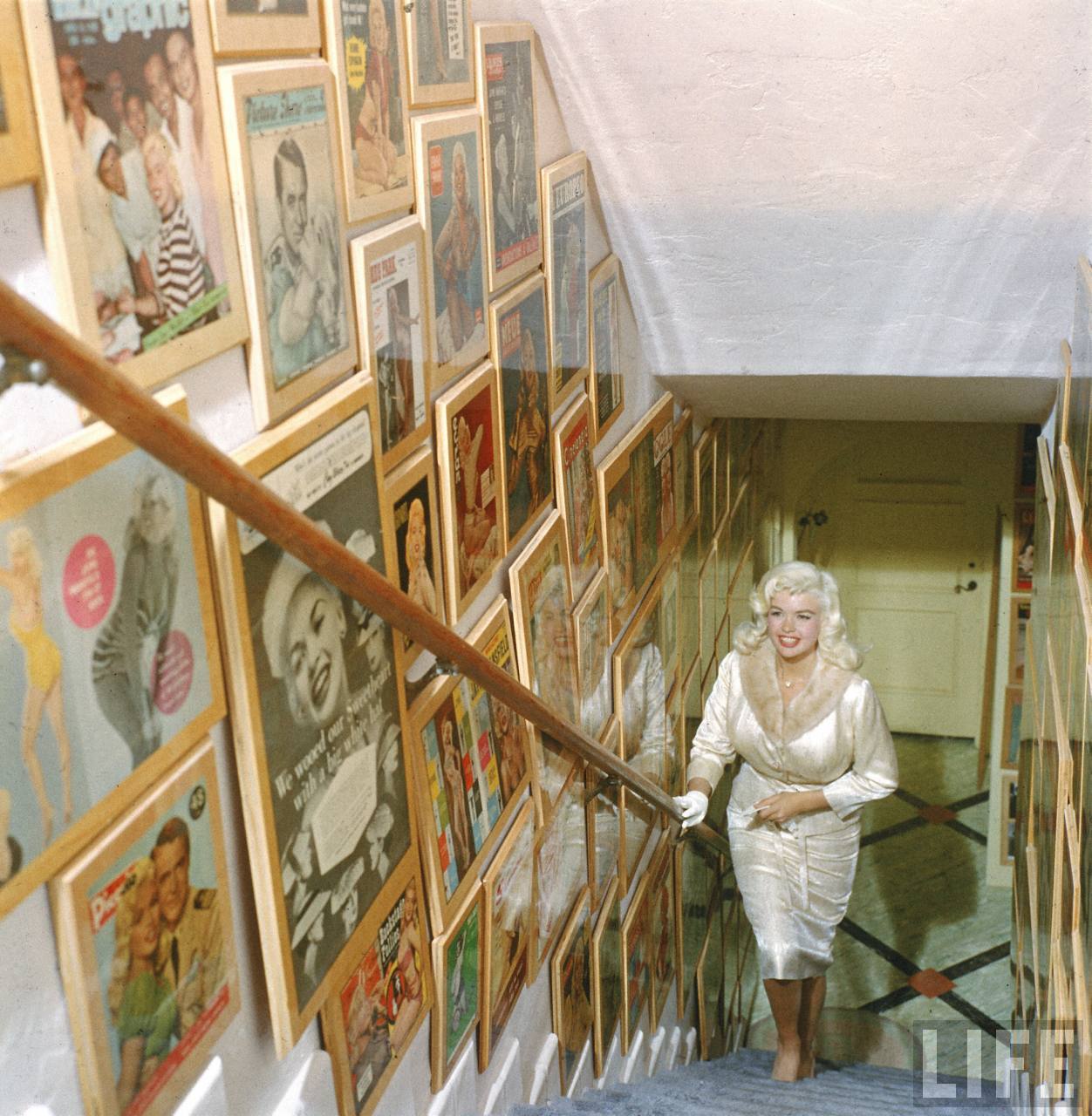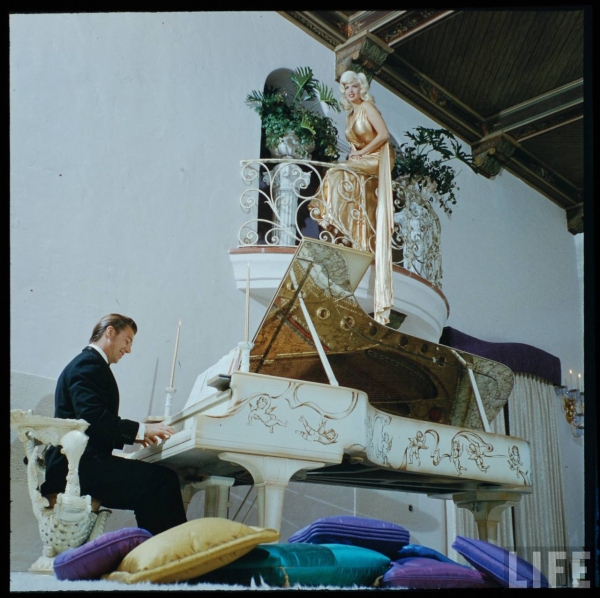 I can't deal with this black and gold bathroom. Are YOU seeing this? AMAZING.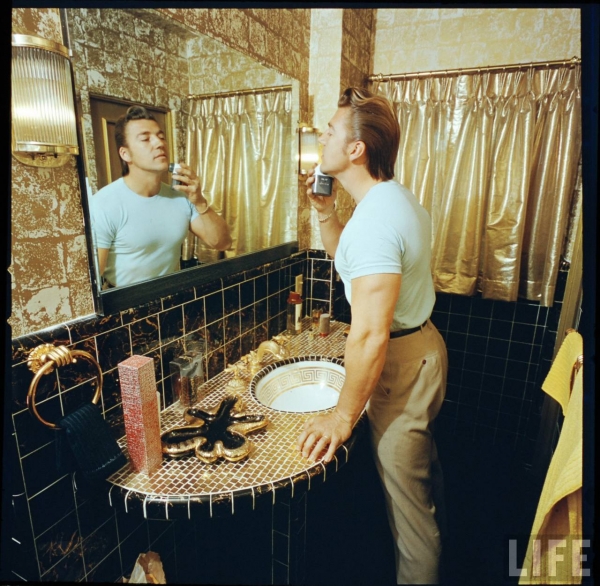 I'm fainting right now: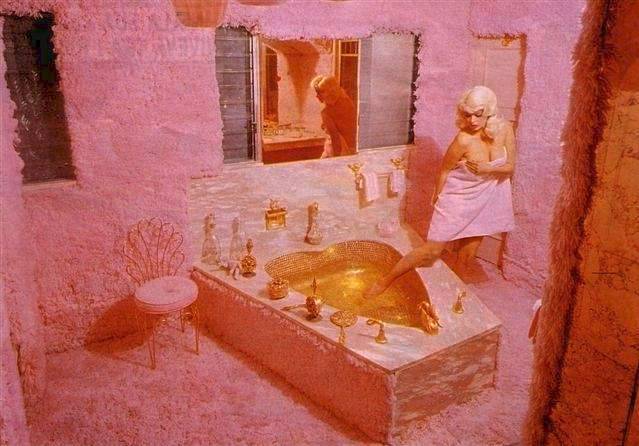 Floor to ceiling cotton candy carpet? I'd go insane in the loveliest way. Like a genie in a bottle bo. OMG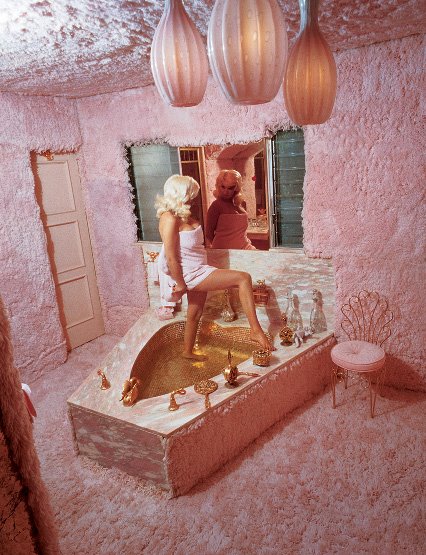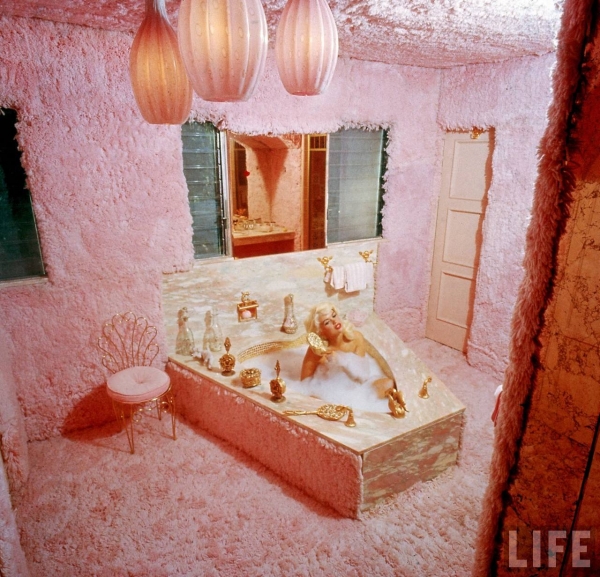 Could you get work done in an office like this? I probably could. Well, I'd get a lot of things done in that office. WINK HELLO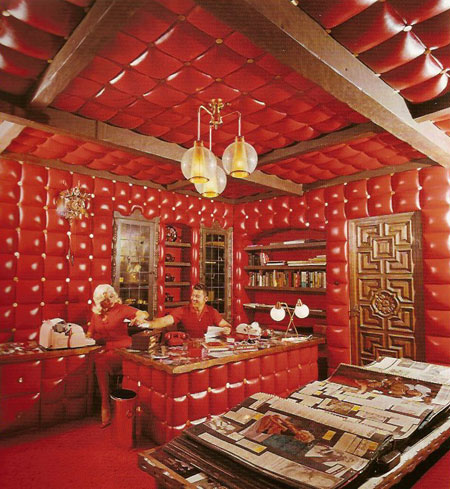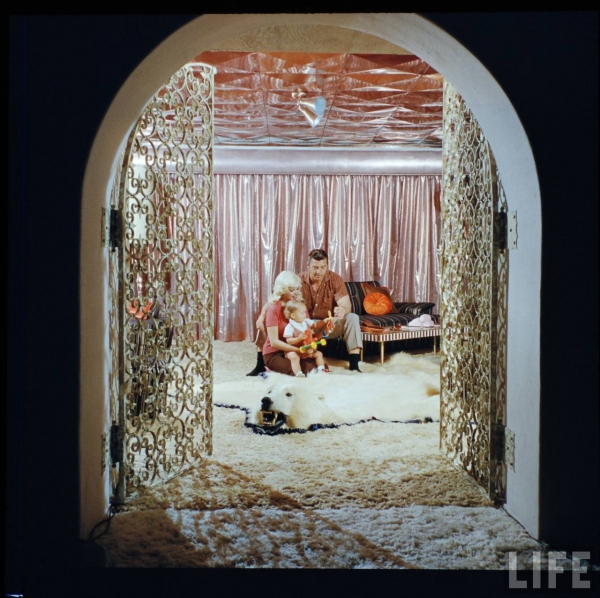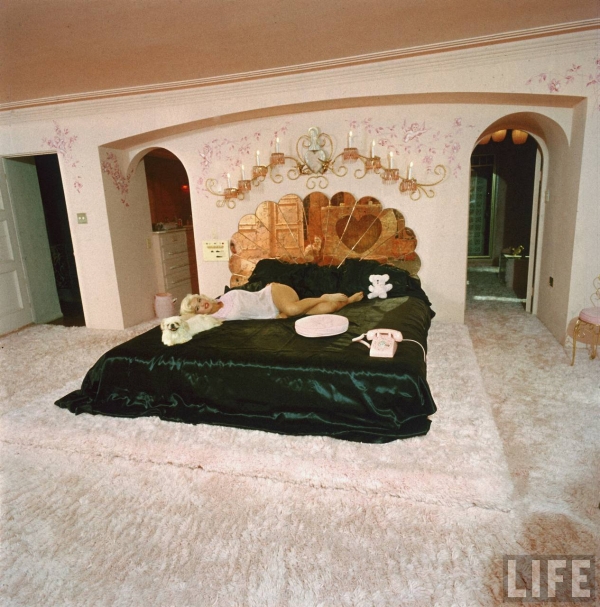 Her husband Mickey Hargitay built the famous heart-shaped swimming pool.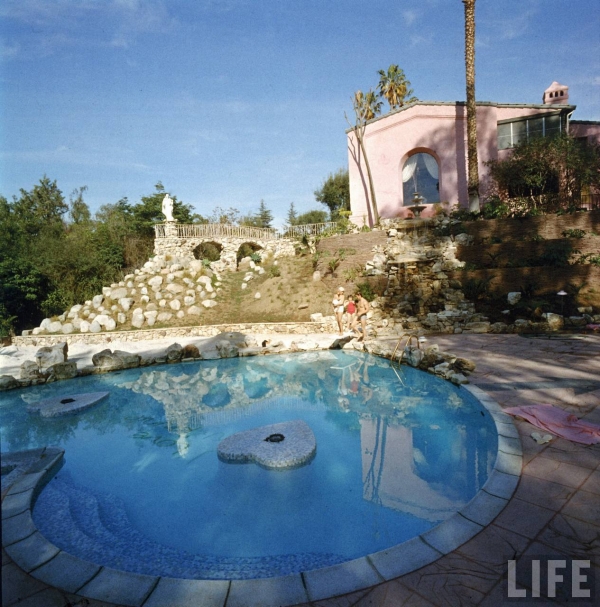 I'm really bummed this was demolished seven years ago. But at least I have the Madonna Inn to get my fix. I wonder if Jayne visited the Madonna too?
Siouxsie and The Banshees – Kiss Them For Me
Sources: The Selvedge Yard , Interior 4 U, http://www.flickr.com/photos/lovelynerd

Related posts: