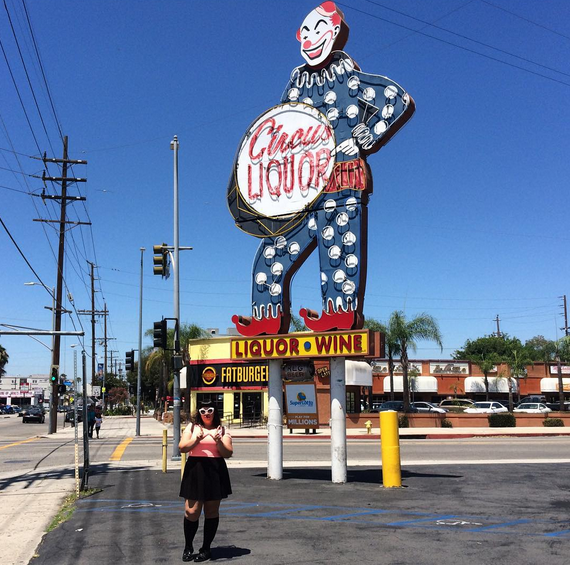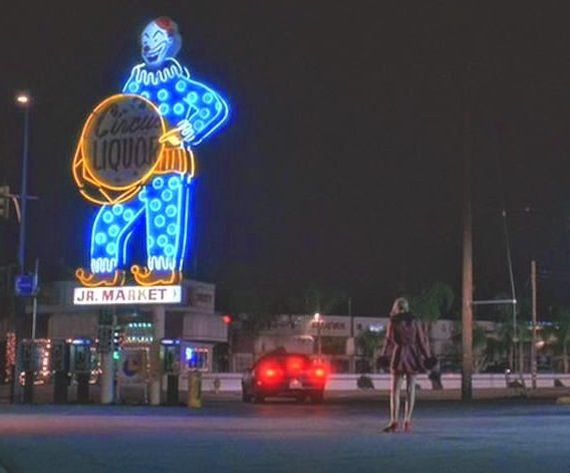 I stan so hard for Clueless. I never fully really realized it until now, during its 20th anniversary. Obviously there are a lot of movies that are near and dear to my heart, but Clueless had a very special impact on me. It came out in theaters when I was 15. I remember going to Edwards Cinema in Camarillo to watch it and falling SO deep in love. I distinctly recall the moment where No Doubt's "Just a Girl" plays during a scene and whispering to my friend, "We have to find out what band that is!" Now, this was the nineties and we weren't able to watch trailers or clips at our whim or just Google image a screencap of a movie. There was no way to deconstruct shit like outfits and scenes and all of that. How the hell did we find out about anything? I read a lot of Spin, Rolling Stone, Entertainment Weekly, Seventeen, Jane and the long-gone Premiere magazine. I obsessively watched MTV and VH1 and Entertainment tonight. It was all about recording everything on tape with a timer and playing it over and over until we had it all memorized. To really get into a film, we'd have see repeated viewings in the theater or wait until it hit VHS a million months later.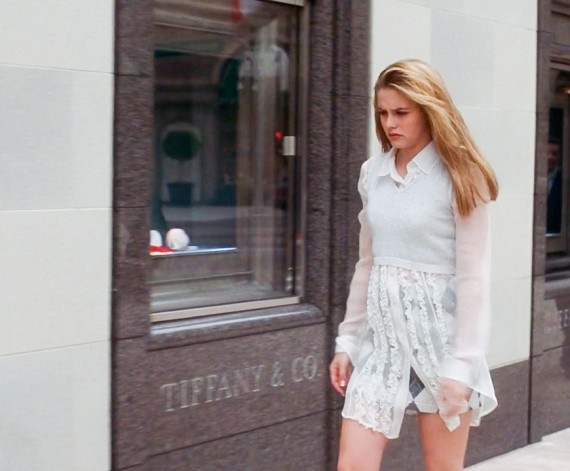 For some reason, the outfit that stood out to me the most was Cher's driving test outfit. She throws a fit because she can't find her "white collarless shirt from Fred Segal!!" I was really into baby blue back then (very nineties) and decided to replicate the outfit as best as I could. This was my first foray into LA PASIÓN that is pretty much played out in the 150+ outfit replications for my film style series at Rookie. Anyway, I grew up in Oxnard. We didn't have some boojie mall. Yes, there was a Contempo Casuals, Judy's, Wet Seal, a RED ZONE but my shit was always the hole-in-the-wall stores: places called "Fashion Max" and "Fashion Gal" that were a few notches below Forever 21. I found a lot of treasures in those shops over the years. At one of them, I was actually able to find a sheer button down top (without the ruffles) which I wore with a baby blue sweater vest and over an a-line argyle mini skirt. Cher wears silver Mary Janes, but I went for patent leather white leprechaun shoes from Wet Seal. To this day, I can't believe I don't have a photo of it. The closest I have is this photo from my brother's wedding, which had two parts of the outfit. Those leprechaun shoes were sick!!!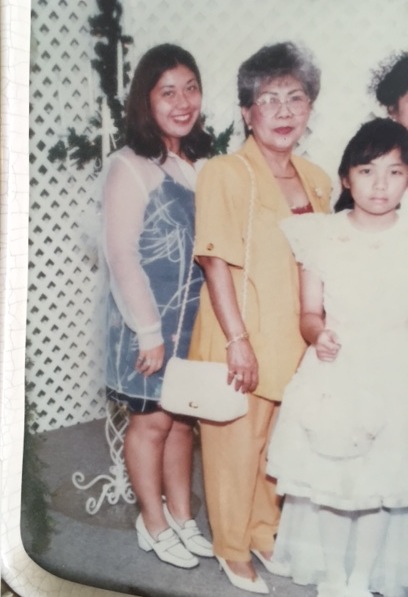 I took every chance I could get to write about it: Rookie, Hello Giggles and the crème de la crème, my interview with Mona May on Refinery29 where we styled the characters as how they would dress if Clueless was made today. Spoiler alert: Jeremy Scott's Barbie collection for Moschino SS15 was SO TOTALLY AMBER. I first met Mona May about five years ago at Lenora Claire's Bettie Page Heaven Bound show. I was wearing a hat with a spider on it that I had painted gold and she came up to me and asked if she could take a photo. I didn't realize it was Mona May until later and freaked out. One of my heroes was asking to take a picture of MY HAT! ::flips hair:: She has designed the costumes for not only Clueless but also other faves like Romy and Michelle, The House Bunny and The Wedding Singer. It was a complete joy to talk with Mona May and to get the DEEP CUTS of the film's wardrobe aspect. This is what she told me about my favorite ensemble:
"Cher wore a tuxedo shirt made out of chiffon, an argyle mini skirt, knee socks, silver Mary Janes and a silver crop top. The whole thing was about her having the perfect shirt for this test and she couldn't find it. But it was a pivotal moment because it's also when she finally realizes what's going on—that she's in love with Josh—so it was an important outfit for the movie. I think it needed to be a non-color. If it were bright, it would be wrong and if it was too dark it wouldn't have been right either. It had to have the right kind of emotion. When we put it on her, it felt like the right thing for both me and Amy."
A few weeks ago, I realized I wanted to celebrate the film's anniversary by visiting the filming locations. I needed a partner-in-crime for this epic journey (from the Valley to Eagle Rock to Beverly Hills, LAWD!), so I enlisted the boo, Karlito, to accompany me. It was a true vision quest. Over two days, we hit up close to ten different locations. Of course, the photo above is of Circus Liquor, which is the location of the scene where Cher gets held up and is forced to lie down on her Alaïa. SO RUDE!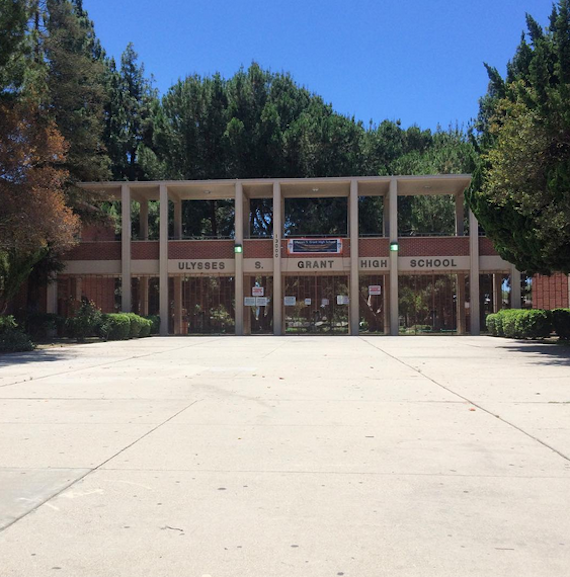 They filmed some of "Bronson Alcott High" at Grant High School in the Valley. I found out that Amy Heckerling named the school that as an homage to her then-boyf Bronson Pinchot aka BALKI BARTOKOMOUS!!!!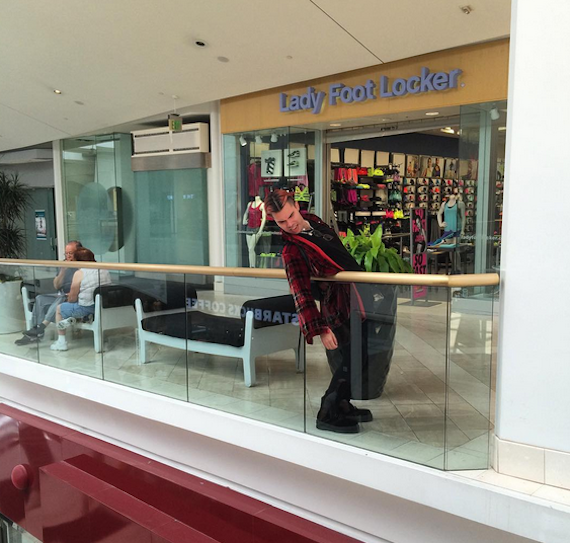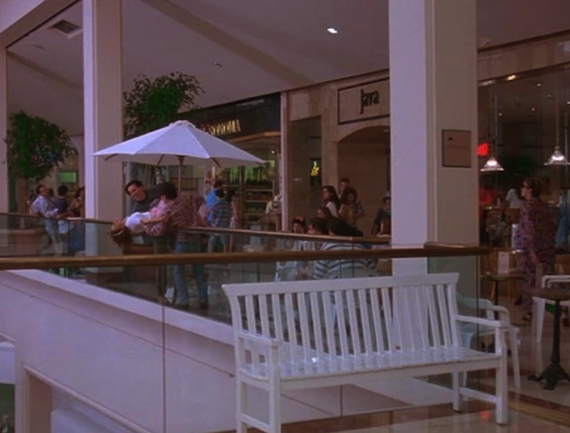 TAI ACTING A FOOL AT THE MALL. This was at Westfield Fashion Square.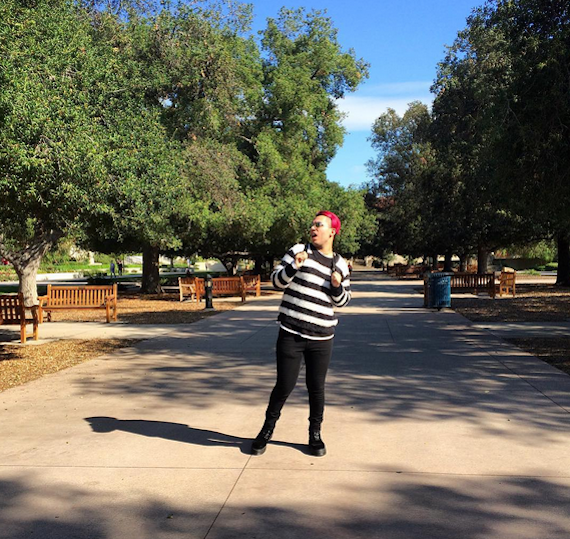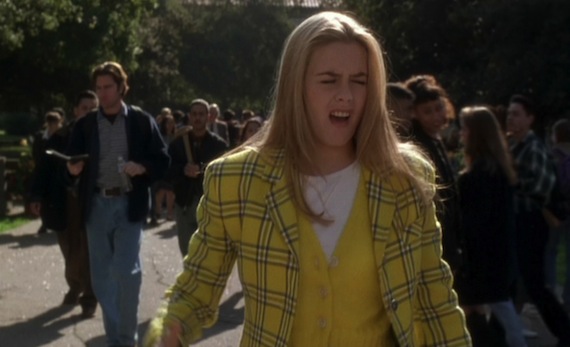 The "As If!" scene in the quad at Occidental College in Eagle Rock. We pretended we were incoming freshmen taking a tour of the campus.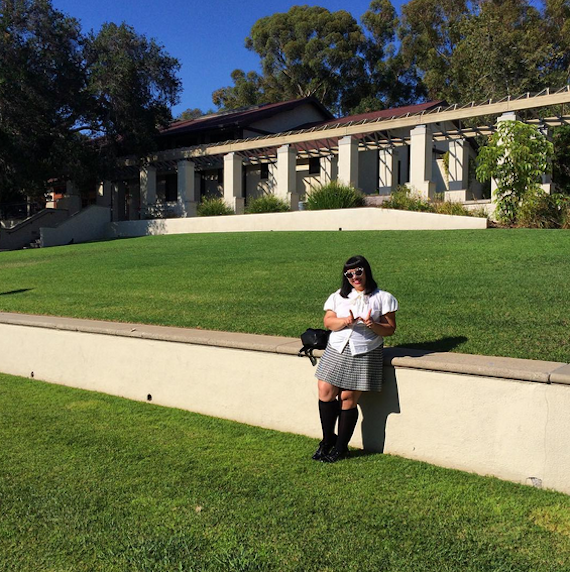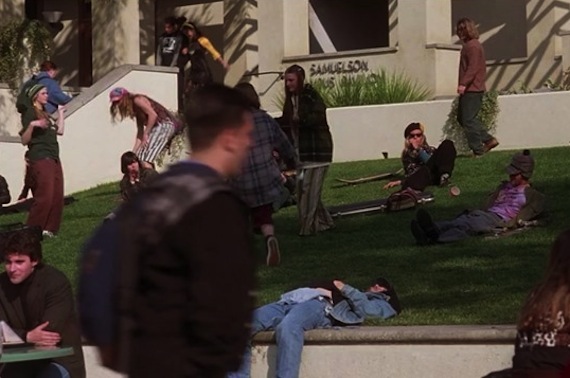 The LODIs generally hang in the grassy knoll over there. (Also at Occidental)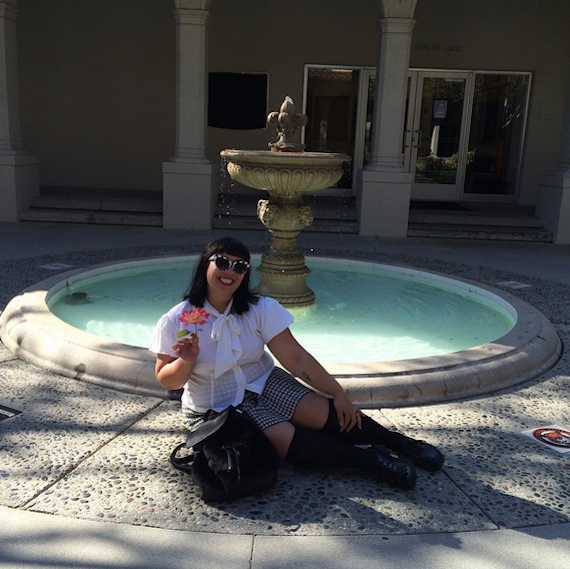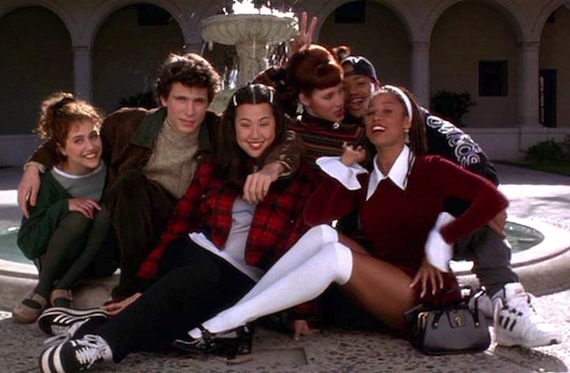 It's like I'm in the picture with them!!!!!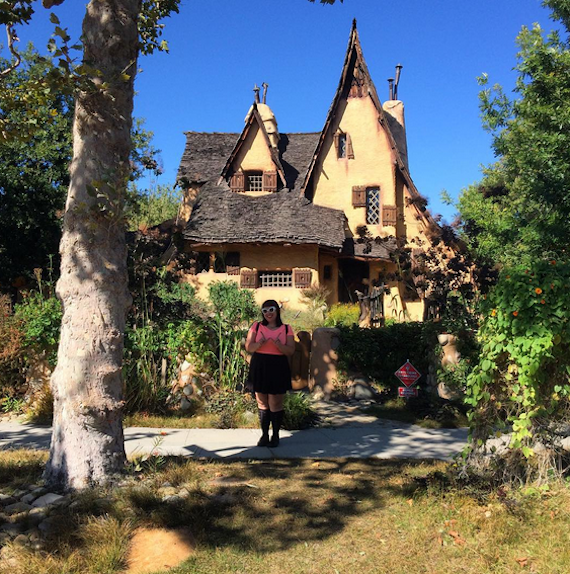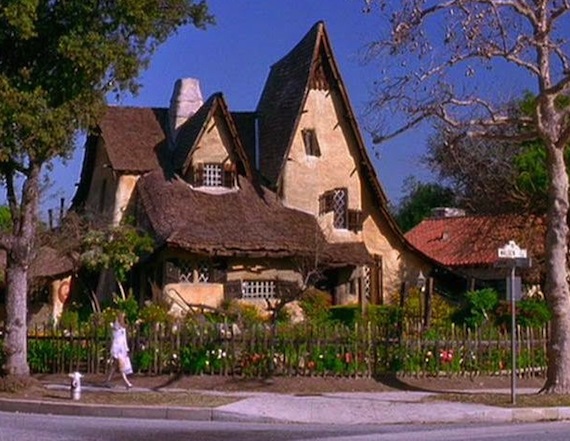 Ahh the lovely Witch House of Beverly Hills, also known as the Spadena House.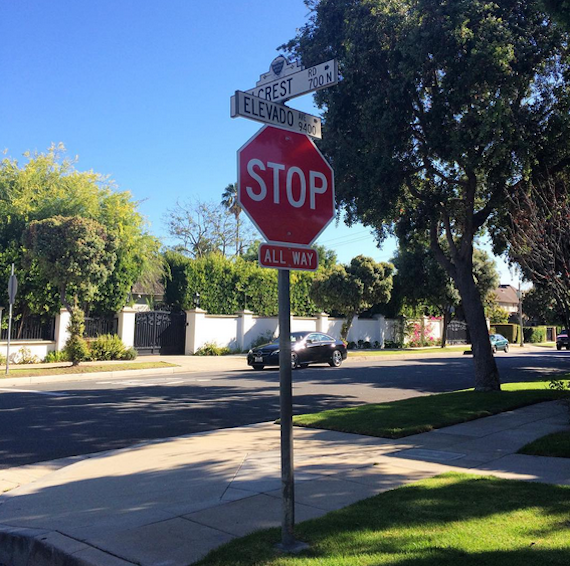 And the infamous stop sign!! Something I noticed on this journey is that people actually don't stop at the stop signs in Beverly Hills, just like Cher.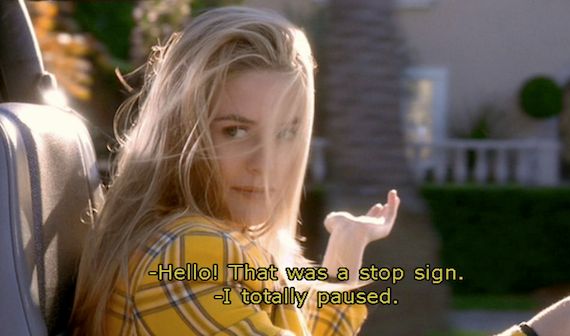 So much love to all these awesome guides on los internets that helped me figure out where to go!
Glamour, Curbed, the awesome website I Am Not a Stalker and the latest one—this amazing, fully-detailed guide that the woman who runs the I Am Not a Stalker site wrote for Discover LA.
Happy Clueless-versary!