I'm selling a limited amount of cake hats today! Please visit the Bakery for more information!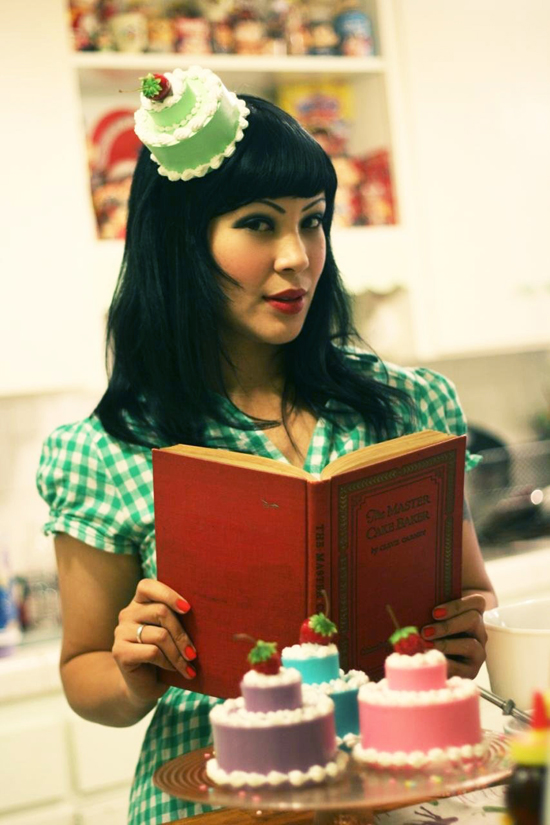 I love accessories and desserts, so why not combine the two and share with you? Fresh from the oven are my petite Cake Hats! Available in a variety of colors, named after a variety of lovely gals, these treats will sweeten just about anyone's day!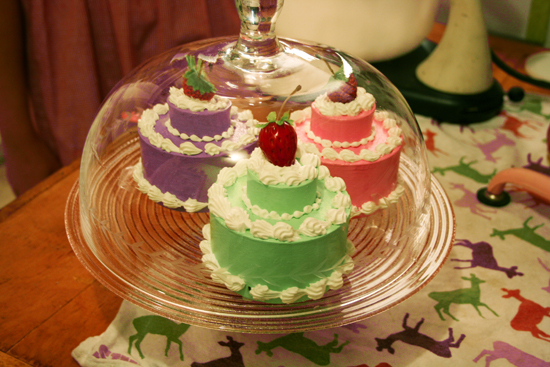 Each Cake Hat is individually handcrafted, so no two hats are exactly alike. The exterior is hand-painted, hand-"frosted", and topped off with a shiny berry, while the inside is lined with sparkling felt. The Cake Hats are held securely on the head by a durable translucent elastic headband, giving the appearance of a freely floating pastry on your noggin. These delicious headpieces are lightweight and can withstand a night on the town or even a romp through Puroland!
Remember…they may look delicious but they are not edible! Please keep these away from hungry kids and animals!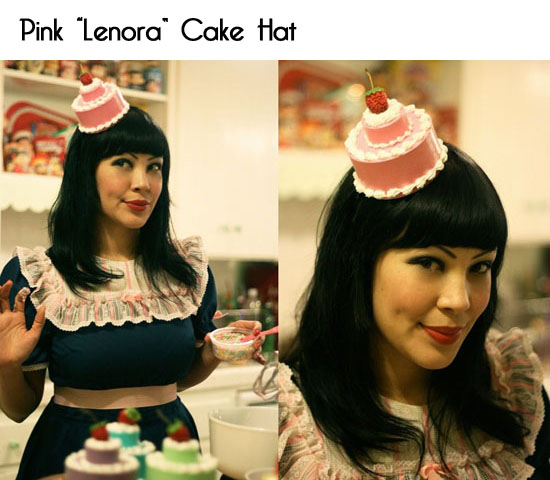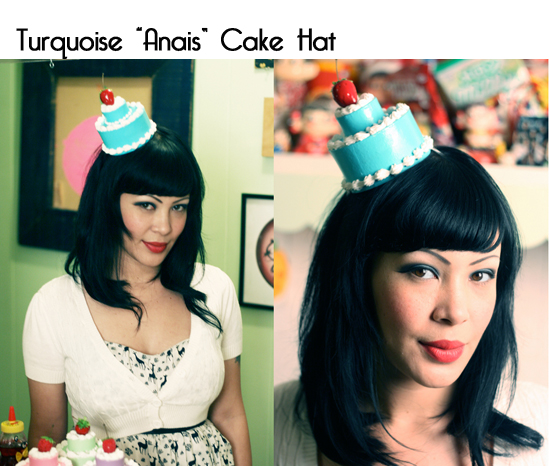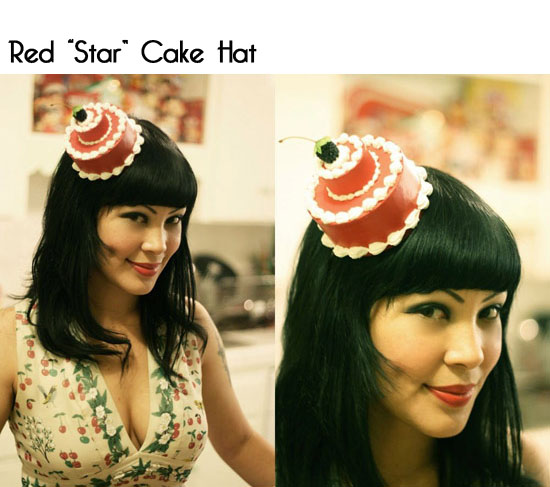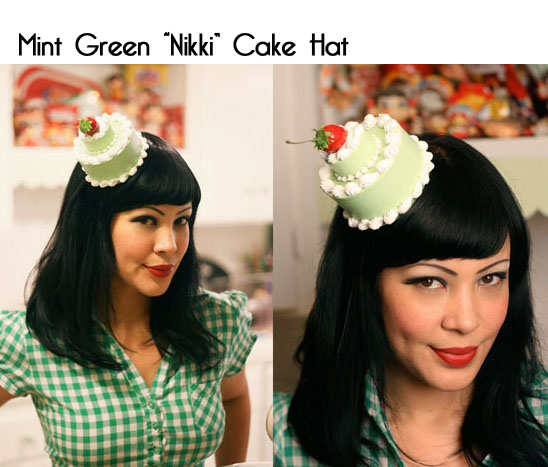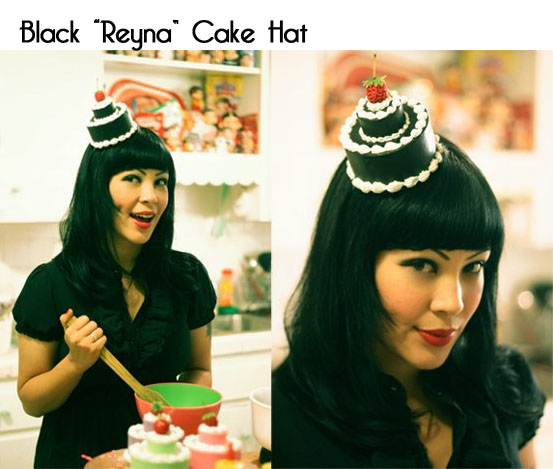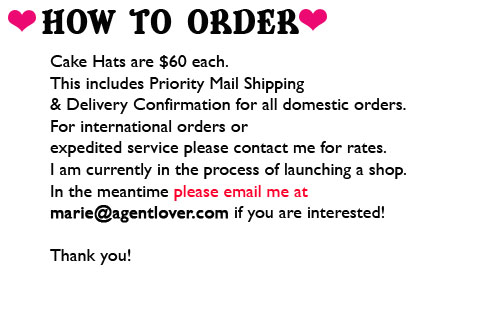 *NEW ITEM*