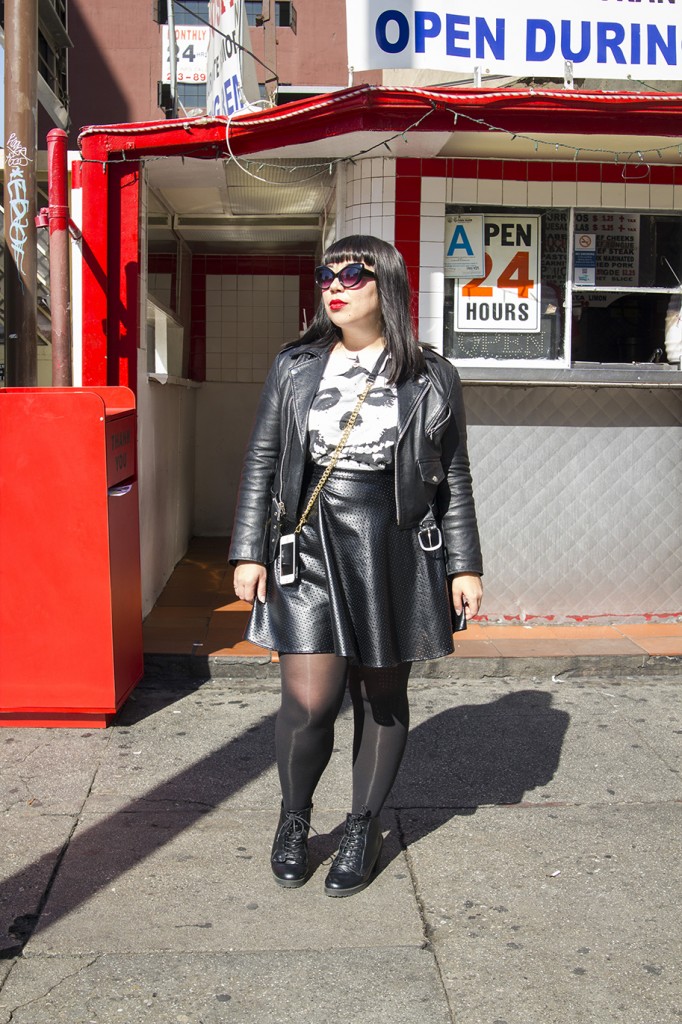 Have you ever heard the sweet sound that is leather rubbing against… pleather? That sensual, aural combo was today's soundtrack as I drove all over the city getting my taxes done, eating tacos, and being a first-time visitor to the magical weave store where my friend Lenora bought me a single fake braid (can't wait 'til that makes an appearance on here.) In tow was my most prized accessory as of late, an iPhone case from Bandolier, AKA, something I have dreamed about my whole (iPhone) life.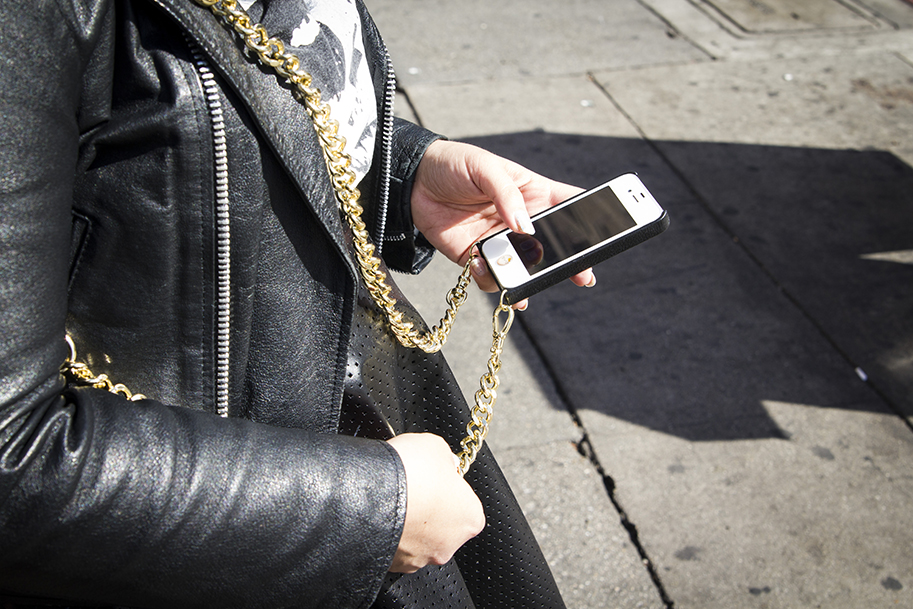 Bandolier makes beautiful leather cases that attach to a decorative, cross-body length strap, so you can wear your iPhone like a purse. There are two slots on the backside of the case that holds cash and cards, perfect for the low-maintenance type of occasion where you wouldn't want to carry a regular bag, like grabbing a Slurpee at 7-Eleven or going to see a show. Bandolier has gold and silver chains, as well as leather straps of various colors. They make them for both the 5 and 4 series, in case you are like me and running on the even number iPhone cycle! When does 6 come out anyway? Hoping that version will finally have a built in flat iron…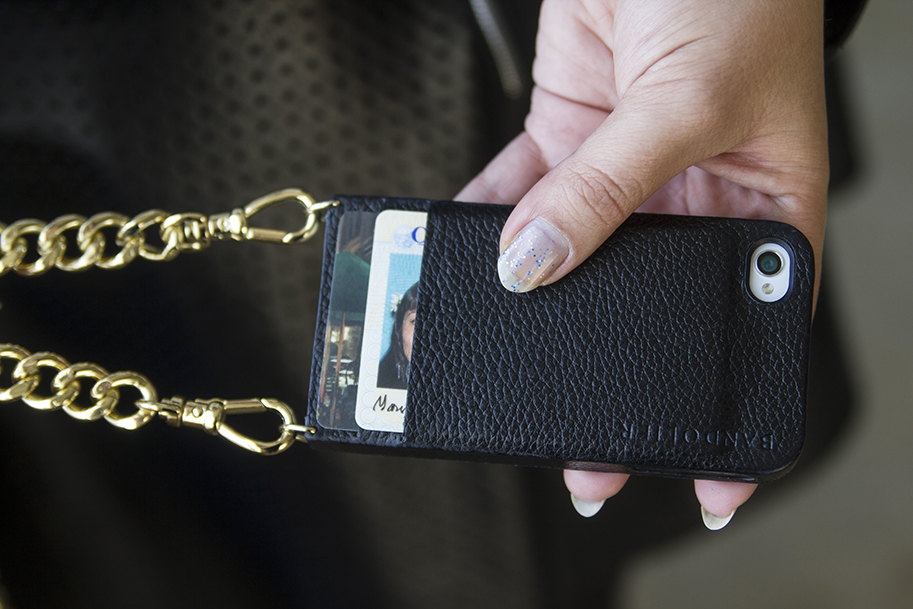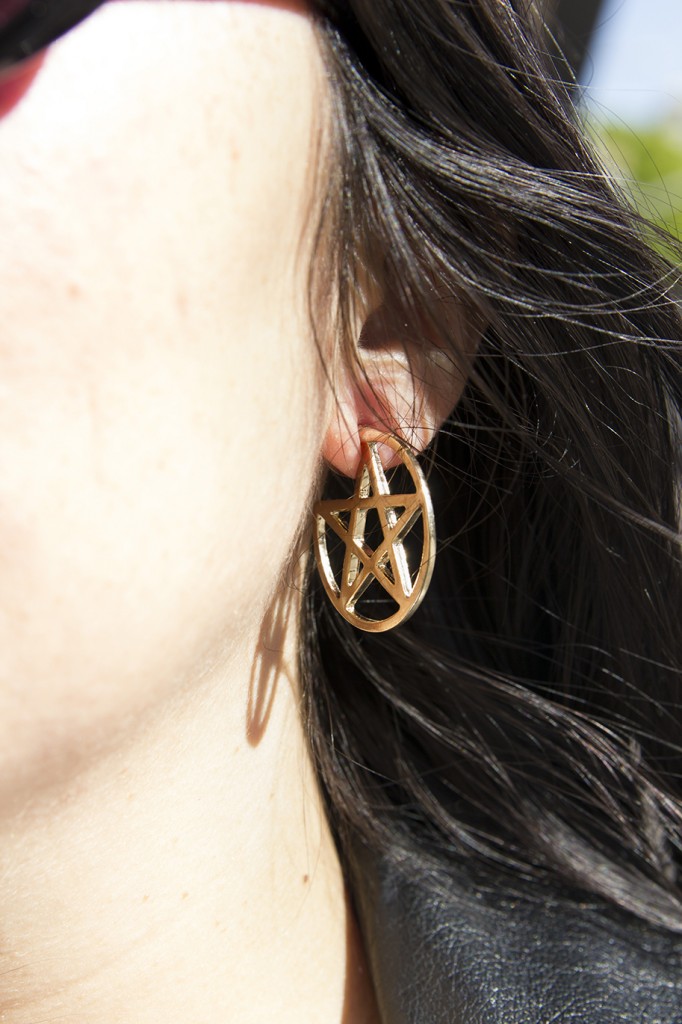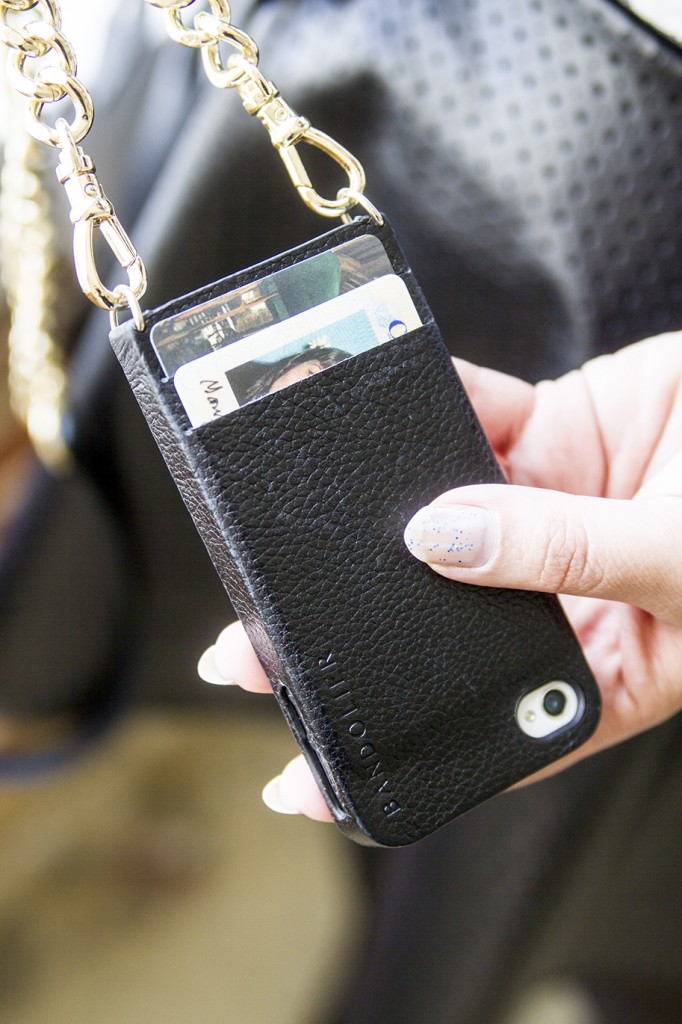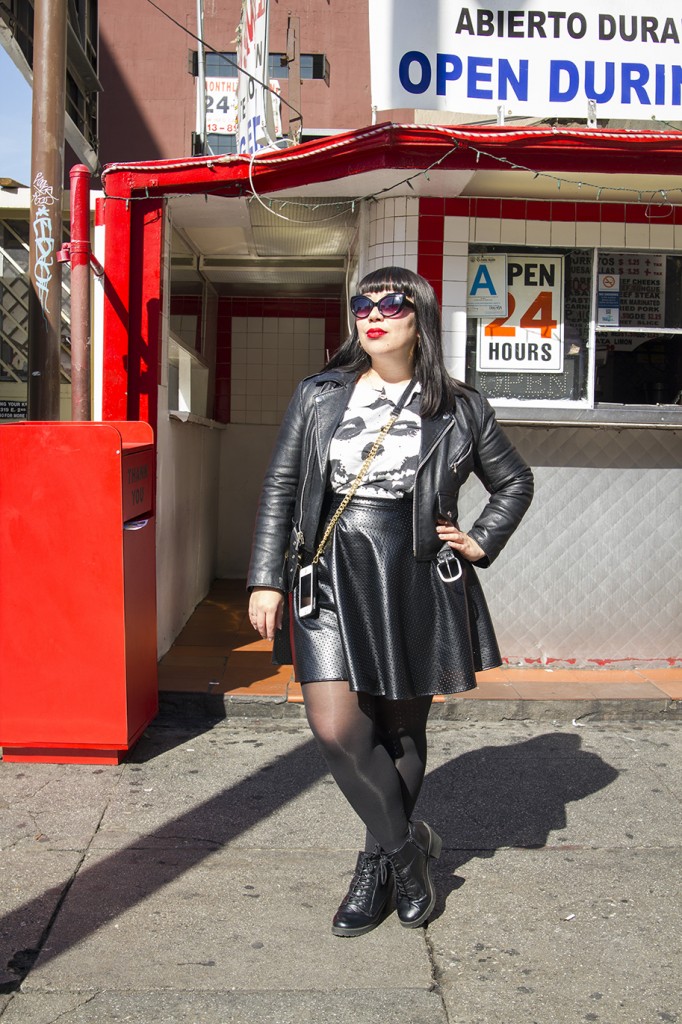 Outfit deetz: Misfits tee by Iron Fist Clothing, skirt c/o of Coconinno, shoes from Macys, vintage jacket,  Anna Gold iPhone case c/o Bandolier.