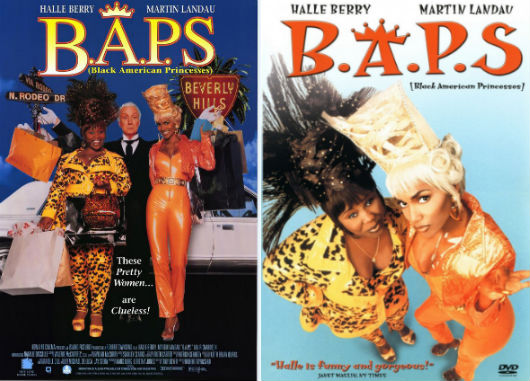 That's right my friends. I have been waiting YEARS. YEARS!!! to talk about my favorite Halle Berry vehicle, the award-winning B.A.P.S., and the time has arrived. When I say "award-winning," I'm referring to the V. RARE zero star rating that was bestowed by film critic Roger Ebert, who also described the movie as "jaw-droppingly bad." Much respect to Rog, but DAAAAAYUM must we get THAT dramatic?!?!  I know I am not alone in my love for B.A.P.S.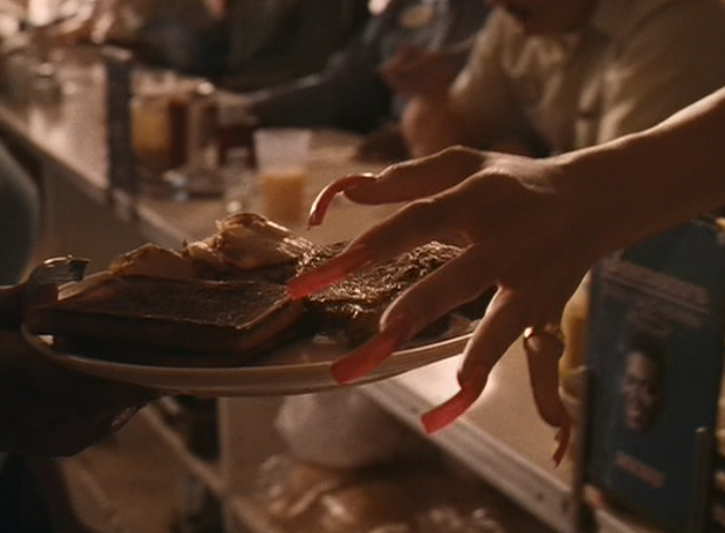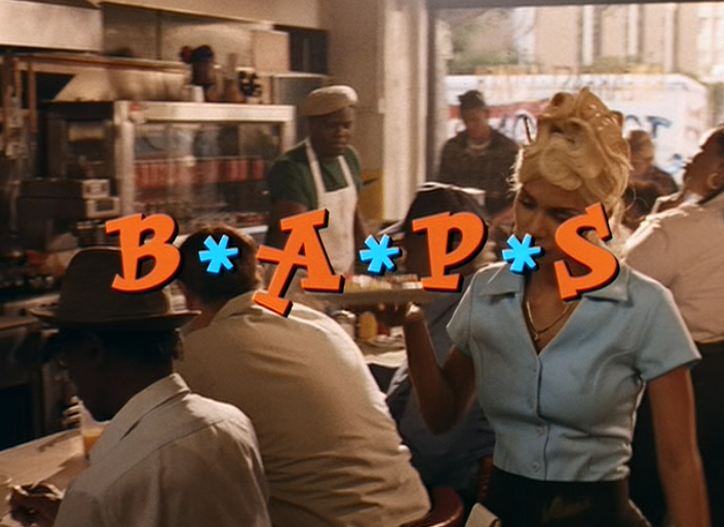 B.A.P.S., which stands for Black American Princesses, is about two waitresses named Nisi (Halle Berry) and Mickey (Natalie Desselle-Reid) who dream about opening the world's first combination beauty salon and soul food restaurant. First of all, I admire their creative entrepreneurial spirit. It reminds me of my lifetime goal of opening up a psychic nail salon (previously called "Happy Panda Nail" changed to "Crystal Balls and Diamond Tips.")  B.A.P.S. was released in 1997, which was the same I year I lost my virginity and three years before she became Storm in the X-Men film series. All great buffers for Monster's Ball, IMHO.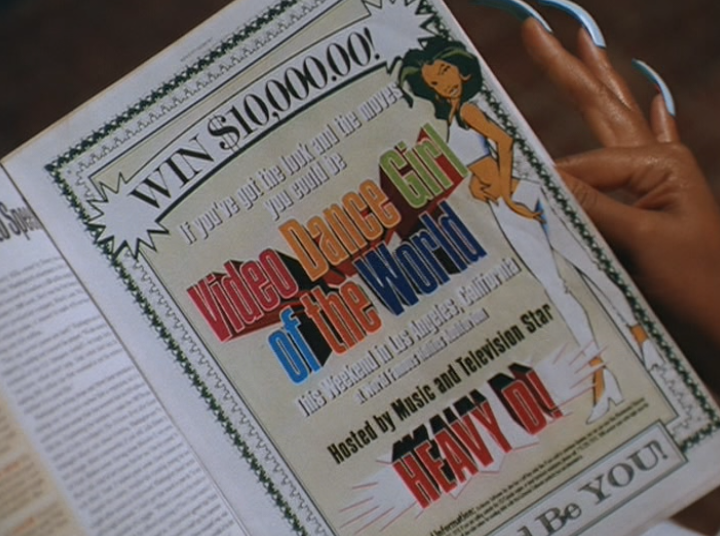 The girls are having a normal day, until they hear on the radio and read in a magazine that MTV is auditioning dancers to tour with Heavy D. The synchronicities are enough to convince the girls that they should make the trek to LA and that the audition could be their lucky break.
Their earrings are so good.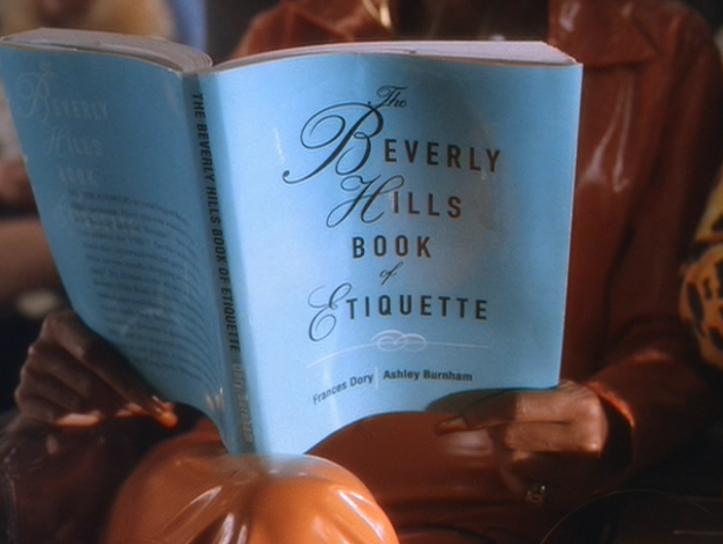 To prepare for their Hollywood debut, the girls get their hair and nailz did and read up on some Beverly Hills etiquette.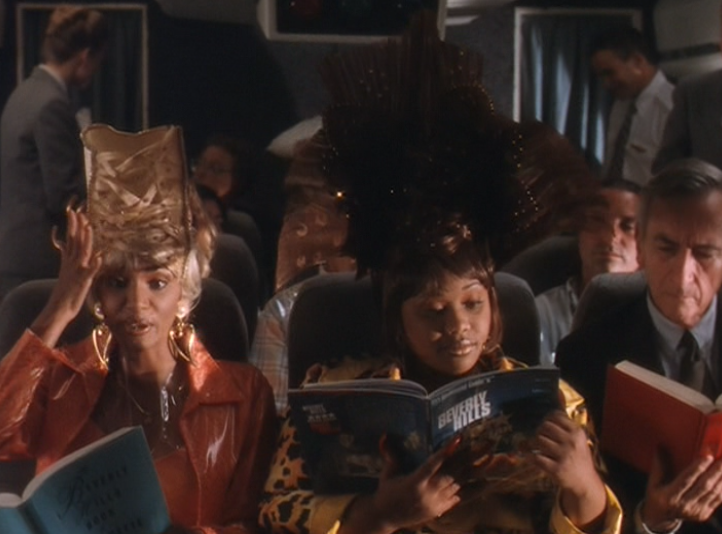 "Do you think we overdid it with our hair?"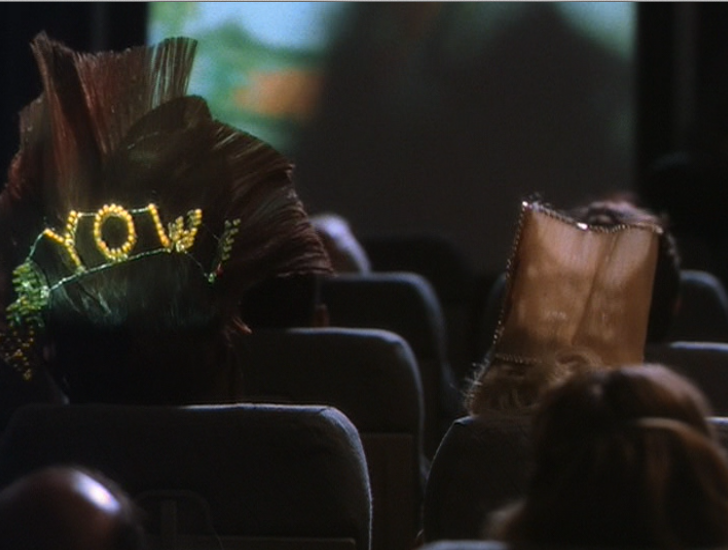 Once they land in L.A., they run into none other than LL Cool J and freak the fuck out. I mean, there are only a few celebs I'd freak out over and LL is one of them, even though I unfollowed his Twitter years ago because I got mad at his improper use of "your." I'M SAWRE I'M SAWRE I still love you.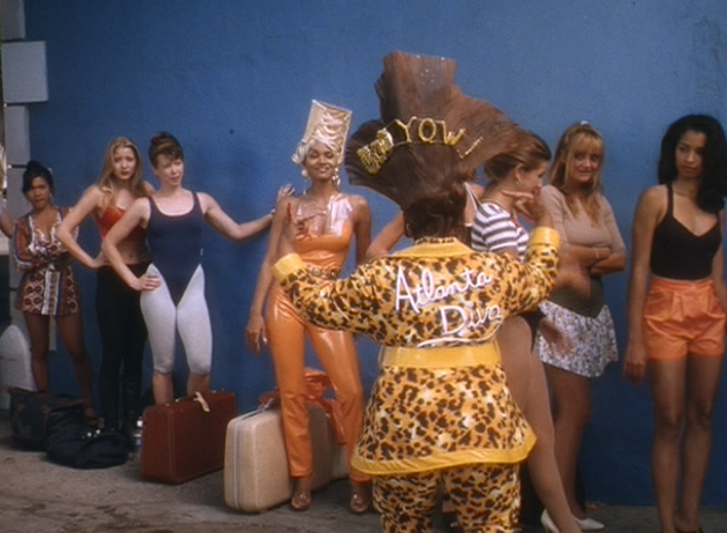 One of my favorite scenes is when they are standing in line for the audition and Mickey supports Nisi's wild dancing by screaming "YEAHH DAT'S MY GURL" then models her BOO YOW! hairdo to the crowd. I seriously scream the same thing any one of my friends successfully parallel parks. No joke. (I hate parallel parking)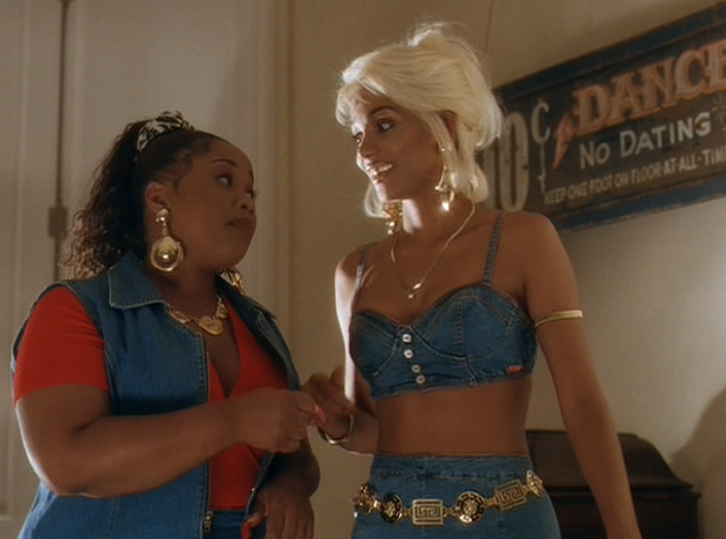 Then the girls meet some shadester who convinces them to pose as the granddaughter of a maid that his rich father was in love with back in the day. At first, the girls don't realize that he's just trying to scam his father's fortune and play along. HIJINKS ENSUE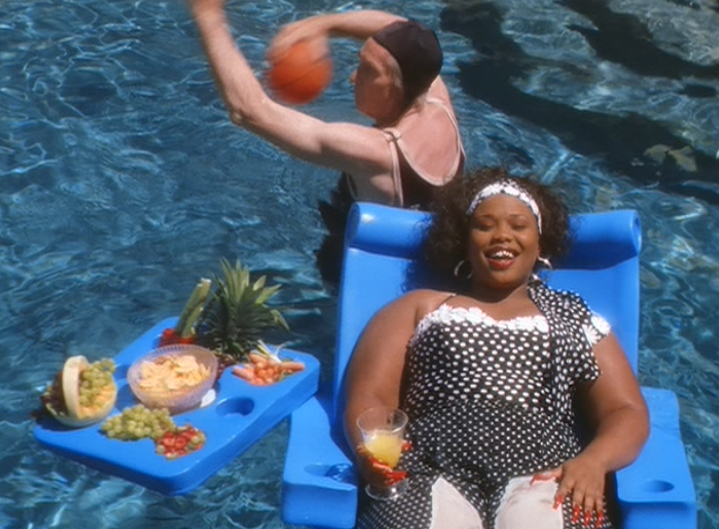 The girls are living the life. MAXIN N' RELAXIN. Look at that dream floatie. I want a pool chair where I could put a carved fruit basket and some chips n' dips.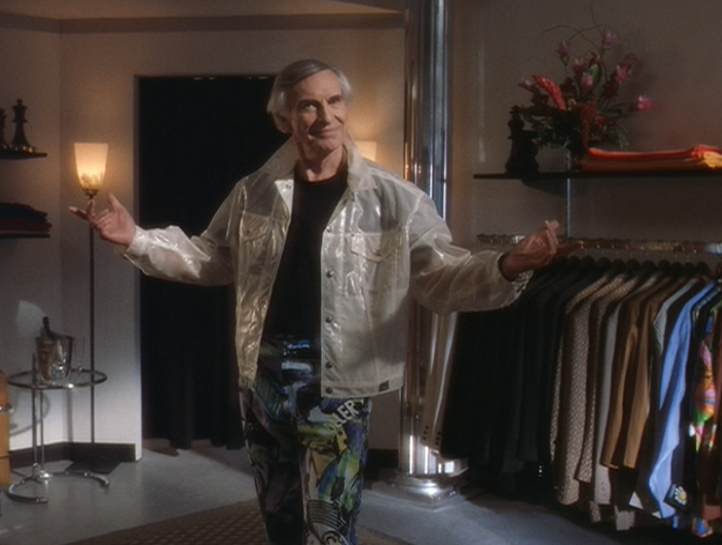 The rich dude is played by none other than Martin Landau, who you might remember from his recent role as J.Howard Marshall in the Anna Nicole Lifetime movie.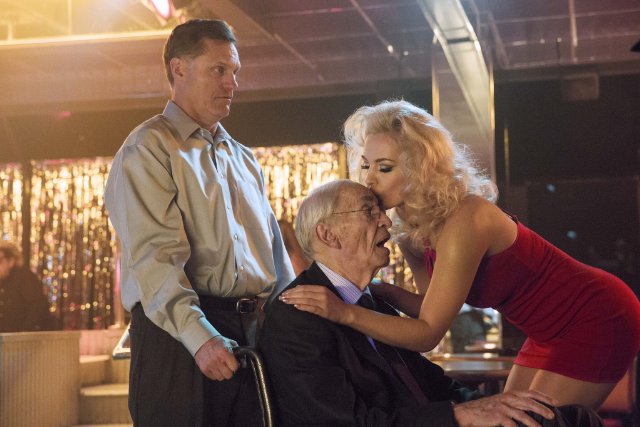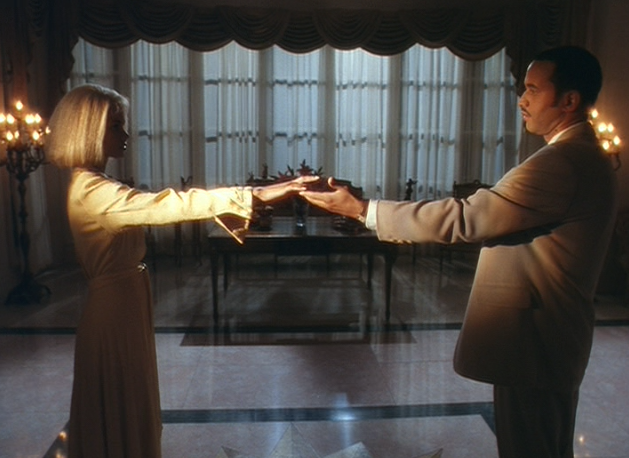 I love how every time there is a scene between Nisi and her man, "Forever" by Damage comes on.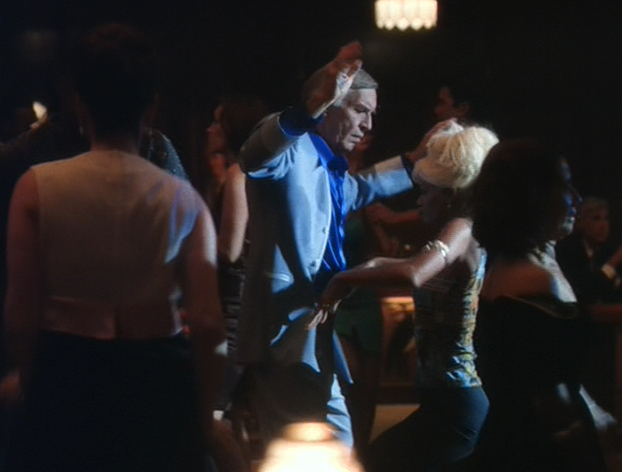 Sorry Roger Ebert, I know you hated this film but at least we have this scene of Martin Landau and Halle Berry gettin' freaky in da club…