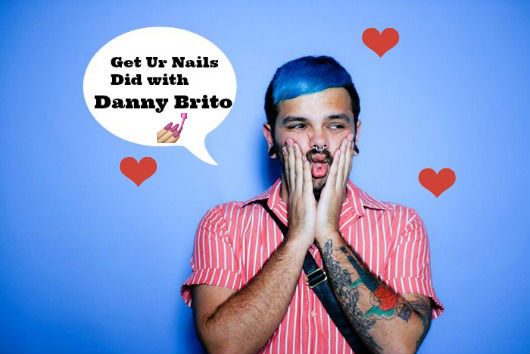 Legit nails are not just for the ladies, and Florida-based artist Danny Brito proves that by always sporting cool manis on his Instagram. Aside from making the cutest art and selling cute vintage goodies with his shop, City Song Vintage, he runs a nail blog for all called Man-I-Cute!
Today he will be showing us how to do a manicure inspired by Kenzo's AW13 collection with all dem spooky eyes! This is what he used:
♥ Sally Hansen Black, Sinful Colors Blue, and OPI Cajun Shrimp Red
♥ White acrylic paint
♥ Dotting Tool
♥ Seche Vite fast drying top coat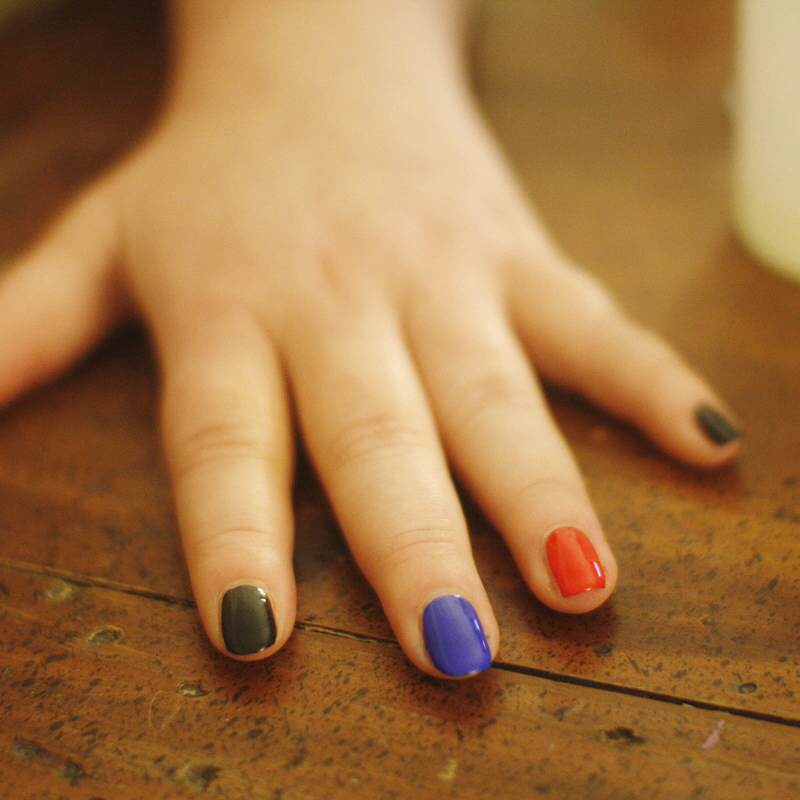 1. Choose your base colors, I tried to stick to a color scheme that goes with the Kenzo AW13 look. Let the base colors dry completely before moving on to the next steps.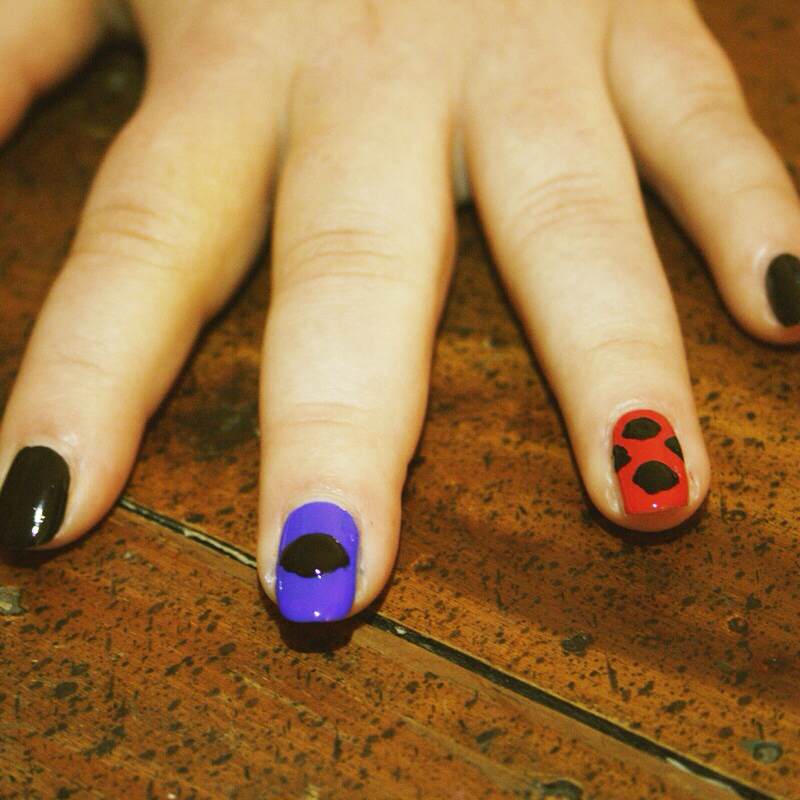 2. With a dotting tool, or something similar in shape like a bobby pin or a tooth pick, create some black almond shapes on the nails that are not black. This is going to be the base for the eyes on those nails.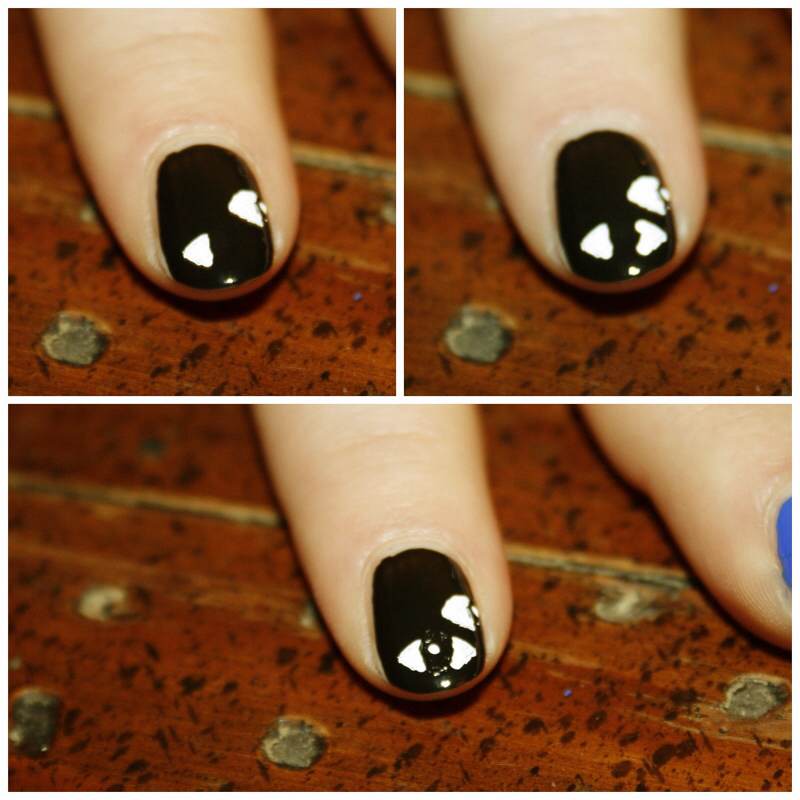 3. While the black shape you just created are drying, lets work on the eyes for the other nails. Creating a Kenzo like eye is fairly simple, I used white acrylic paint because it's easier to work with than polish and is very opaque. What you're going to want to do is create two triangles to form the whites of the eyes, and then a small dot a bit off centered to finish off the look.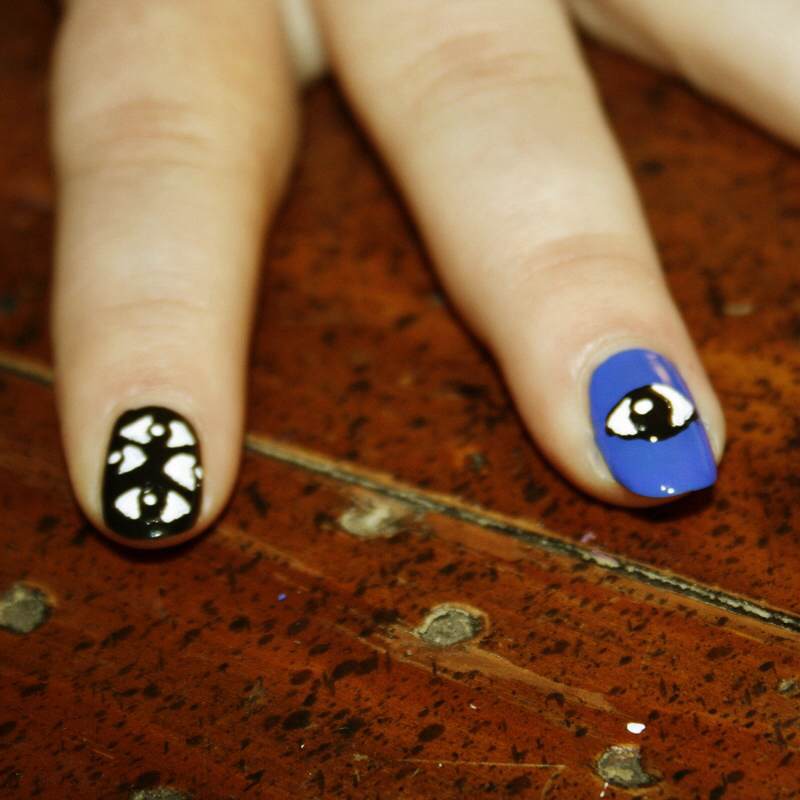 4. Repeat on all the nails, the patterns or size of the eyes is totally up to you. I tried to keep it simple but still interesting. Don't worry if they aren't perfect!