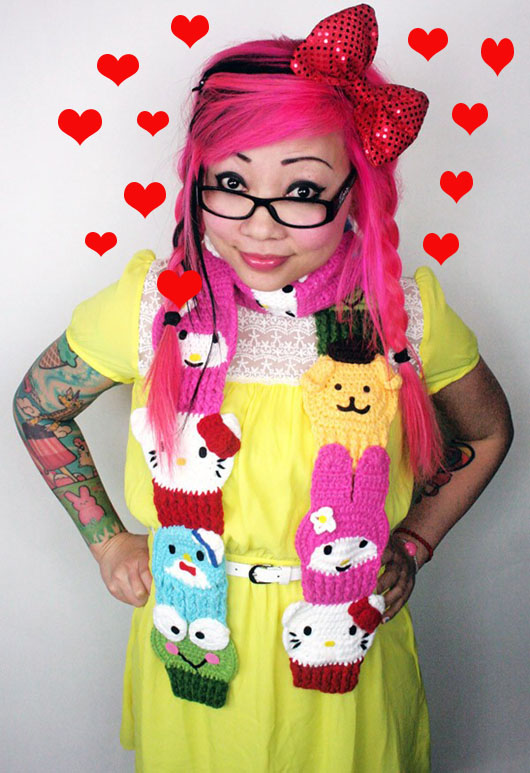 Twinkie Chan, who you know as the magical creator of the most amazing food-themed scarves in da world, has a new brand called Yummy You, that includes other fun accessories like wallets and socks! Since I love me a food-themed everything in my life, it's not surprising that I've been a fan of Twinkie's for a long time!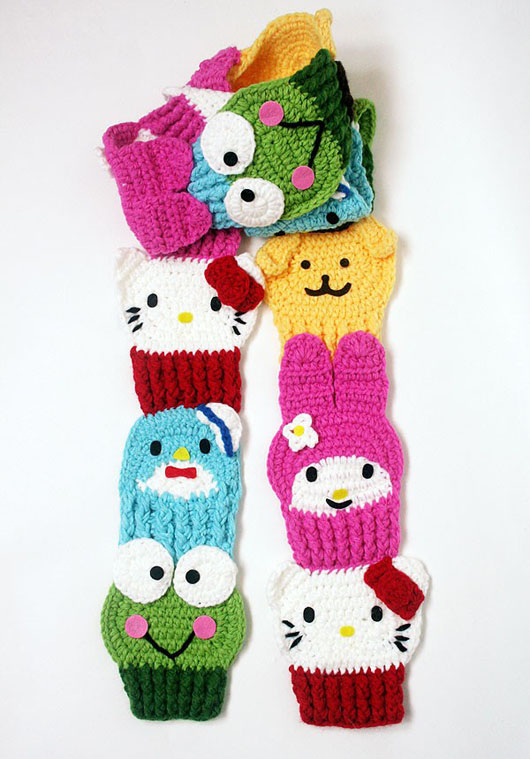 Twinkie recently did a collab with Sanrio and made HELLO KITTY CHARACTER SCARVES! And guess what mah beauties…we are doing a GIVEAWAY! You can win the 5-Character Hello Kitty By Twinkie Chan scarf  as well as a cupcake magnet set! All you have to do is leave a comment telling me what your favorite Sanrio character is! I will choose the lucky winner next Wednesday, June 25th, so come back to this post then to see who won! Make sure to follow the Yummy You Twitter, Facebook, and Instagram!
GOOD LUCK!
UPDATE: The lucky winner has been chosen! MARTINA! #10, YOU ARE THEE WINNER! WOO HOO  ~~POP CHAMPAGNE GET IT GURL YEOOOW!~~ Thank you all for entering!