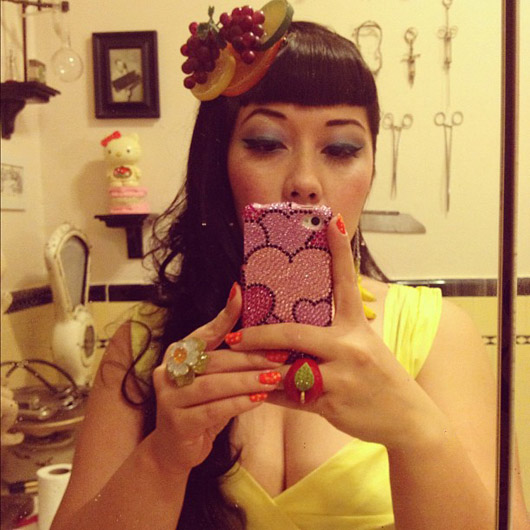 It was Emi's FRUITY THIRTY! We put on our best tropical attire and Carmen Miranda'd out to celebrate the life and times of one especiale birthday girl.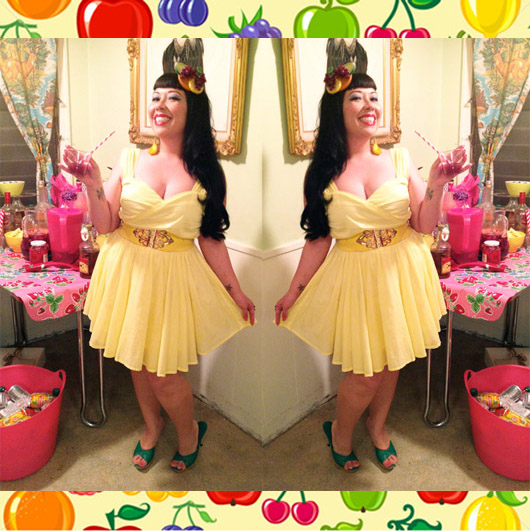 I wore a dress from ASOS with Polly heels, rocked a banana earring from Girlprops in one ear and a gold pineapple stud from H&M in the other. I also made myself a lil' fruit headpiece.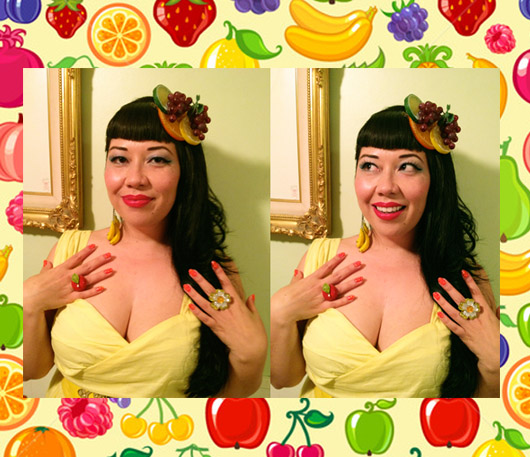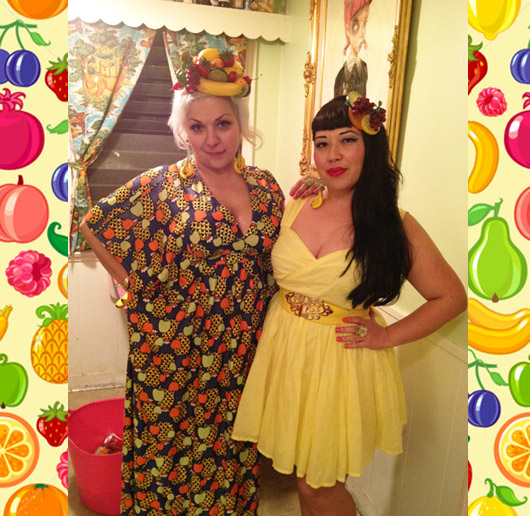 MISS FRUITACIA HERSELF!!!!! Rocking a vintage fruit-print maxi and a headpiece she made!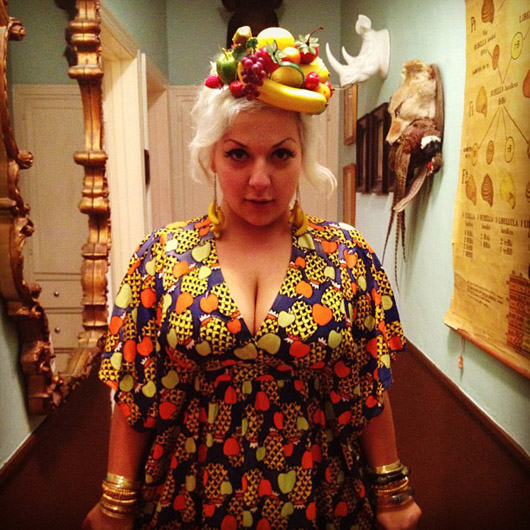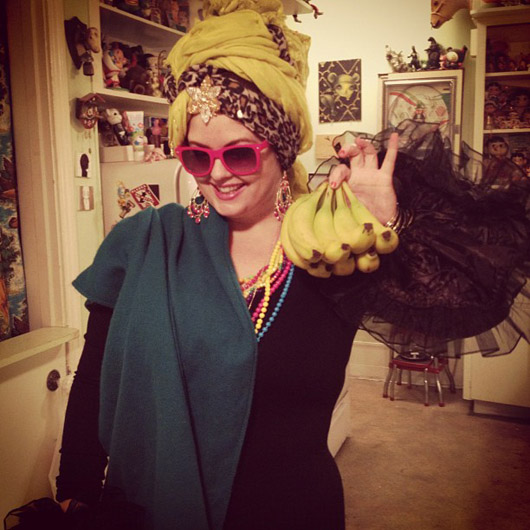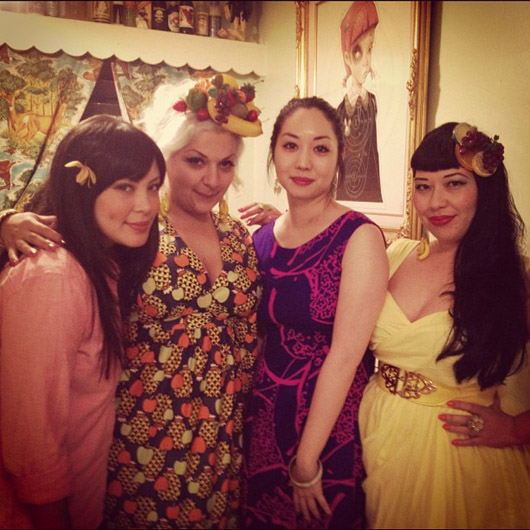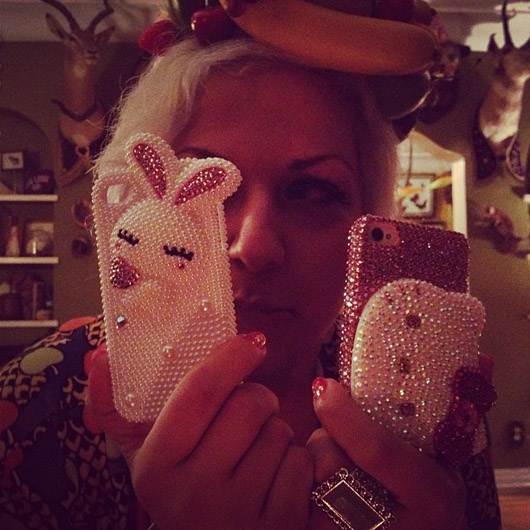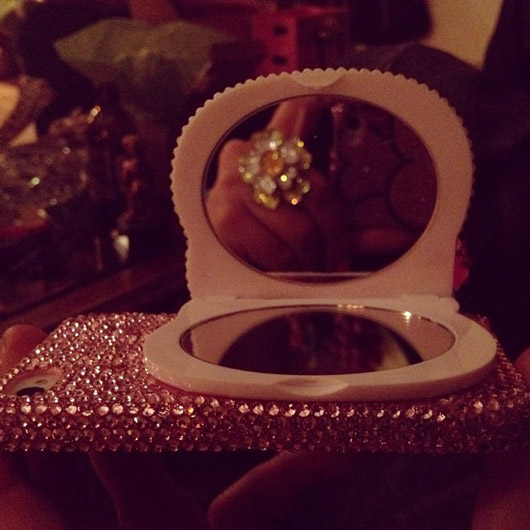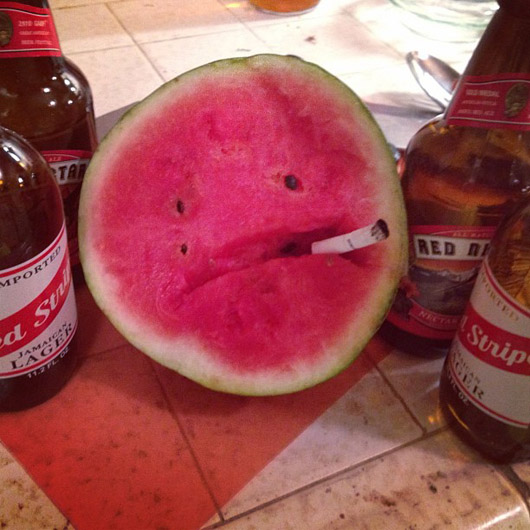 "PARTY'S OVA"