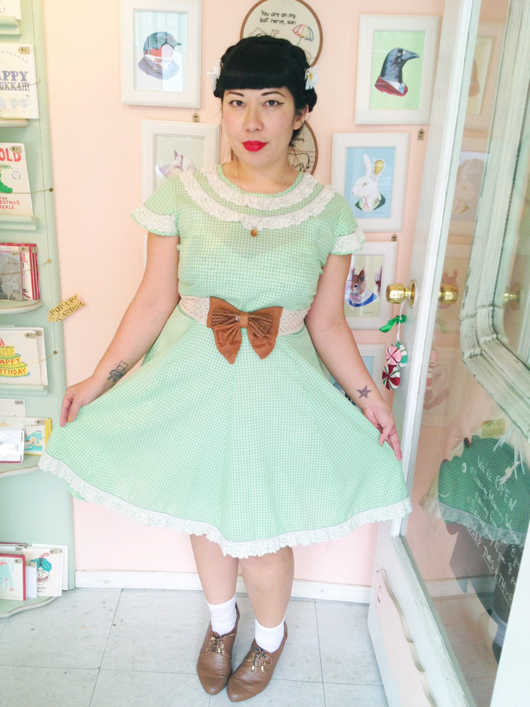 This past Saturday we celebrated Pygmy Hippo's One Year Anniversary! I worked at the shop all day long with Emi and by the end of the day I kept saying I wish I had some Tazmanian Devil chanclas because my dogs were barkin' BAD. Do you remember dem Taz slippers BTW? I used to be really into him…but not as much as DIZZY DEVIL. I think in an alternate dimension I may have a Dizzy Devil tramp stamp.
ANYWAY..this is what I wore! I wanted to match the store's colors, because I am that guy.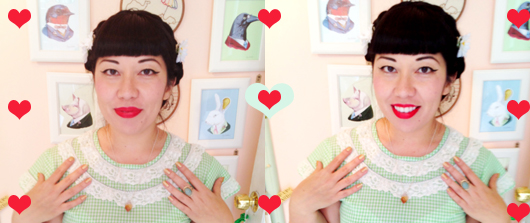 I'm very much in love with this citrine necklace I purchased from Still With You! I don't want to take it off! The lipstick is Besame's "Red Hot" in case you are wondering. And I did milkmaid braids again, surprisingly pretty easily… considering my hair is getting down to my booty! WACHOW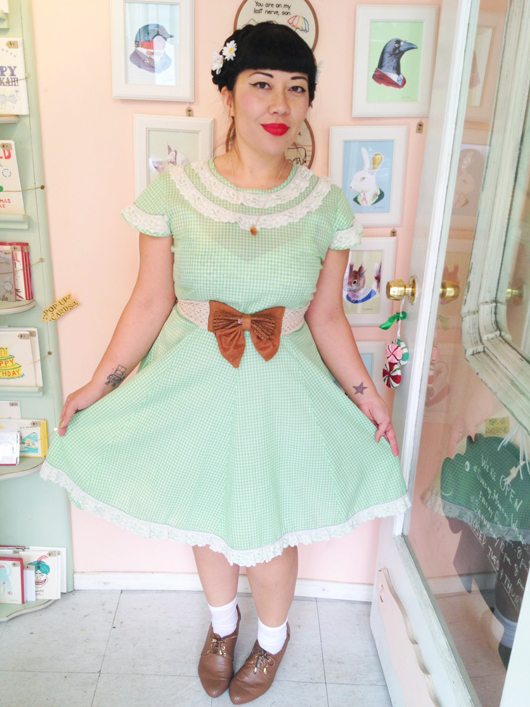 ♥ Vintage dress from Fairfax Swapmeet, citrine necklace from Still With You, vintage slip by Doublespeak (embroidered with "C'mere Loverdoll",) shoes from Urbanog, socks c/o We Love Colors, belt from da mall ♥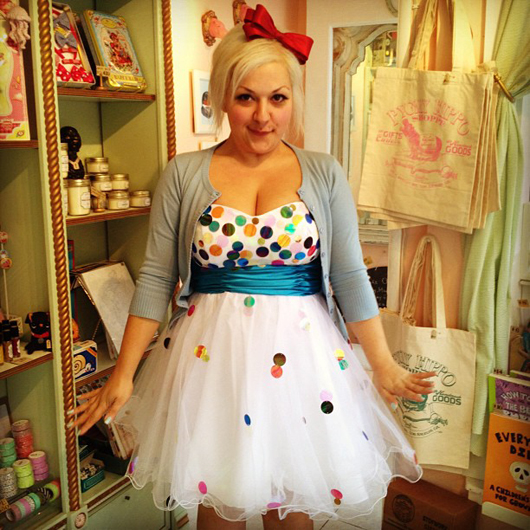 AND THIS IS MY GORGEOUS BEAUTASHIA BEST FRIEND AND OWNER OF PYGMY HIPPO SHOPPE…THEE ILLUSTRIOUS AND VIVACIOUS EMINÉ! Look at her magnificent dress from Unique Vintage!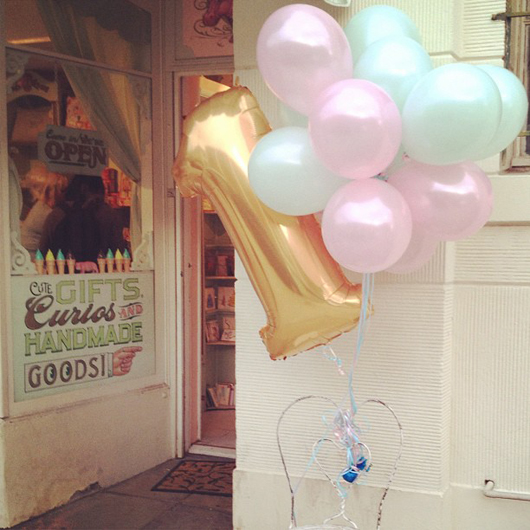 There is an online giveaway still going on at the Pygmy Hippo blog! Make sure you sign up for the mailing list and  comment on this post and you will be entered to win a gift basket filled with Pygmy Hippo goodies! OOH LA LA!!!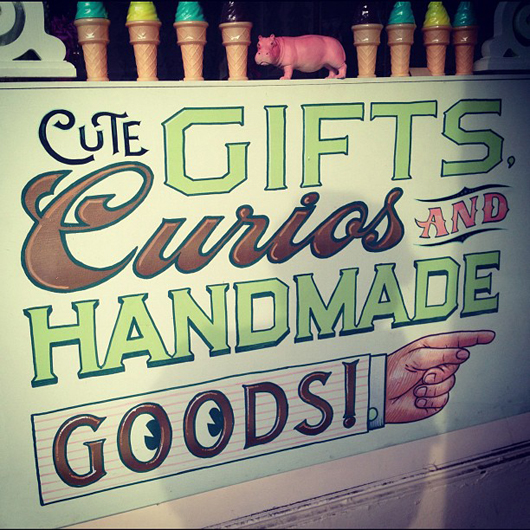 Nate, the other half of Pygmy Hippo, hand-painted this new sign!!!!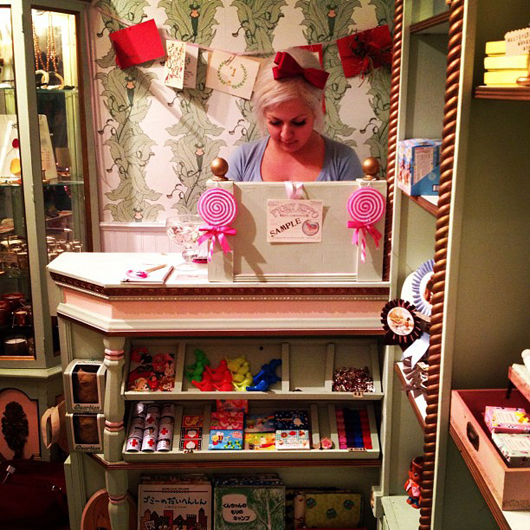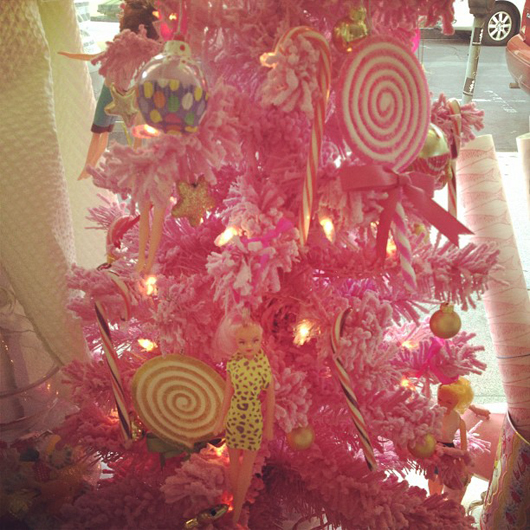 Remember when I decorated this tree in Babyfaces a few years ago?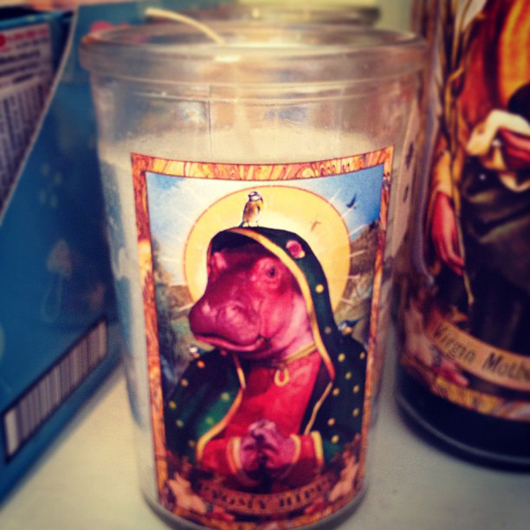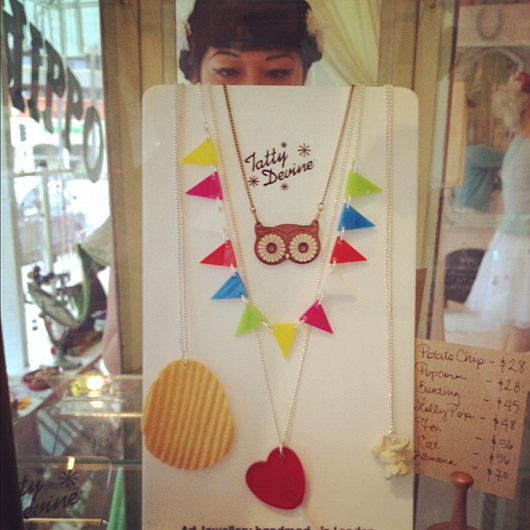 Supercute Tatty Devine necklaces that may make you hungry since that potato chip is way too realistic!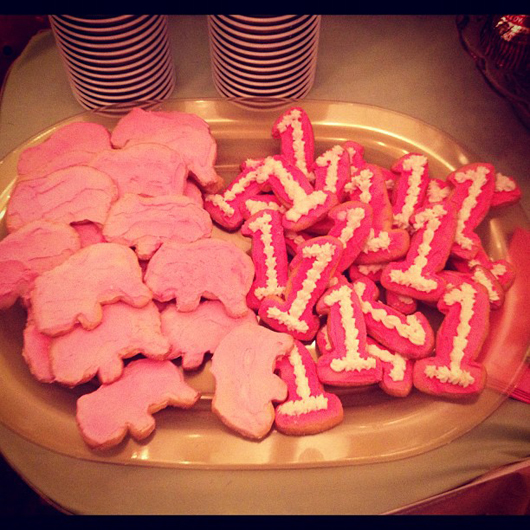 We had tons of cute and tasty treats! I think my sugar quota for the month has now been reached.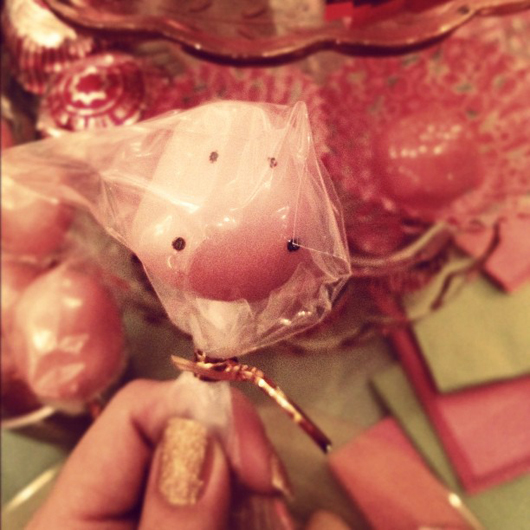 Our friend Yumi made these cute hippo cake pops!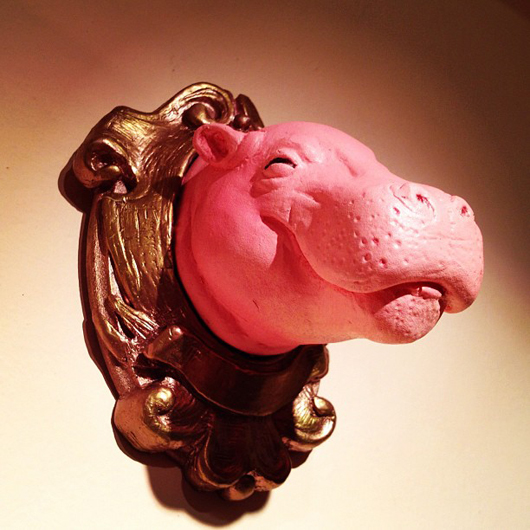 Nate molded these awesome hippo heads! You can win one of these in the gift basket too.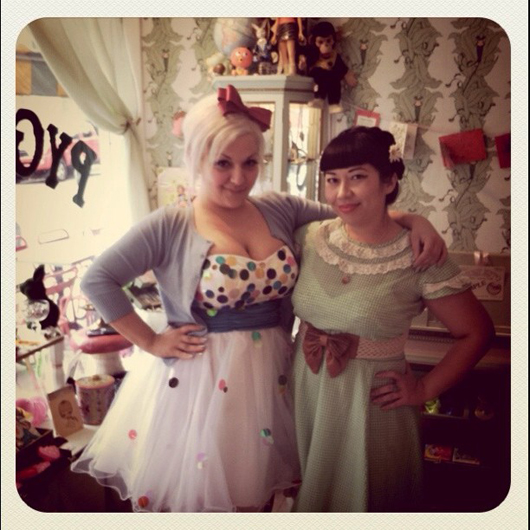 Thanks to everyone who came out and celebrated with us on Saturday!