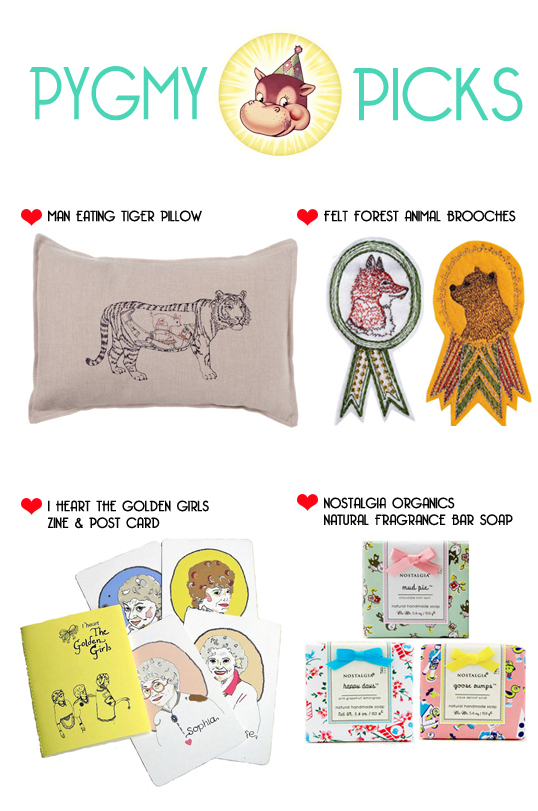 As some of you know, my best friend in the whole wide world, Emi, owns a little gift shop in LA called Pygmy Hippo! She's been getting loads of cute new items in lately so I wanted to share my favorites with you! I'll be posting my "Pygmy Picks" every Saturday. If you're ever in the area make sure to stop by and say hello! I might even be in there taking one of my Dressed Obsessed outfit photos! And for those of you who aren't in LA, Pygmy Hippo also has an online shop where you can find all of these items!
Okay the first minute I saw this Man Eating Tiger Pillow  I knew it was definitely going on the list. How hilarious is this?? Let's have a closer look….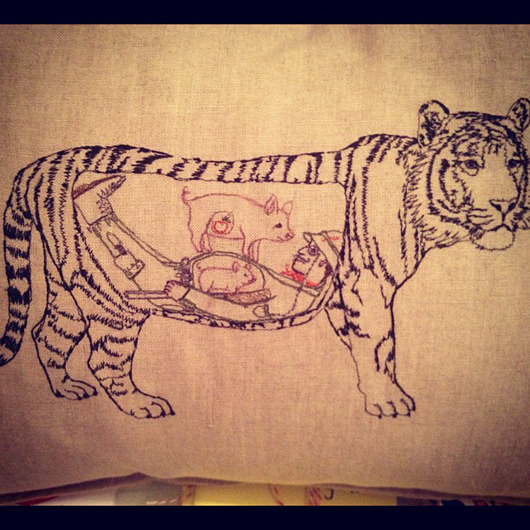 Isn't that BRILLIANT?!!? The hippo pillow is just as awesome.
I love LOVE these Felt Forrest Animal Brooches so much that I had to try them on my new pepaw slash Marilyn Whirlwind Northern Exposure sweater…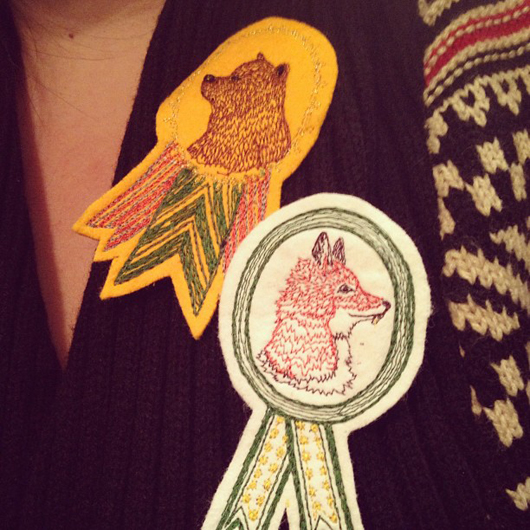 And for all of you Golden Girls fans (which is basically all of us AND our moms, right?) Do I even have to say anything about why we all need the I Heart The Golden Girls Zine & Post Card ?!?!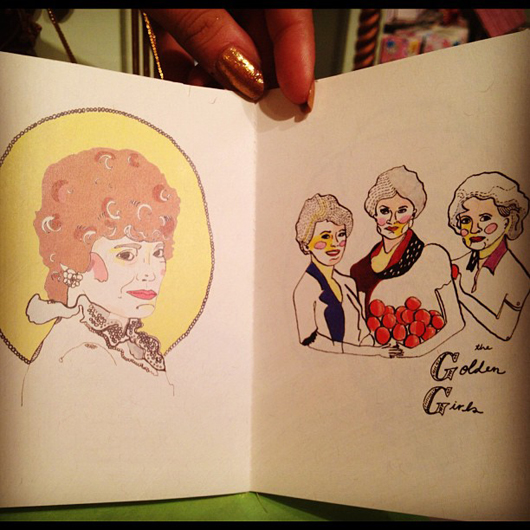 And finally, Nostalgia organic soaps and hand lotions! Notice the sweet names too!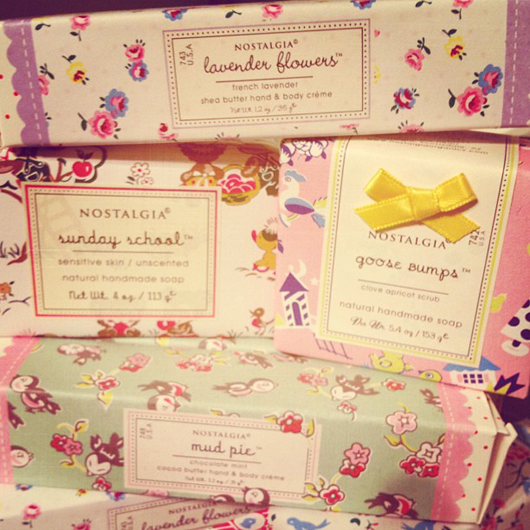 You can now also follow Pygmy Hippo Shoppe on Tumblr and Pinterest! (check out her BEAUTIFUL Pinterest…it puts mine to shame!)