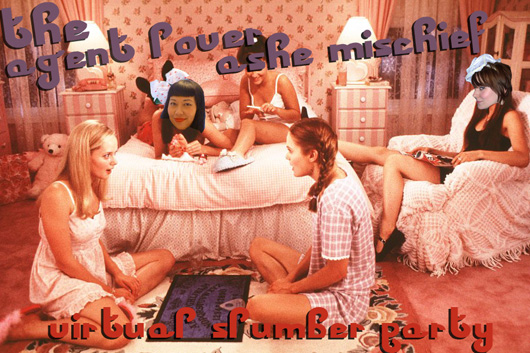 WELCOME EVERYBODY! It's time to unveil my first post for the Ashe Mischief and Agent Lover Virtual Slumber Party! This week we will be covering all slumber party-related topics such as beauty, boys, and booze! And to any dudes who are reading this, it's pretty much like that episode of Saved by the Bell when Zack and Screech bug the girls' slumber party with a tape recorder to find out who Kelly wants to take to prom. Or you can pretend this is an old-fashioned panty raid. AS YOU WISH, but be careful because you might get hoodwinked and accidentally leave with THESE. Anyway first up is my beauty post dedicated to a classic slumber party activity: GETTING YOUR NAILS DID!
When my girlfriends and I get together, we'll gather all of our nail polish arsenals for a full-on night of ridiculous manicures. This is a serious thing, complete with heavy toolboxes filled with every manicure tool imaginable as well as refrigerators stocked with more nail polish than food. Obviously there ain't no playin' around these parts. Look at this erotic pose we did to show off our sexy talons during a recent ladies night in:
Now, I shall share with you my current choices for suitable slumber party nail polish!
Bright, girly colors are my favorite, so the Anchors Away collection from China Glaze is perfect! And nautical-themed nails would be great to try using the red and blue shades. All you need is a good white polish, like China Glaze's White on White. I'd love to do something like this tutorial I found on I Love Nail Polish soon!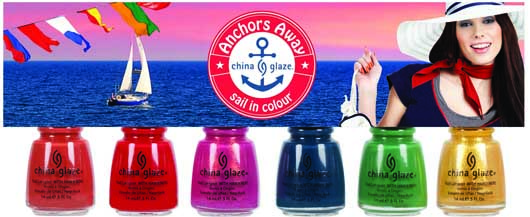 I am LOVING Urban Decay's Rollergirl collection. Look at those purples and pinks!! GIVE IT TO ME!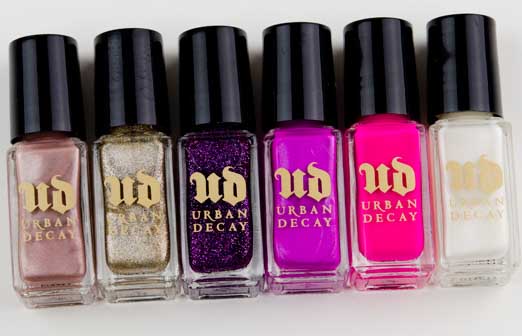 And there's also Katy Perry's recent line for O.P.I. I love the multi-glitter but it's very similar to the Burlesque one I have already. The blue glitter is gorge though! Has anyone tried that Shatter stuff on the right? I haven't tried anything like that since my teen years.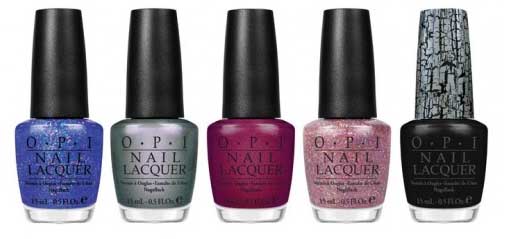 As always, it's important to have a variety of decals to add a fun little touch to your manicure. Sephora came out with these Hello Kitty decals not too long ago.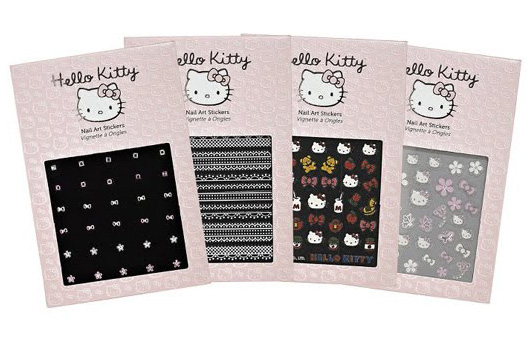 Sally carries SO much nail stuff nowadays! You can easily pick up some lil' fruits for your fingers!
Do any of you ladies have any favorite nailsdid tips you'd like to share? Or are there any specific nail color collections coming out that we should know about? PLE TELL ME EVERYTHANG! Make sure to head over to Ashe's blog for her post on cute pajammy-jams! And stay tuned for more Slumber Party posts from the both of us all week!