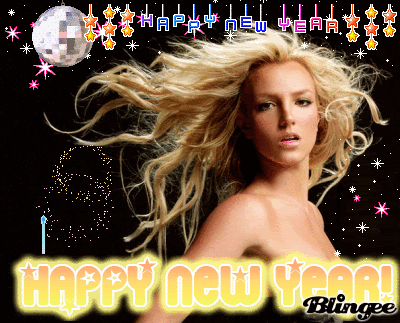 As you might recall last year, I decided to stop doing year-in-review posts in exchange for the Top Ten Things I Forgot To Blog About. Consider these the B-sides of my 2010 blog mixtape!
1. The Time Richard Simmons Said I Moved Like A Stripper– I forgot to tell you all about the time I took Nikki Pee to Slimmons, Richard Simmons' exercise class in Beverly Hills, for her birthday. It was the first time any of us kicked and stretched with THEE RICHARD SIMMONS and lemme tell YOU SOMETHIN': everyone should exercise with "Little Dickie Simmons" in their lifetime. He is tough but he really cares about you, and super inspiring and encouraging and we couldn't stop talking about him forever afterwards. WE WUZ IN LOVE! I was sore for about a week though! HE KICKS YOUR ASS. Oh yes….he said I moved like a stripper. :::tosses hair and bends over::: FYI TO YOU MENZ. WACHOW!
2. Museum of Jurassic Technology with Loulou – I was super excited to finally meet one of my favorite goddesses, Loulou of Loulou Loves You, in the flesh! Emi and I took her to MJT which is a destination that should be on everyone's lists whenever they come to LA. It's curiously weird and charming and something to see for yourself. I hadn't visited since 2007 so it was nice to go back especially with Emi who knows everything about anything always.

all pics by Loulou

Lady Godiva OKRRR
3. Night Of The Living Dead At The Cemetery – In September, we watched the original Night of The Living Dead at Hollywood Forever. How HEARTBROKEN was I when I read John Staymoist's tweet about being there and falling asleep like an old pepaw! SO CLOSE YET SO FAR! Another memorable moment from that night was enjoying this delicioso chickens my friend Hilary brought. Mmm mmm (Phaedra from Real Housewives of Atlanta voice)
4. OBVIOUSLY That Tweet Prompted Me To Write A Missed Connection For John Staymoist Like A GAWTDAMN CRAYLA FOOL – I mean I just wanted to offer him some of this delicious chicken!! (click pic to lurq)
5. The Contents Of My Purse Sometime In February – Because clearly you will be in awe of the cheap Jordana Lipstick, fifteen tampons, lil Homies valentine (from Glossy!), GIANT LIGHTER, Tokyo death cigarettes, and Immune Shot being carried around in my purse that day. I never get tired of 'what's in my bag' shots. I'll be sure to show you what's in my purse pockets more next year IF YOU WANT.
6. Dead Man's Bones – I saw our fave blondie ladyboner Ryan Gosling's band live twice. They are truly legit too aside from the presence of that hunkenstein. HALLOW…They play SPOOKY DOO-WOP SONGS INSPIRED BY THE HAUNTED MANSION. Did you hear that noise right now? That was the sound of my panties disintegrating and blowing away in the wind.

Photo by Heather
7. Moustache Party – I attended the birthday celebration of one of my favorite chicas that I need in my life more… Rosa! She had a moustache party at a lesbian bar that has a mural of a unicorn. HOW DARE I NOT TELL YOU BOUT THIS. I don't care what you say, moustaches are always gonna be fun. That Super Mario 'stache I wore has been residing on my steering wheel ever since. This B KILLS ME!! With the framed photos of herself set up like that! What an asshole! She is definitely my soul sista!
8. How About When I Got Obsessed With That Younicorn iPhone App – To date, I have turned a mere 139 mortals into mystical creatures, including the whole cast of the original Beverly Hills, 90210 and a pair of Crocs. However, my work here is obviously not done and there will be much more Younicornin' happening in 2011. I also sent the Younicorn people a message because I was trying to horn A.C. (Absolutely Charming) Slater and it wasn't working. They replied with pretty much the best email ever. I love you Younicorn App and your creators!
9. Committed An Embarrassing Fashion Foul – Who knew that these sequined leggings would turn everyone's ojos into X-ray glasses whenever a camera flash went off? I was wearing HOT PINK PANTIES WITH HEARTS ON THEM THAT NIGHT BTW. I'm glad we all got a great laugh at my expense.
10. Finally, This Video Of Me Dancing To "Don't Fear The Reaper" W/ This Mayor Of Munchkin Land Cholo-Esque Mang – (Cutie Dynamite hair accessory featured in this segment!)
Ahh, A Hidden Track – My Favorite Things poem that I wrote for the holidays:
Candy cane lattes and cute boys in glasses
Flasks full of Jameson, Girls with big asses
Lisa Frank stickers and wearing huge rings,
These are a few of my favorite things.
Prince wearing Frankenflops, potato tacos
Perfect blunt bangs and dresses with bows
Pink champagne cake from Madonna Inn,
These are a few of my things.
Riding a segway in clear stripper heels
Kneesocks and frenchies and Betsey's cartwheels
Pizza and boners and trips to Palm Springs,
These are a few of my favorite things.
Coconut water and Vanity Six
Tweeting John Stamos and gin and tonics
S'ing a j on your rug of bearskin,
These are a few of my favorite things
Hope your year was filled with just as much ridiculousness as mine! LUV EWE!!!
P.S. Stay tuned for my Top Ten Inspirational Celebrity Pictures!