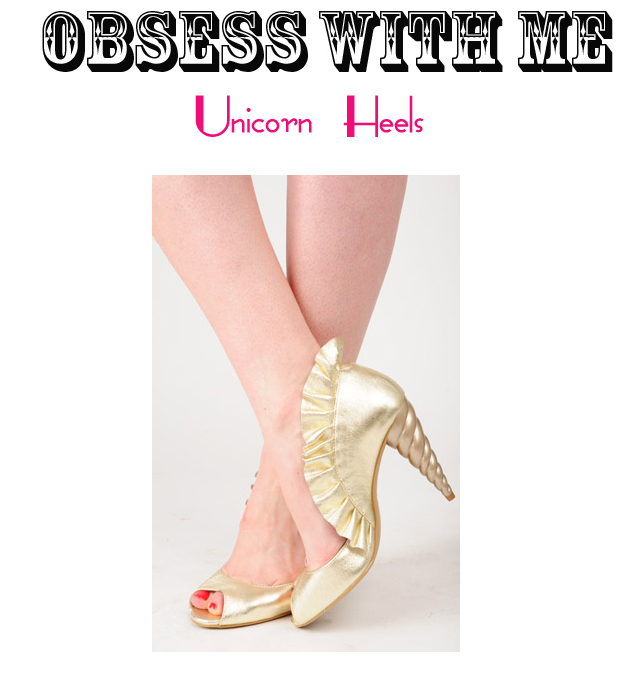 Ever since my friend Mrs. Trouble posted about these Jeffrey Campbell gold unicorn heels, I can't stop thinking about them. I feel like the crazy little girl in The Red Shoes, dreaming about them morning, noon, and night. They remind me of the shoes my god Bjork wore to the Venice Film Festival in 2005 but 10 x better. Anyone know who designed these btw?
Let me just show you my friends, with the risk of scaring you, how this obsession is now revealing itself in some photoshop shoe art…(please don't be scurred or ple dew actually…)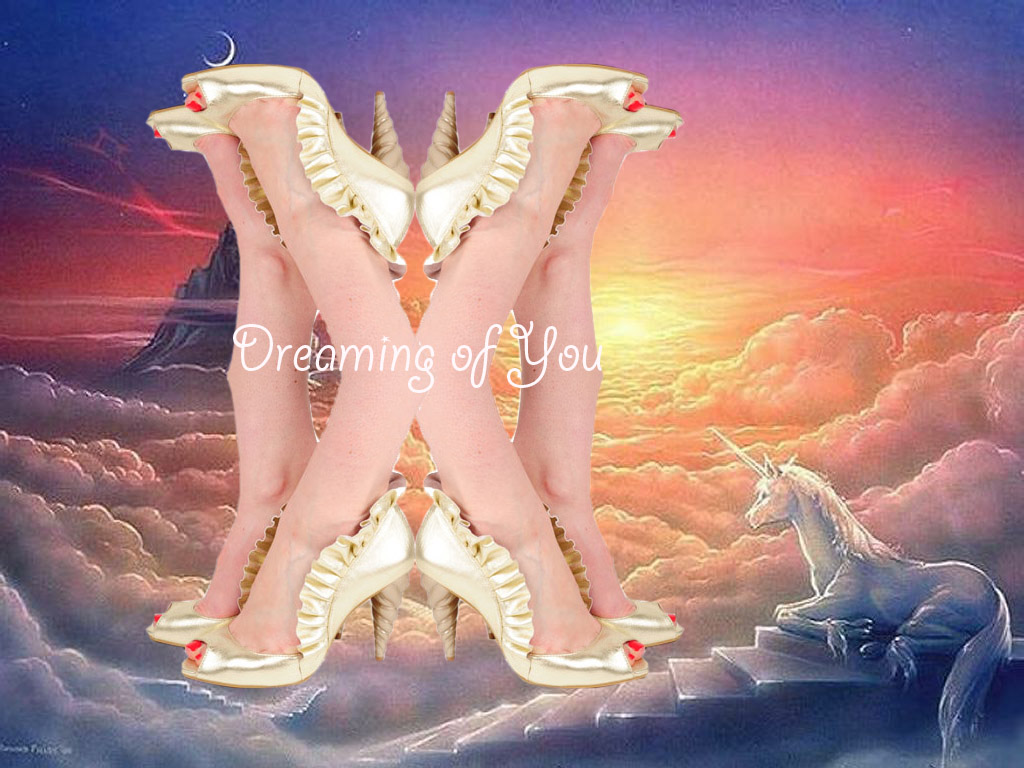 Dear Shoe Gawds,
Please help me find these magnificent creatures in an 8.5, or actually two 8.5s and one 9 and I will forever be yours.

PS. Mod Cloth has them in beige but you know how I LOVE ME GOLD!