I can't believe I've written 200 blogs! Is that right? Is that math correct? ME?! Talkin' that much gibberish to you guys in two hundred different instances?! Well… I guess that's not too hard to believe. All those years spent…being a shy, soft-spoken, unicorn-collecting, Fred Savage love letter-writing misfit in my youth…all those bottled up dreams and thoughts have to come out SOMETIME.
Thank you for hanging out around here you fine ass mutha f***'rs!!!!!
Outfit deets? Why the hale not!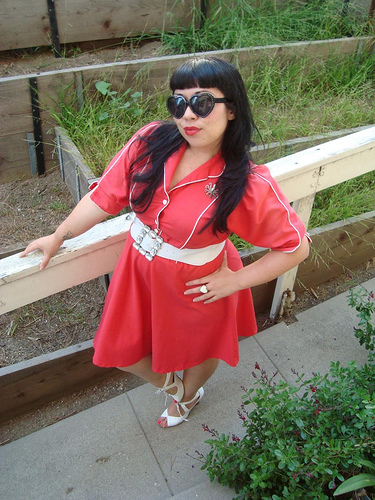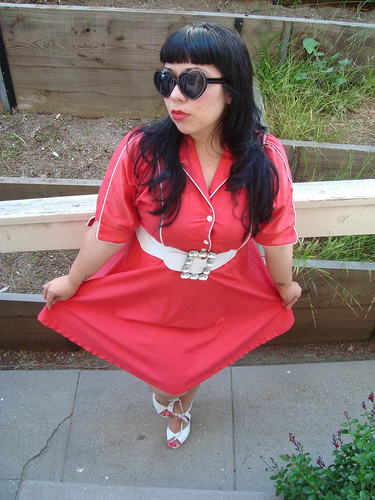 vintage dress from Fairfax Flea
Soho Lab shoes
heart sunglasses from SF
octopus brooch
funky belt from a local shop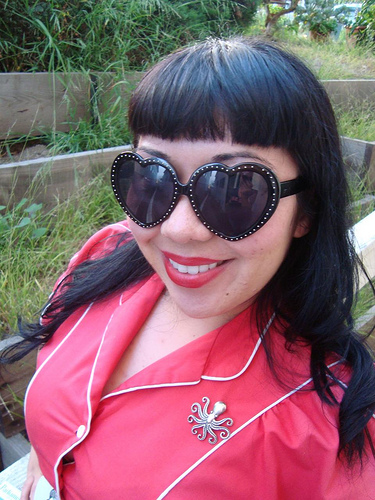 Hiiiii!
And a bonus serenade: