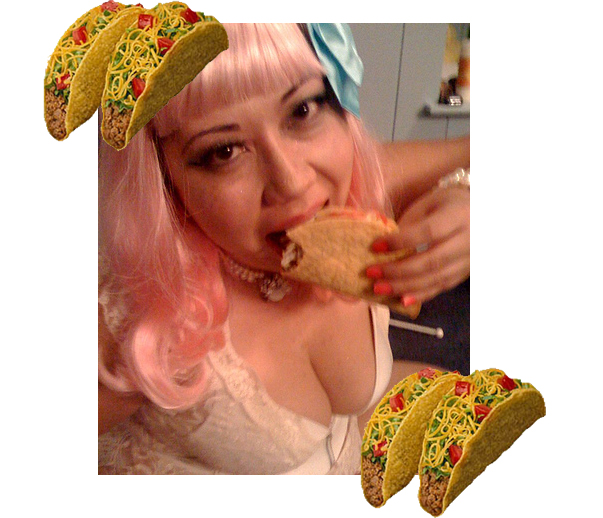 I love me some tacos. Soft shell, hard shell, from a truck, costs a buck. I'll try any taco anytime (no euphemisms today, my friends). My favorite is machaca aka shredded beef in a crunchy shell and El Coyote is my long-standing favorite for that. I also have a strong affinity for a good potato taco. My best friend makes the best potato tacos in the world, but I have yet to find a really good potato taco in LA. Any tips?*

BFF potato tacos with my homemade guacamole
Would you try a taco with an adventurous filling? I've tried ostrich but I won't eat any lengua though.  That is too kinky VOM for me. I don't want to eat anything used for frenchin'. I judge mexican restaurants on their salsa and their tacos. It's serious business. During the tipsy after hours, I'll take a Jack in the Box taco (2 for 99 cents) a Del Taco taco (lovin' that pico de gallo bo) or even a Taco Bell Taco IF I HAVE TO. (Seen above). I'm at about 65 for the taco tally. Who wants to buy me my 69th taco this year? After that I ain't gonna tally no more.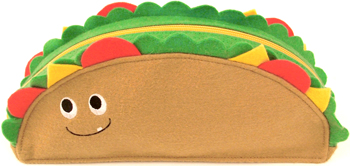 Taco cosmetics purse from Fred Flare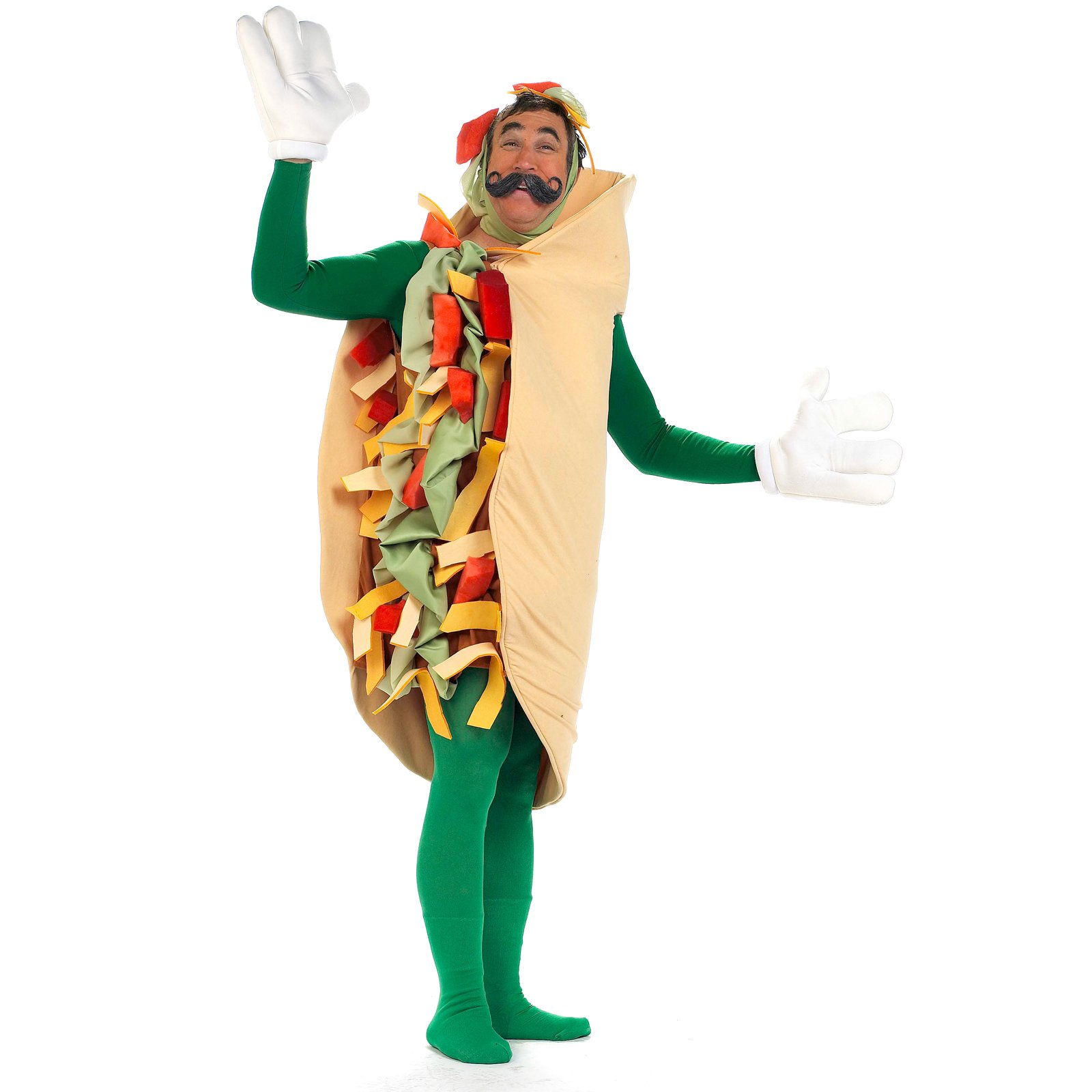 The next addition to our food costume collection? Watchu think?
*Taco tips can be sent to marie[at]agentlover.com