Someone told me that in Mexico today, they will reenact the crucifixion by actually hammering nails into "Jesus'" hands. OH HALES NO TO THAT.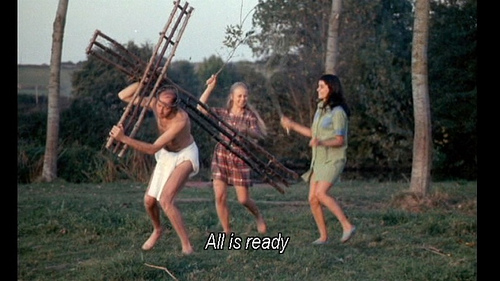 This person agrees to be "Jesus" for five years. The doctor xrays his hands and marks a target into his palm. Ambulances stand by.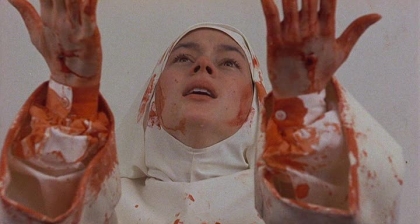 Growing up, I took my Holy Communion and was even confirmed. I chose Mary Magdalene as my saint because my name is Marie Madeline and because I liked how she was a whore.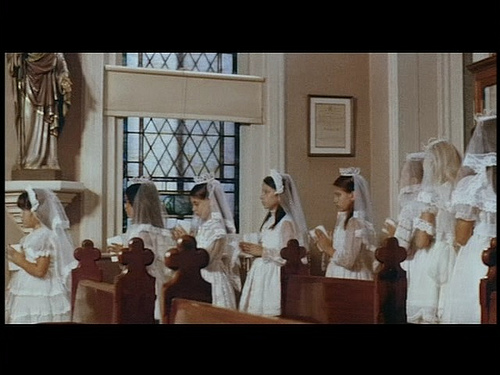 Once when I was a kid I found a pink Hello Kitty mini notepad at church.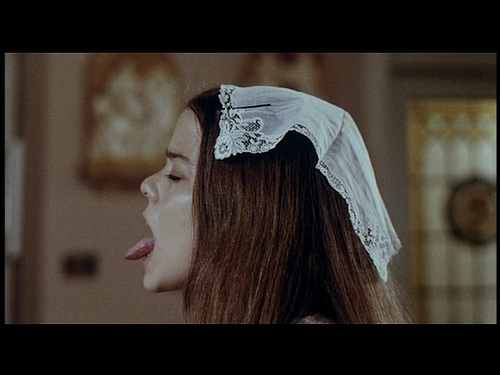 Nowadays if I drink too much whiskey I will sometimes recite a whole Catholic mass.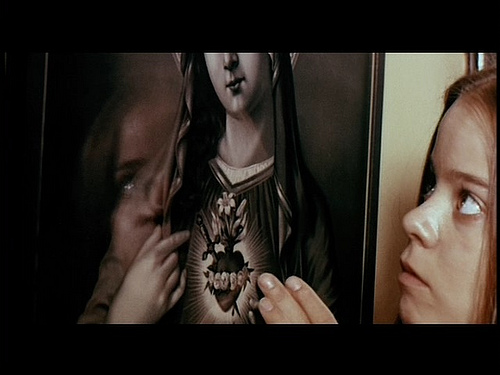 I still think Catholicism is the prettiest religion.
Screencaps from Don't Deliver Us From Evil, Agnes of God and Alice Sweet Alice