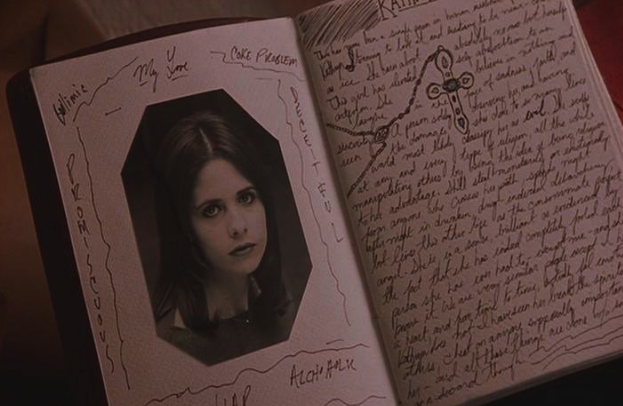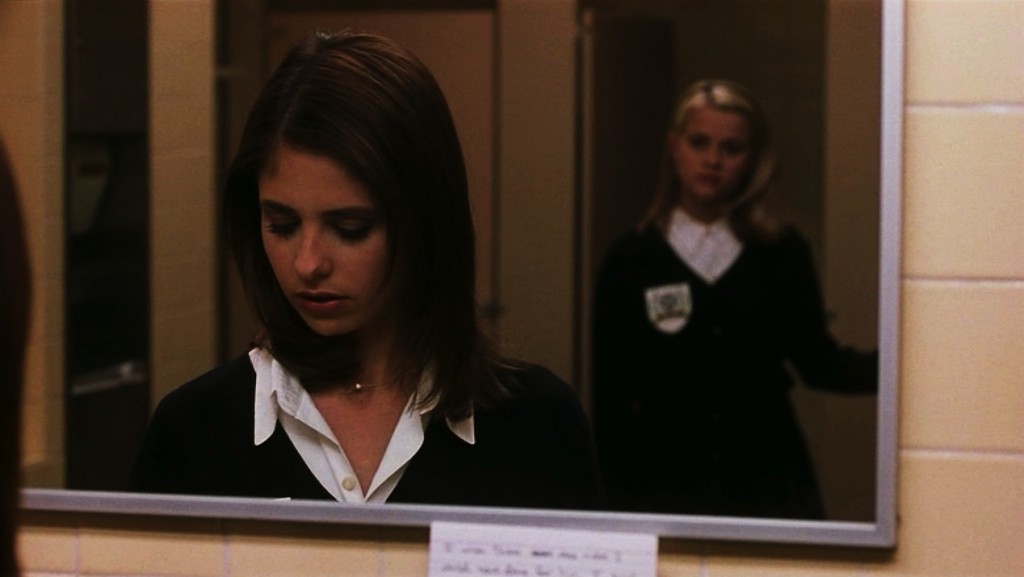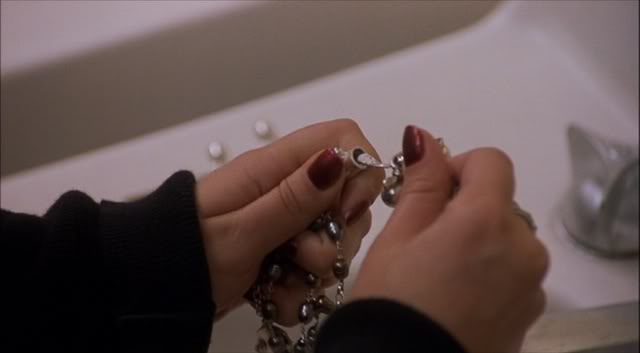 Remember Kathryn's (Sarah Michelle Gellar) secret rosary coke holder on Cruel Intentions? Well I don't know about you, but I've always wanted one, except I don't fux with cocaine! So what would I keep inside of it instead?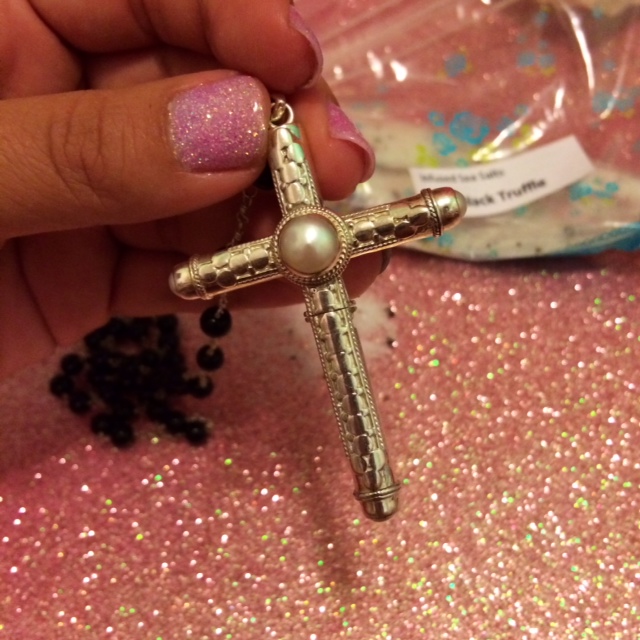 A random trip to the spice store where I came across some black truffle salt inspired me….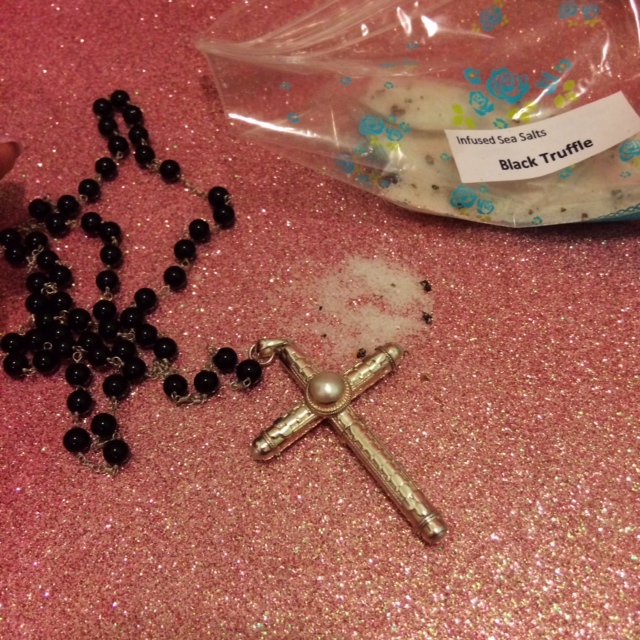 DAS RIGHT…I put TRUFFLE SALT in my stash rosary necklace !!  I purchased it from where else? CruelIntensionsNecklace.com.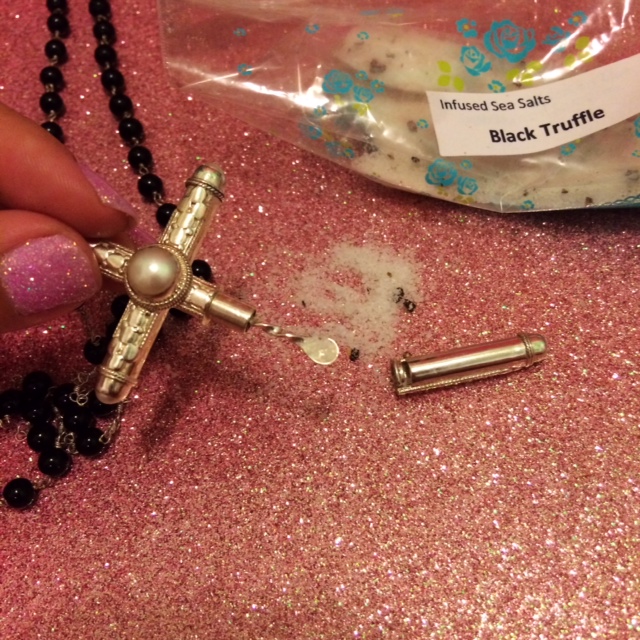 Now I can have a TASTE OF LUXURY (my nickname for truffle salt) anytime I want. I broke it out at last night's Pizza Club meeting and it was a success. I sprinkled it upon my comrade's mushroom slice instantly turning it into RICH PIZZA.