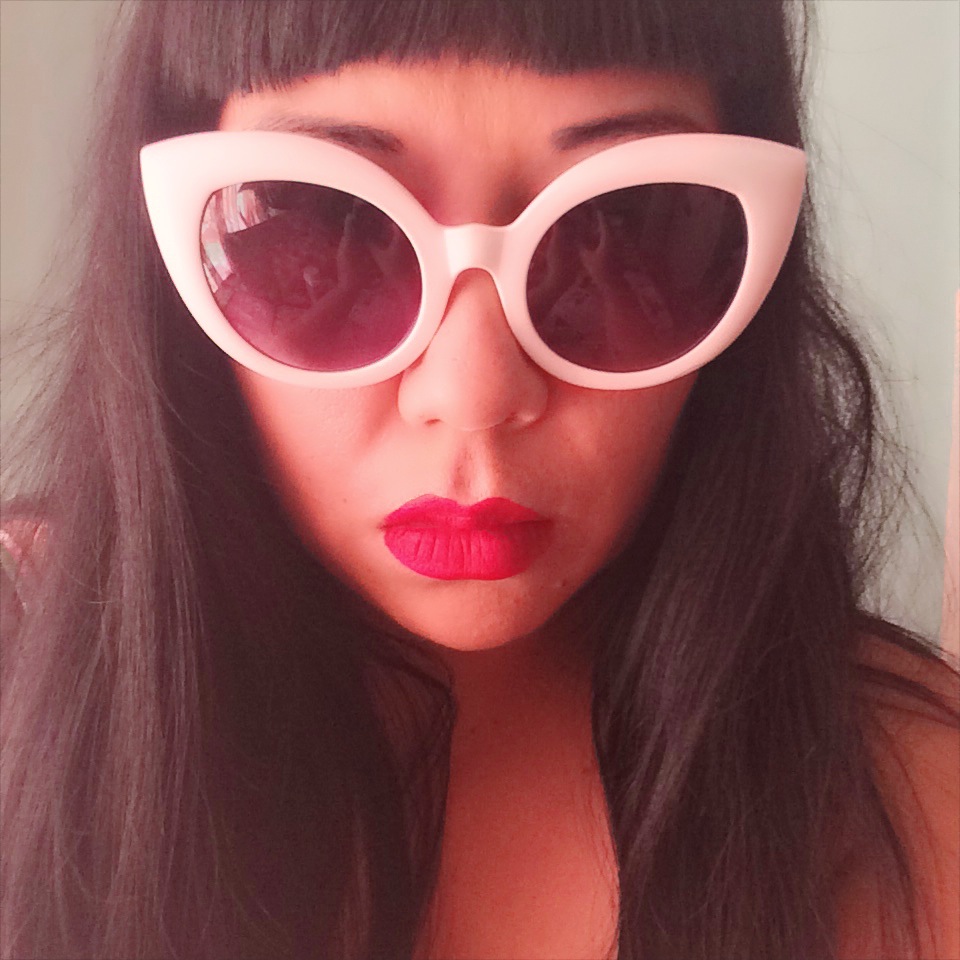 Can you see my messy kitchen table reflected in there…
If you know me, then you know that I am OBSESSED with cateye sunglasses. I mean, I'm obsessed with sunglasses in general ::glances over at giant pile of scattered shades on desk::, but a cute cateye frame is definitely a signature accessory in the Closet of Rie.
Crap Eyewear is one of my favorite sunglasses brands, and it's in part due to their amazing cateye style called "The Diamond Brunch." I have the white pair above, which totally makes me feel like Rose McGowan's character in Doom Generation. Badass, right?
Well, lucky for you, Crap Eyewear and I are giving away a pair of "The Diamond Brunch," in classique black. SO CHIC! Just leave a comment below (or on Instagram) and I will choose a winner this Thursday, Sept 18. BONUS: If you repost on Instagram using the hashtag #ALlovescrapeyewear you'll get an extra entry! At this time, this giveaway is open only to my sisters in the United States. Good luck!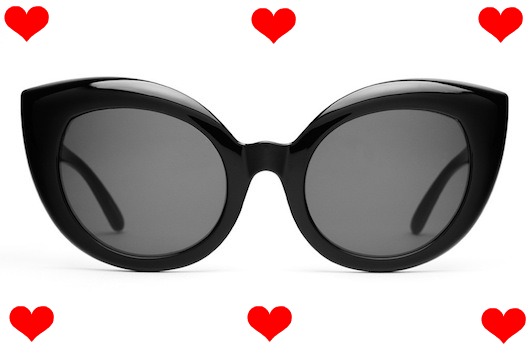 FYI…it comes in this ADORABLE case!  So genius! The cuteness of it has seriously has gotten me to always put the sunglasses in the case when I'm not wearing them. I'm actually consciously protecting them for once, unlike all the other times I've thrown my glasses in my bag leaving them to be scratched or covered in lipstick! Thank you Crap Eyewear!
Update: Comments are closed as of 9/18 6pm PST! Winner announced shortly! 
Update #2! The winner is @brenda_jaee! Please email me at marie (at) agentlover.com to claim your prize!
Thank you everyone!