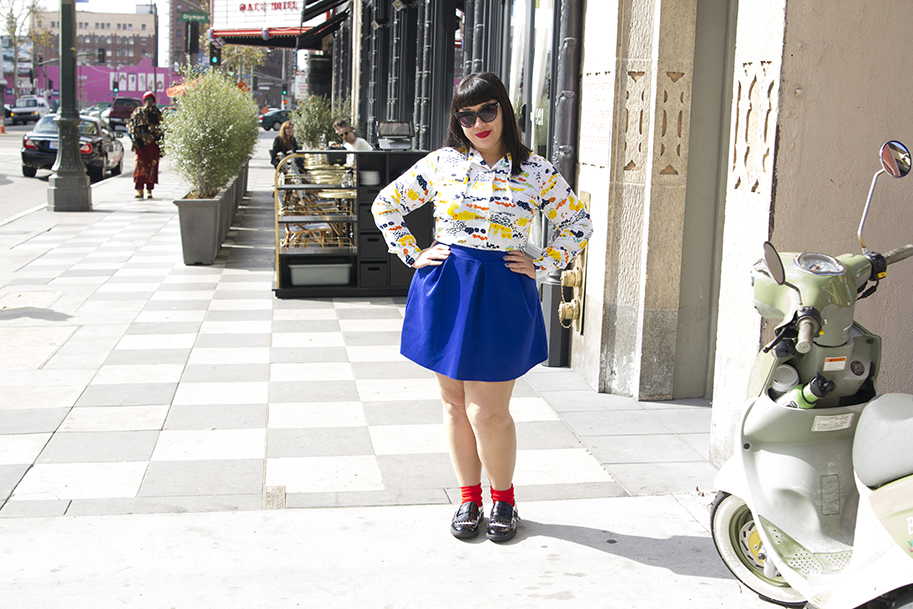 LAWD MY LEGS ARE SO WHITE!!!!!!!!! Take me to Kokomo so I can tan these alabaster gams. Somebody! Anybody! Anyway, here I am. I had some good thrifting luck recently and came across this super cute polyester blouse. Do you likes? UGH how's everyone's new year been so far? Super horny I hope. You know mine is. I recently moved into my own 'lil apartment. Yes, the bathroom is pink. I'll post pictures once I get more of my kitsch on the walls and it doesn't look like the messy ass bachelorette pad as it does right now. You guys, I haven't even unpacked my makeup yet. Life changes, y'allz.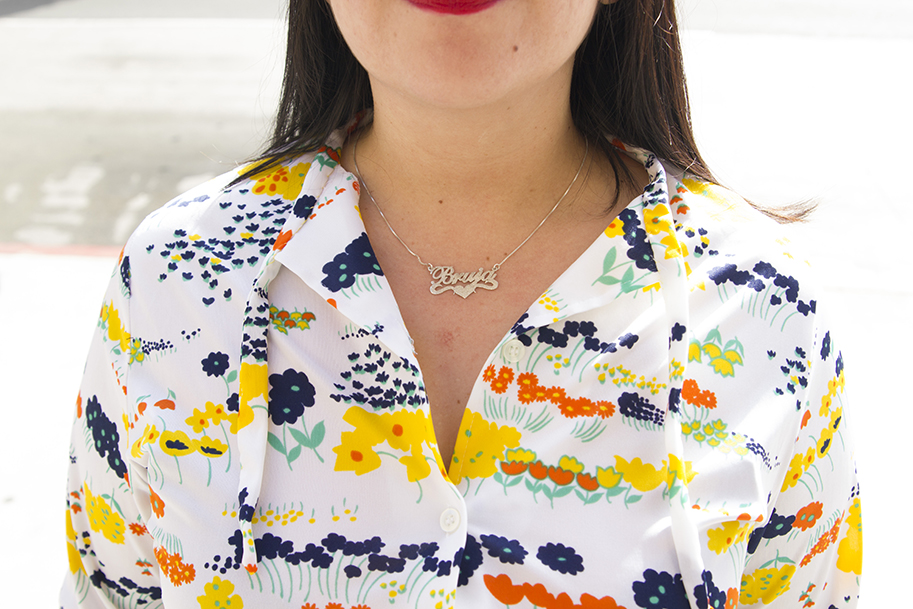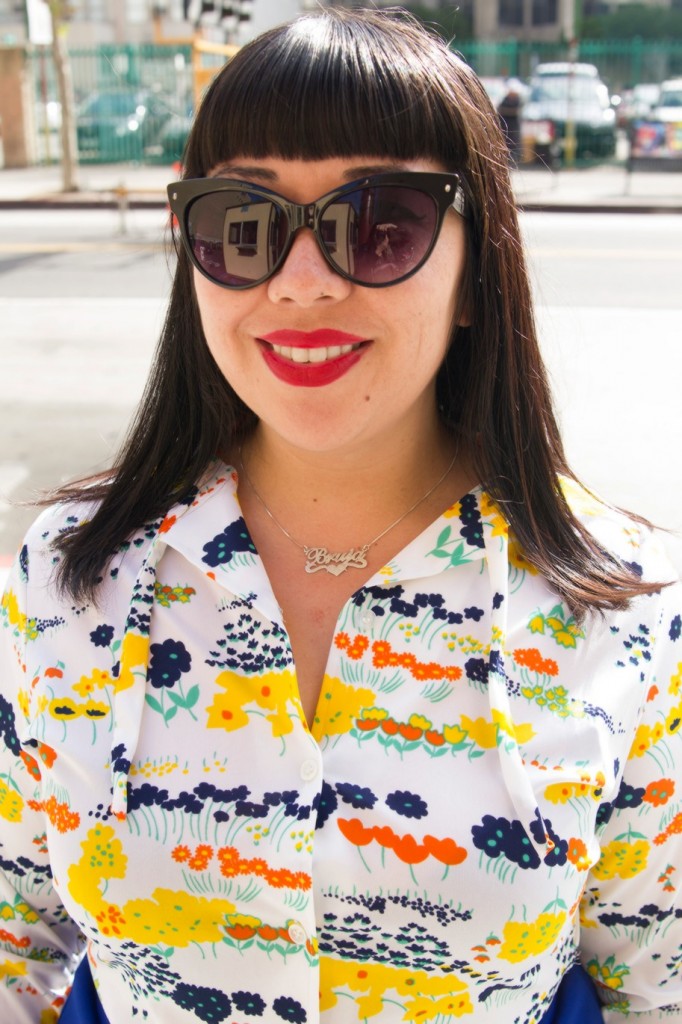 I can't wait for my hair to grow. I don't regret the great Chop Off of Summer 2013, but let's face it World, this girl was BORN 4 LONG LUXURIOUS LOX. I definitely will tread more carefully in the future and won't let my hair get too long to where it starts to catch on fire and strangle me like in the past.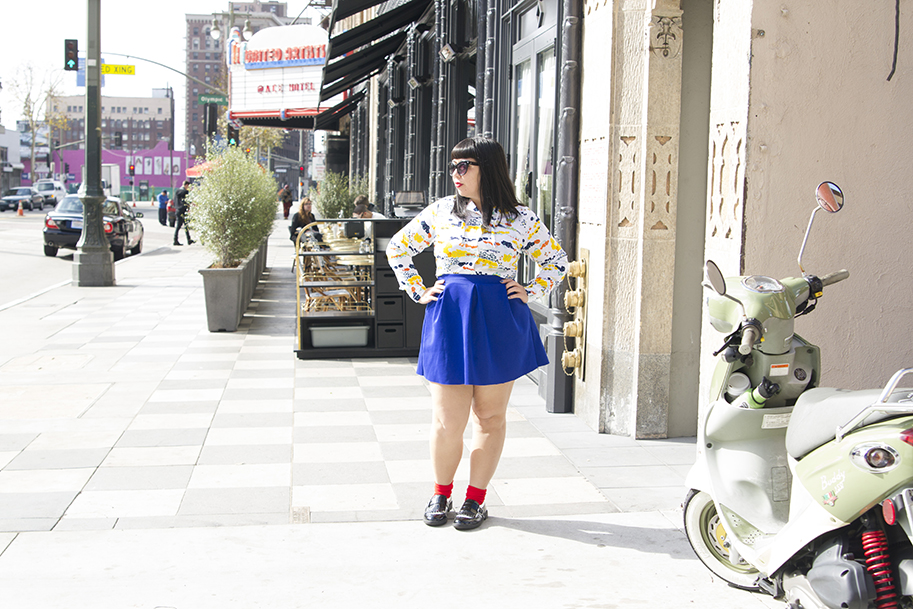 Thrifted vintage blouse, H&M Skirt, We Love Colors socks, Modcloth shoes.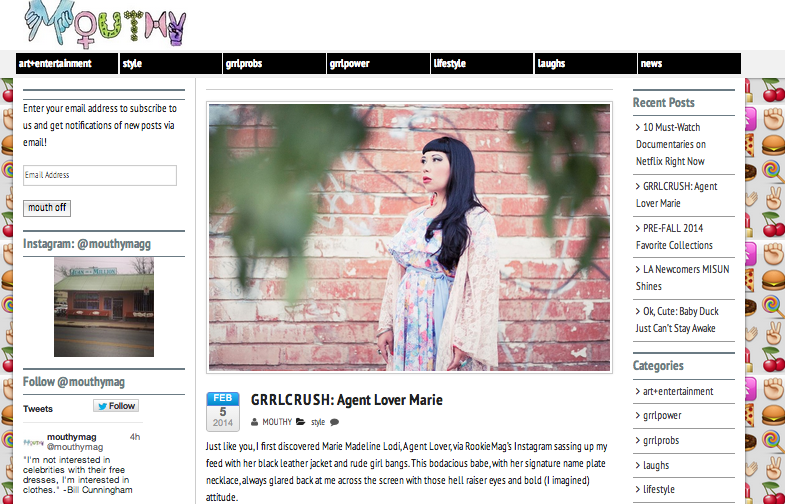 I did a fun interview with Mouthy recently and I also wrote some special 'tings for Rookie's Vision theme last month that my fellow brujitas and brujitos might enjoy. Once is about making your own magick happen and the other is a guide to crystals. Read if you dare. Now I shall make some tea and watch Don't Tell Mom the Babysitters Dead. UNTIL NEXT TIME MON CHI CHIS…