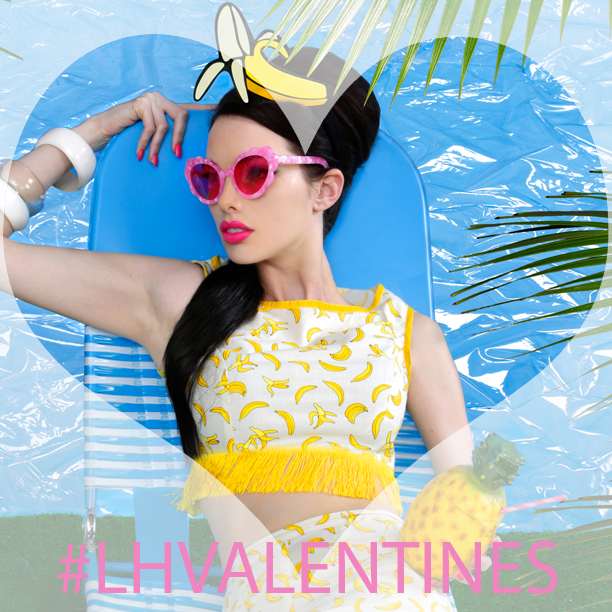 Great news my boos! Laurel and Hector  is throwing a special Valentine's Day-themed contest on their Instagram! They are uploading a new themed image everyday (@laurelandhector) up until Valentine's Day and all you have to do is post a photo that matches their theme of the day on your Instagram while tagging @laurelandhector and using the hashtag #LHVALENTINES !
So, what can you win???
The three coolest and most creative posts will each win an Electric Banana Shimmy Top!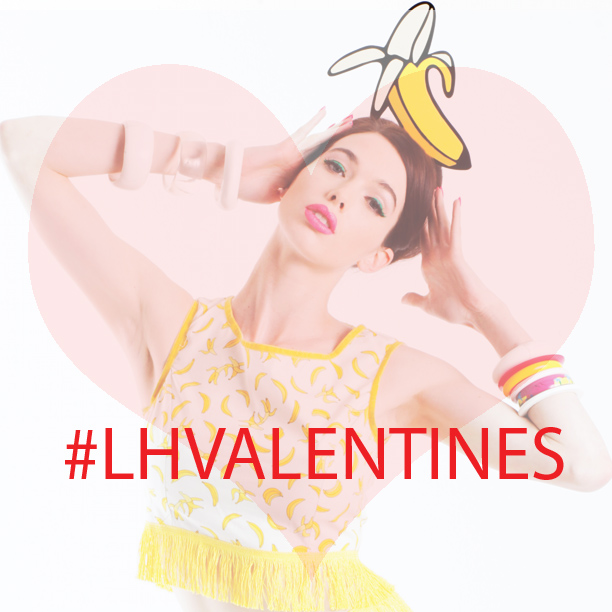 Laurel and Hector has been a huge favorite of mine for a while now. When I first featured Kee Kee, the boss lady behind L&H, they were primarily a vintage shop, selling the cutest mod dresses (including this one named after moi!) and now Kee Kee displays just how incredible her design talents are with the collections she releases, like "Lip Service " which has this mind-blowing Clueless-inspired set!
I want everything!