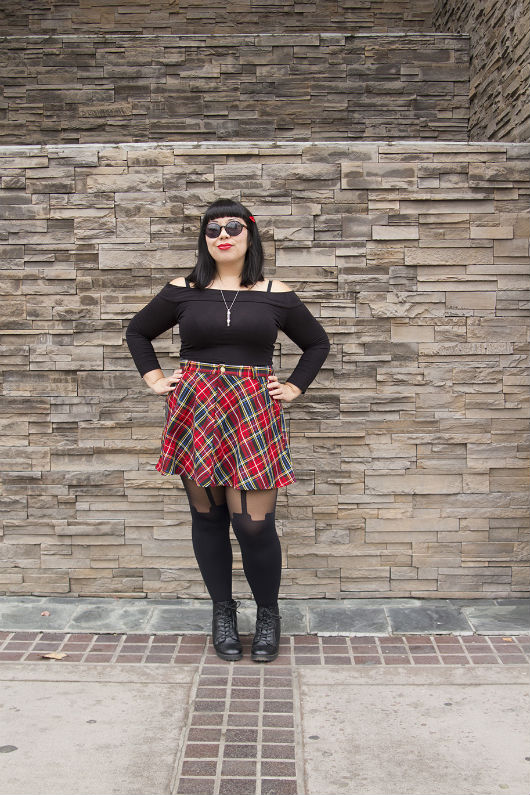 Modcloth top, Marilyn Monroe @ Macy's skirt, Modcloth tights, Macy's booties
I'm not one to plan a seasonal "Style Direction" with a serious face, but I definitely wanted to bring my autumnal black wardrobe to a new level. My vision was "Goth Cheerleader," but so far it's been "Dark Schoolgirl segueing into some real 90s vibes." I am pretty happy that my fall uniform has basically consisted of a-line skirts, suspender tights, and crop tops. YOU KNOW, JUST DA BASICS.
Here's my dream weird outfit.
Joyrich UFO Jacket, Billy Bob tee by Blood is the New Black, Shellys London platforms, and a cheerleading skirt.
I miss the era of Billy Bob and Angelina. It was truly nuts then: the "vials of blood," the sex in limos before awards events, and finally, the infamous dragon tattoo. I lived for that shit. That was around the height of my own Angelina obsession. At least we can pay homage to that time in all of our lives by wearing that tee…