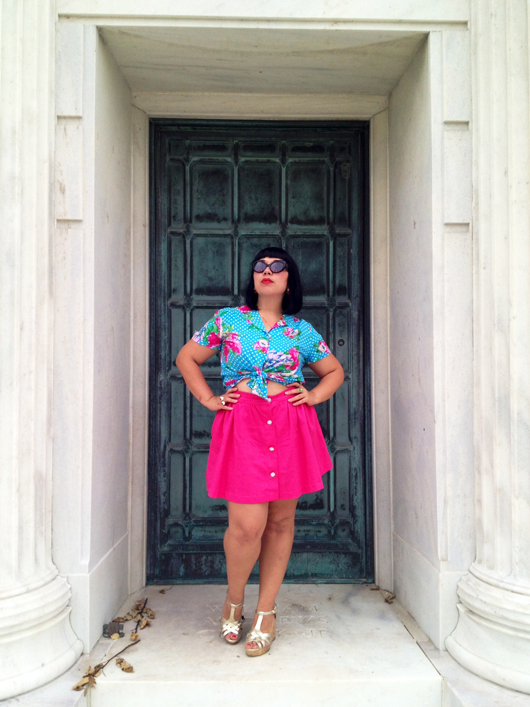 ELLO MY 'LIL TWINKLIN' STARS!
This is from the summer when I first got my hair cut. FOURTEEN INCHES OFF. Yes, I have the hair and will be sending it off to Locks of Love unless someone steals my luscious strands and makes them into a six-pack of merkins for their friends. The holidays ARE nigh, after all.
The top and skirt are both from the Marilyn Monroe collection at Macy's. Since then, I've managed to add about six or seven pieces from that collection to my wardrobe, including an American flag halter and this red bandana dress that is now on sale. THAT COLLECTION IS LEGIT IMHO.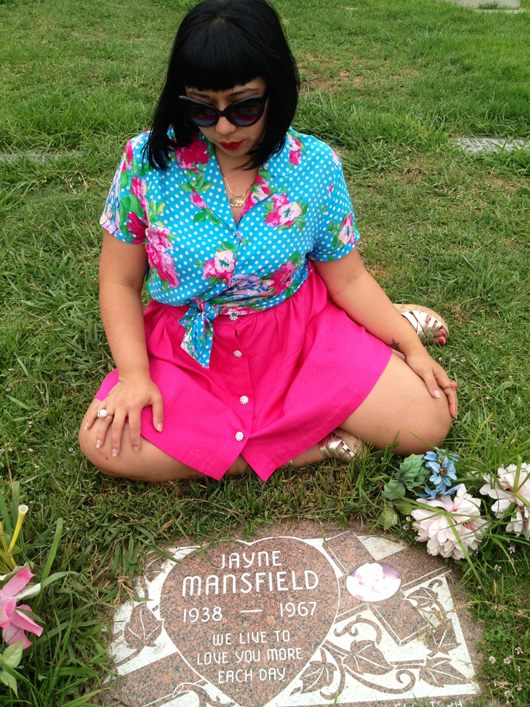 Yes, I realize the irony in posting a photo of Jayne Mansfield's cenotaph when I'm talkin' about Marilyn Monroe! Too bad Jayne's celebrity wasn't big enough to warrant a post-mortem collection at Macy's. Can you imagine all the pink? All the hearts?? She was the best.