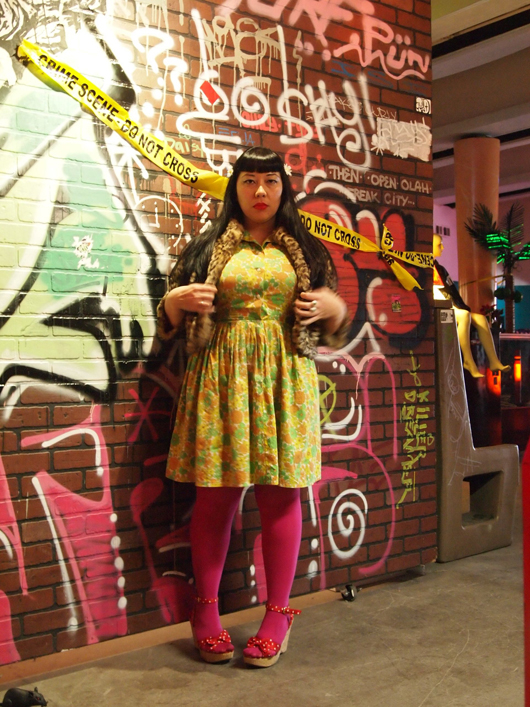 ♥ Outfit deetz: vintage dress given to me for my b-day by Sam ♥ , F21 leopard jacket, tights c/o We Love Colors ♥
DOST MINE EYES DECEIVE ME?!? ::drops to knees and slowly crawls to you like a sexy baby tiger:: You guys, my assholeness went up to an 11 these past few months while I got a new job and moved, but here I am, The One That Got Away. ALMOST, ALMOST! JK
Anyway it's a whole new year and we have a whole lot of loving to do. To warm your cookies down there, here's some shots of me and the lovely baybayshia Christina when we went shopping and burger grubbin' last weekend. After hitting up Fairfax flea, we stopped by this cray store called Freak City, which Elizabeth told me about the other day.  This shit gave me some serious raver flashbacks, which I think I can finally handle after thirteen years, but it was pretty awesome. I left with a lace cardigan and a shirt with zebras on it.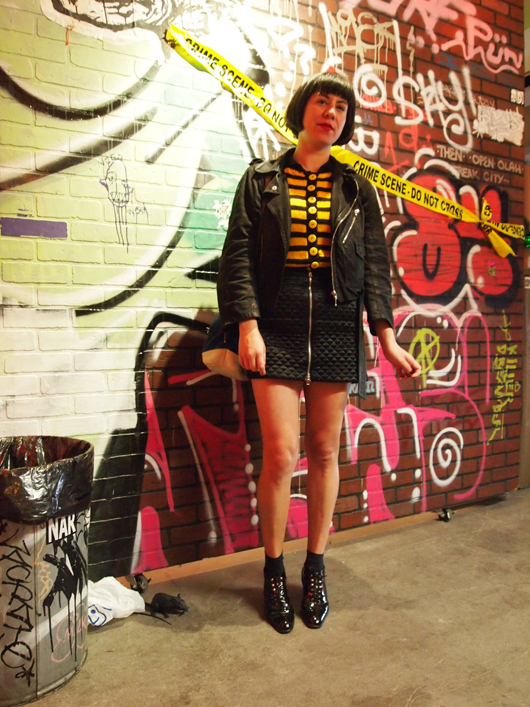 Christina's outfit deetz: Marc Jacobs jacket, vintage top, skirt, and shoes.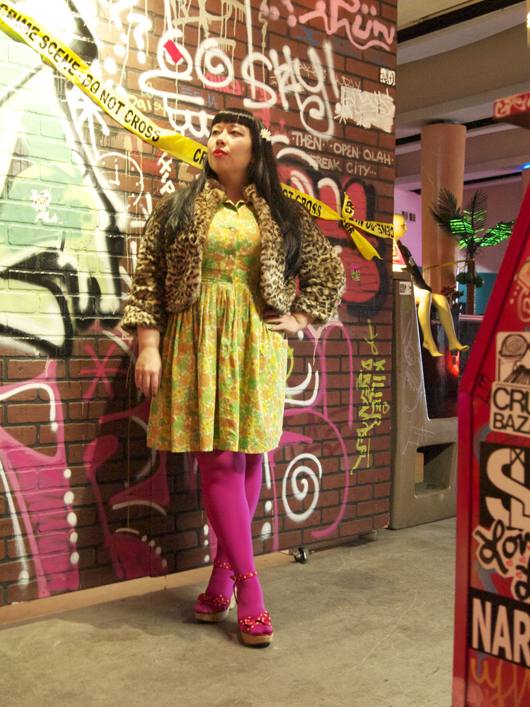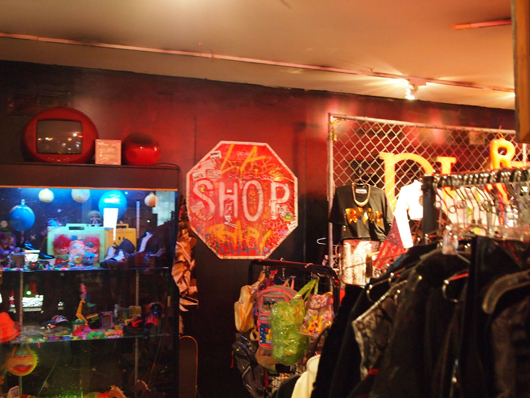 I love this place. Can't wait to go back and get some Rhythm Nation earrings!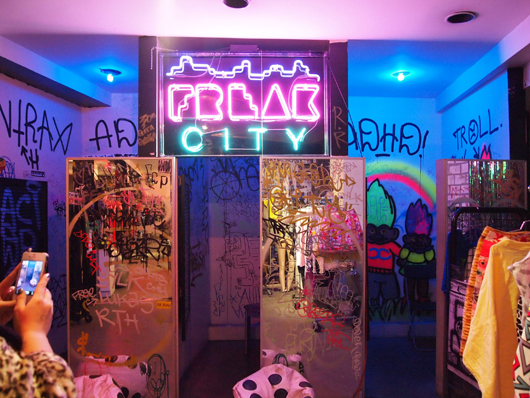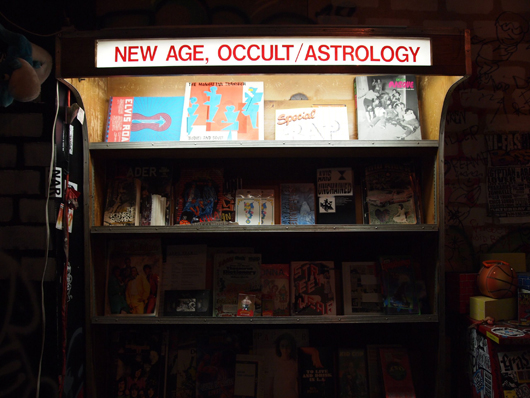 Thanks for the pics, Christina!