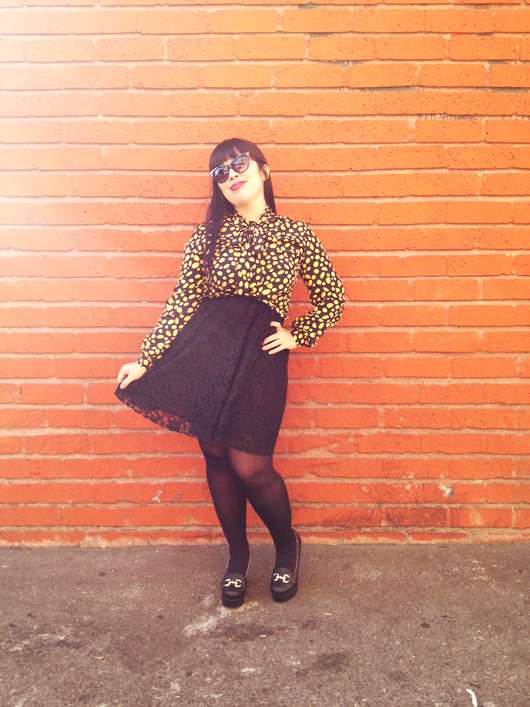 Shirt from Beacon's Closet, skirt from H&M, tights c/o We Love Colors, Patricia shoes c/o B.A.I.T. Footwear, sunglasses from Girlprops.com
The lovely peeps at B.A.I.T. Footwear sent me a pair of Patricia shoes from their new fall collection! How cute are these?? GOOD NEWZ 4 U: they are also giving a pair to one of my readerboos! WE CAN BE TWINZIES! All you have to do is leave a comment! Extra entries are given if you follow them on Facebook, Twitter and Instagram (@baitfootwear) ! Just make sure to specify below. Winner gets a pair of Patricias in the color of your choice: purple, black, or brown! The contest is open to U.S. and Canadian readers only. I will choose a the lucky duck on Friday! GOOD LUCK SISTAS!
EDIT UPDATE: DANI U ARE DA WINNA!!! Congrats on your new pair of shoesies! Email me at marie@agentlover.com to claim your prize!