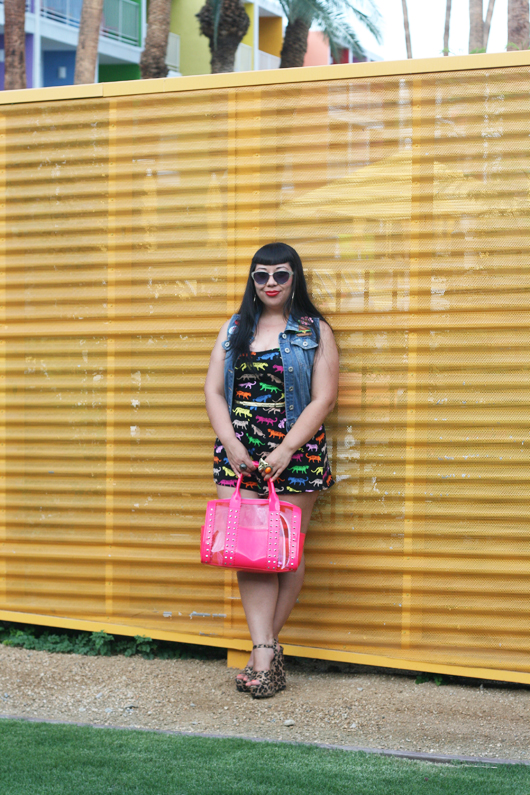 ♥ Romper from H&M, leopard wedges from Target,  UO sunnies, Betsey Johnson purse ♥
Last week I went to Palm Springs for a little vacation and to work on my tan…FINALLY. People usually run from Palm Springs during the triple digit weather but you know this B likes to live dangerously.  I had big plans to do some vintage treasure hunting but ended up staying by the pool most of the time with a drink in hand and Motley Crue's The Dirt in my lap. I've had that book for over a year and finally found the perfect setting to read it. It's SO trashy and amazing. Right now I'm at the part where Nikki Sixx marries Donna D'Errico so it's funny to see what that cuckoolicious is up to now. Anyway, who could blame me for doing some serious maxin' and relaxin' especially since I was staying at The Saguaro, which just opened up at the beginning of this year. Once I saw pictures of this technicolor paradise, I knew it was the one for Rie Rie. It was like staying inside of a RAINBOW!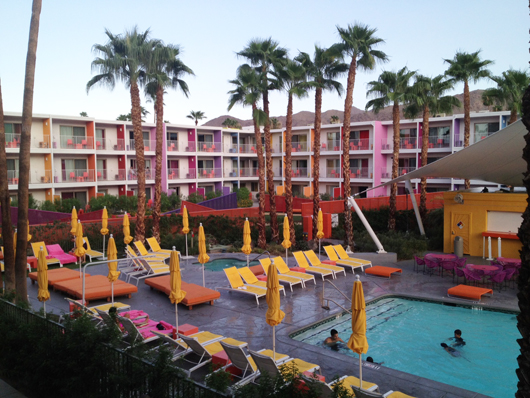 View from our room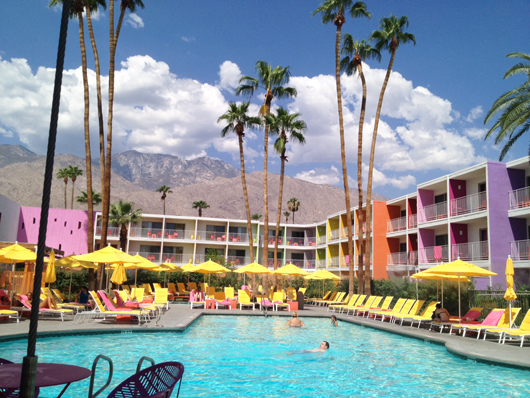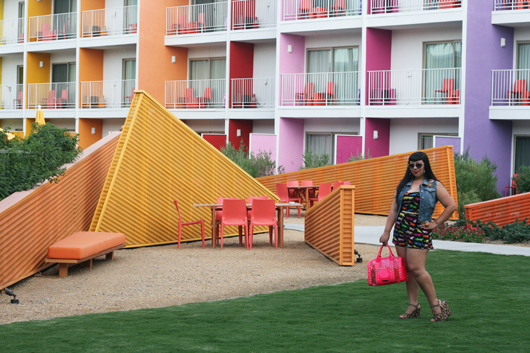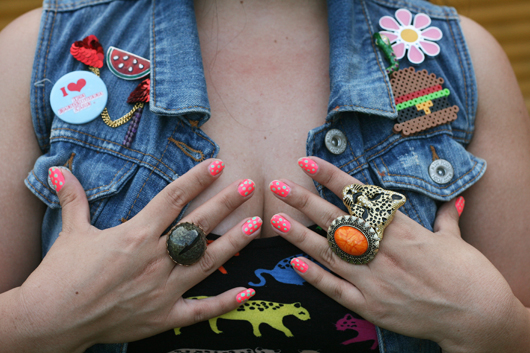 Always got to have serious neon nails when I go to Palm Springs. Yes that is a Babysitter's Club pin. The burger was given to me and Tavi by the always cool Karlito at one of the Rookie Strange Magic events. I'll post about those fun times soon too. I PROMISE BABYS.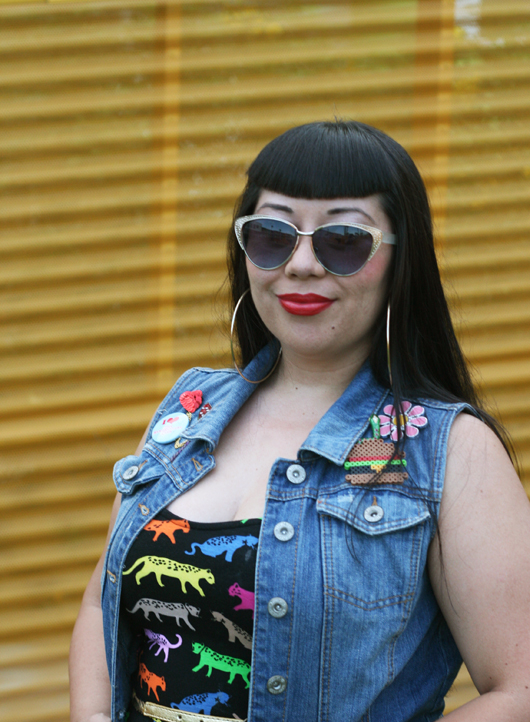 More on my trip in future posts!