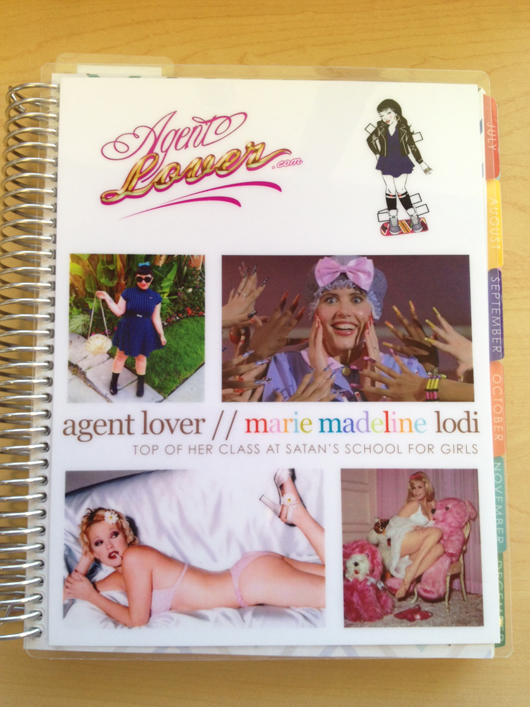 Yes, my dudes. This is my new customized Erin Condren Life Planner! IT FEELS LIKE CHRISTMAS BABYS. I have wanted an Erin Condren planner for awhile, but I ain't gonna play, this shit is 'SPENSIVE, so I really had to think about it. They start at $50 aka a new pair of shoes, and after a few little irresistible additions and shipping…DAMN GIRL. But there's one thing I'm serious about, and that is STAYING ORGANIZED. In addition to using my iCal, iPhone, and my Teux Deux list, I also use a paper planner on the regular. I've used Moleskin planners in the past and cute $10 ones from Target the past couple of years. While they have done the job, I've always wanted more room to write. This Erin Condren planner is seriously everything I have dreamed of. NERD TAWK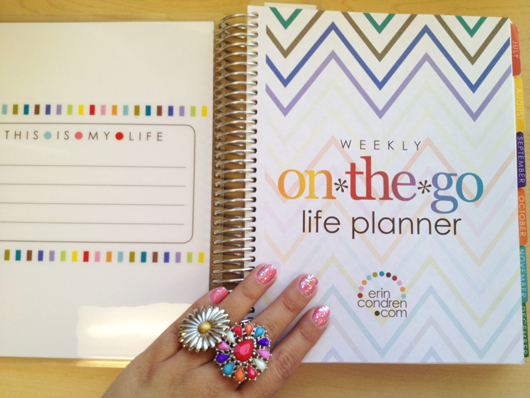 No, I didn't wear this ring on purpose to match. That is just my life.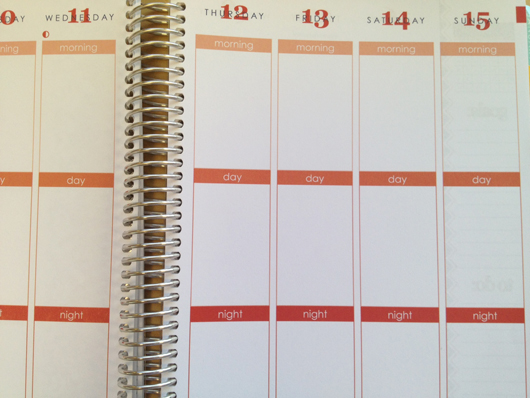 THIS was really what sold me. SO MUCH SPACE!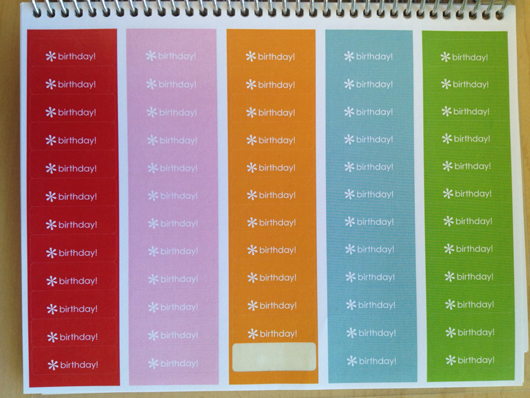 The planner includes these colorful stickers to mark birthdays and other special dates.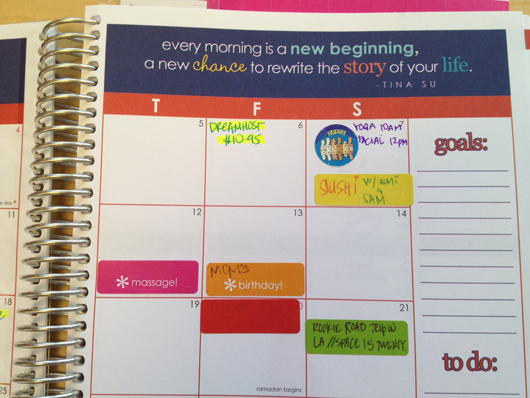 I like to note bill due dates in ugly yellow highlighter FYI. And yes, sushi night had its own special sticker.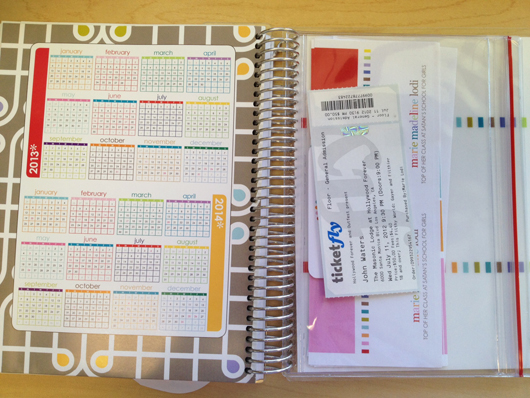 This little pouch for holding receipts and other loose papers is so great. My John Waters ticket for his event at Hollywood Forever this week is in there right now.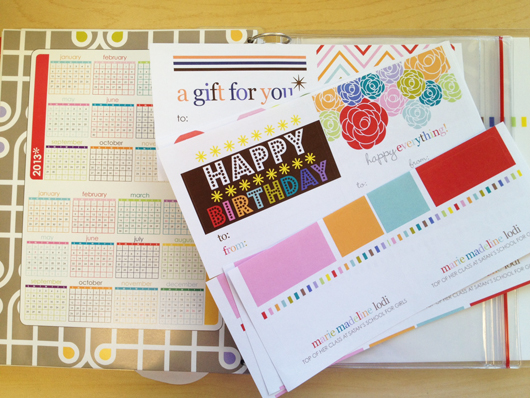 It also comes with some personalized gift tags!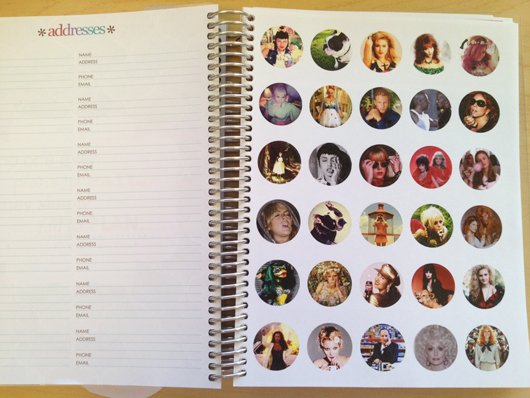 Okay, just kidding before. This is what REALLY sold me. STICKERS HALLO. As I took probs two hours uploading this shit, I knew I could not turn back. Nice trick, Erin Condren.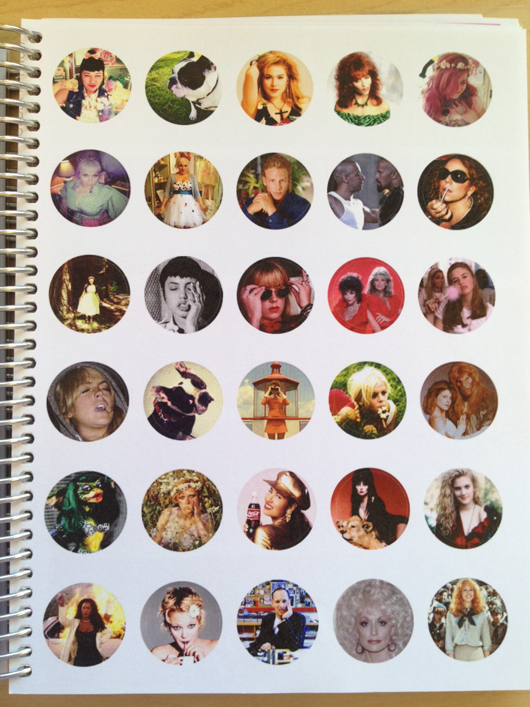 As you can see these stickers consist mainly of my inspirational photos. My one beef with these stickers is that they weren't glossy. Arabelle got some Rookie stickers made from Moo recently and I really like how those look, so I'll probably be ordering some from them soon since we all know I need a good supply of Steve Sanders stickers.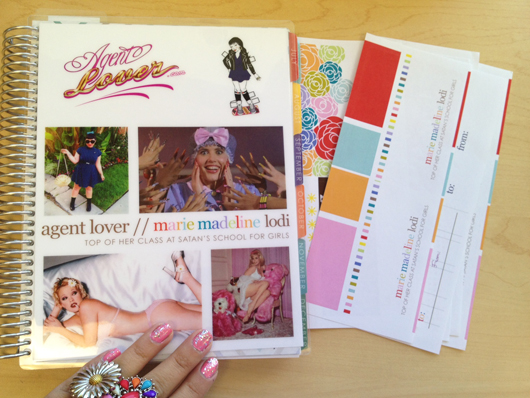 AND NOW….GIVEAWAY TIME! if you are a hardcore planner user like myself , I really recommend this baby. For you OTHERS, they offer plenty of other personalized products too! To help decrease some of that pain your wallet will feel, Erin Condren is giving away a $25 coupon off anything on their site! YA LUCKY A-HOLES. Just leave a comment here, go over to their FB and say Agent Lover sent chu, and don't forget to sign up for their mailing list. I'll pick a winner on Friday! Good luck ladies and gentlemenz.
EDIT : The winner has been chosen via random.org! NUMBA #23 INGRID HENNY COME ON DOWN!!!! Email me at marie[at] agentlover.com to claim your $25 coupon code. Thank you everyone for entering!