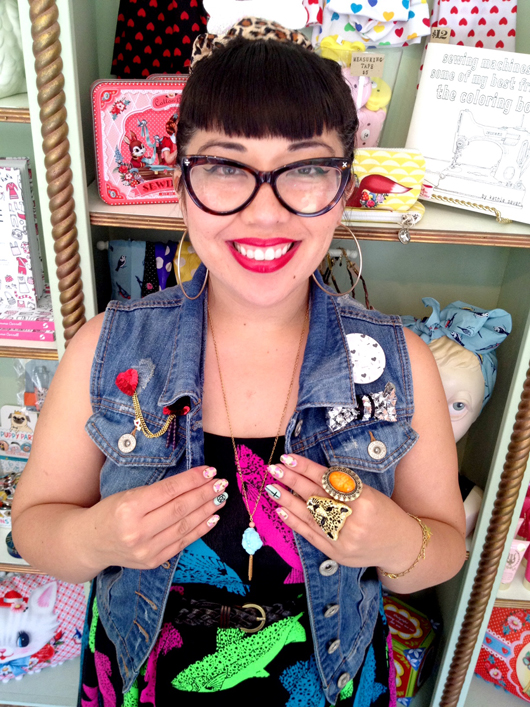 HEY DERE. So this is one of my favorite outfits ever because I'm wearing so many of my favorite things: Betsey Johnson, chola earrings, Cutie Dynamite, Motherland jewelz, sick nails, a big smile, and a serious ring game. And yes, I'm still sporting these glasses. EXASPERATED SIGH. OK, let me pause on this Dramatica 2000 because I really don't mind them anymore. However, it is REALLY hard to dog (DOG!!!) the group of clownolas who gave me and my crew the snobface at the sushi spot if I'm looking like some cute ass cartoon character over here. Can you see my bitchface behind these oversized cateye lenses??? FRUSTRATIONS! ANYWAY.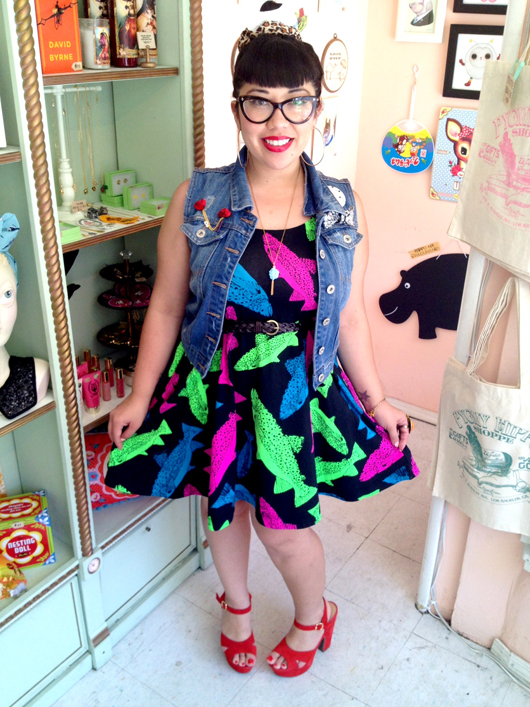 ♥ Dress: Betsey Johnson, UO shoes,  Jeannie necklace, Constellation bracelet and Claudette Double Brooch c/o Motherland,  silver pyramid bow brooch given to me by Karlito, Library Science pin! I'm also wearing a sparkly bone hair clip from Cutie Dynamite but it's camouflaged in the pic. ♥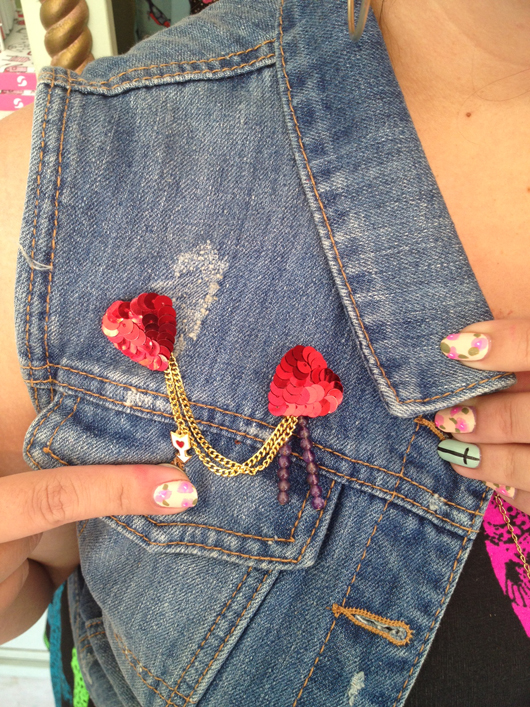 I am SO obsessed with Motherland jewelry! Can you believe this brooch? (Stay tuned for a very special sumthin' sumthin' later on today….)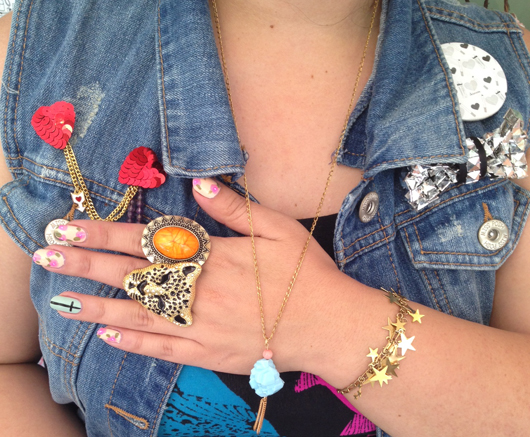 The Jeannie necklace is my jam! Looks like rock candy! And this star bracelet…I cannot love it enough. BTW are you dying over my nails? They were done by Madeline Poole!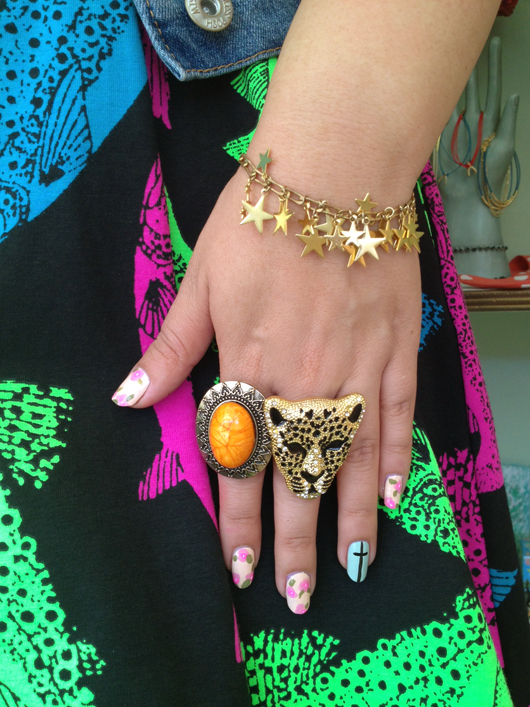 And now, some important news I wanted to share with you. When I was in 8th grade, I reached a pivotal turning point in my life: It was when the Aerosmith videos with Alicia Silverstone came out….
We all know "Cryin'" which has caused me to have a serious side-thang for Stephen Dorff. A side-thang where I don't want to admit it but it is there.
And then of course, "Crazy" where Steven's daughter Liv Tyler joined in, creating road-trip fantasies for undercover bad girls everywhere.
Shortly after, Bon Jovi came out with the video for "Always." There was Carla Gugino who starred in Son-In-Law with Pauly Shore, Jack Noseworthy from MTV's Dead At 21, and a pre-Felicity, post-Mickey Mouse Club Keri Russell playing the backstabbin' beyotch roommate.
It also had that same vibe as the Aerosmith videos, causing me to do a Jack Noseworthy side-eye like, "I C U BITING AEROSMIF."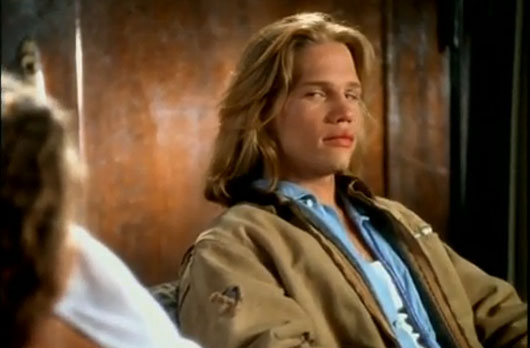 Well, eighteen years later I figured out it was the same director…Everything FINALLY makes sense. THIS WORLD!!!!!
::closes eyes and smiles satisfyingly to the sky::
The end.