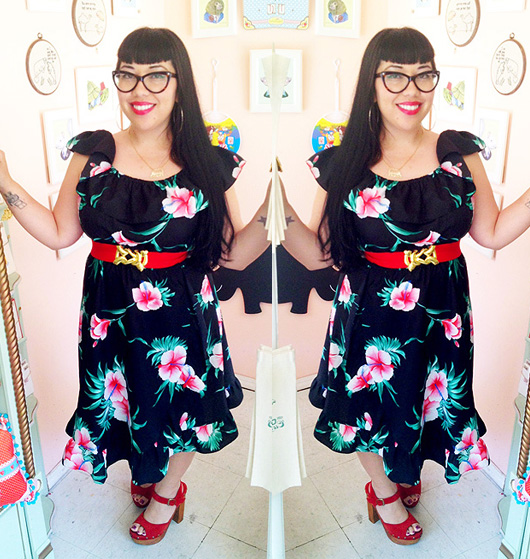 ♥ thrifted dress; shoes by Father Jeff (my new name for Jeffrey Campbell) ♥
HAYYYY! Well guys, I apparently LURKED TOO HARD and messed up my eye, so now I have to wear my spectacles for a week or so. I know, I know, these ARE the cutest glasses in the world, but it's really hard to go from contacts to glasses 24-7. I'm several days in and I STILL feel off kilter. I swear every time I look for my car in a parking lot I have to do a double take because it looks smaller than usual. Wearing high heels makes me feel like I'm walking around in moon shoes. Everything gon' crazy over here!!! HALP ME SISTAS AND BROTHAS!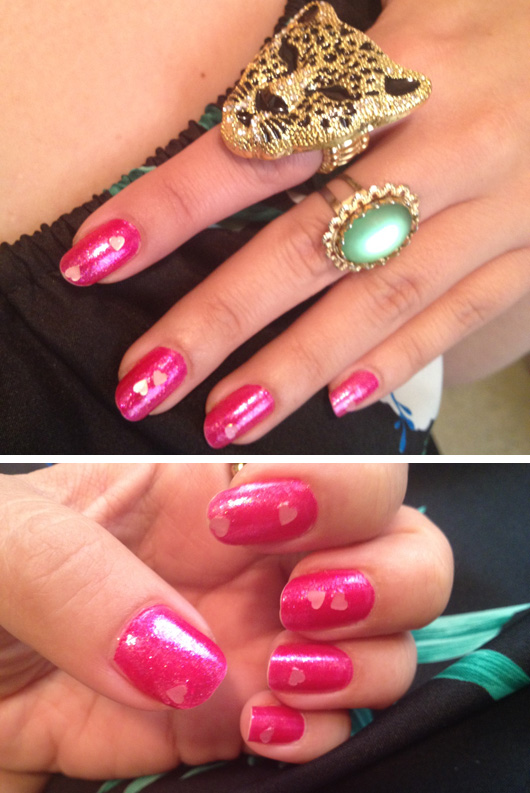 Have you peeped the new Minnie Mouse collection by OPI?? This glittery hot pink is the "I'm All Ears" shade and the heart glitter confetti on top is "Nothin' Mousie Bout It." I LUVZ IT.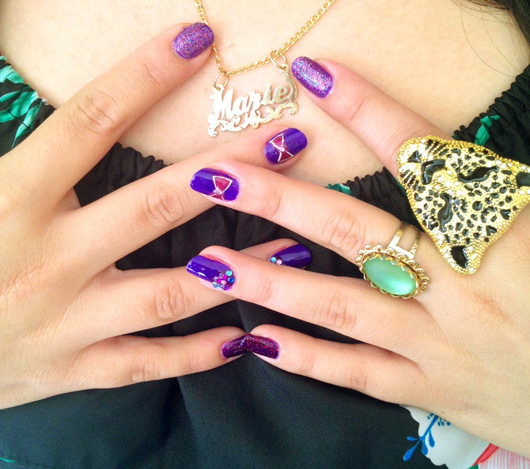 Then Emi put her magic to work and gave me some fly ass nail art. So good right? What a Renaissance woman, that one.
And finally, I'm crazy obsessed with Summer Twins this summer!!!!!! I love them!