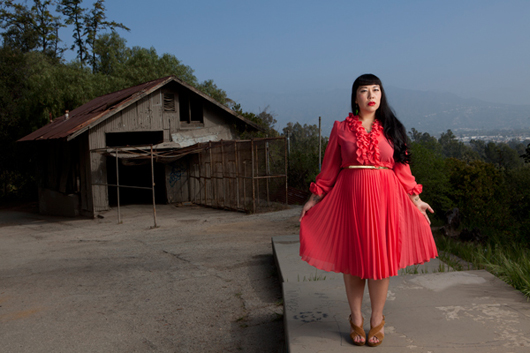 HAPPY FRIDAY! Here is a closer peek at my Worn Fashion Journal shoot with Lisa Kannakko, a very talented lady from Toronto, where Worn is also based. The idea to do a guerilla shoot at the creepy Old Zoo at Griffith Park was basically a last minute decision, but I was loved how the whole thing turned out! In the interview, I talk about how I've always been obsessed with this Marjan Pejoski dress that Bjork wore to Cannes in 2000 and a pleated peach dress she wore to the 2005 Venice Film Festival, and how I felt this vintage dress in the above photo was a combination of the two. It might look more red online but in person the dress is this really rich coral. SO BEAUT.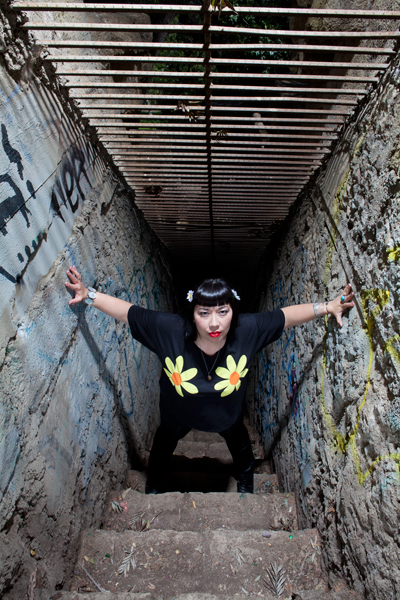 I love, LOVE Lazy Oaf. When they came out with this "daisy boobs" crop top I bought it immediately. I wear it all the time but it's still not enough!!! It's RULL COMFY. I want them all. Maybe this CHEESEBURGER AND FLOWERS DRESS next? Or this fruit dress? Thoughts?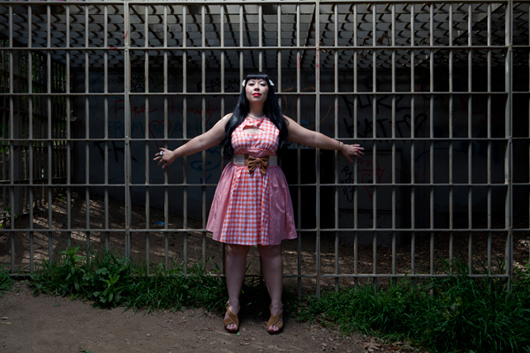 I got this really cute peach gingham cutout dress from ASOS but I don't think they have it anymore. 🙁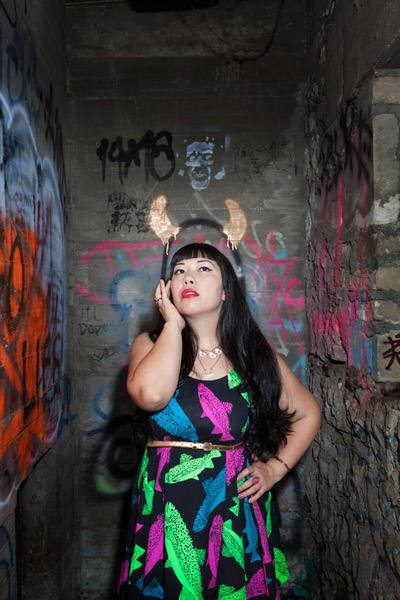 And finally, this amazing Betsey Johnson neon fish dress that I luckily scored for $35 a while back (before the announcement of doom.) Kinda hoping I go to the aquarium this summer so I can make a hat to match. Anyone wanna come with?
Don't forget to check out more of Lisa's work here!