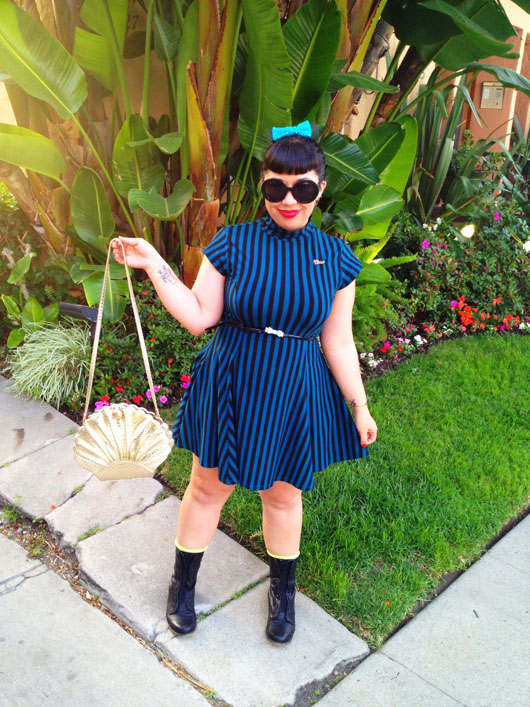 Hello Dreamlovers. Let me introduce you to my new favorite outfit. I feel like a waitress from Earth Girls Are Easy! The dress is Betsey Johnson, and I have to say, ever since I heard about her company's bankruptcy last week, when I type out her name I get an ache in my guts. She's always been my #1 favorite designer and such an inspiring woman in general so I can't help but feel sad! I will admit, when Steve Madden bought her out a couple of years ago, I was scared it was a foreshadowing of things to come. It's unfortunate that most of  her stores are closing because I loved visiting them in whatever city I was in and meeting her employees, many of whom shared that same sassy energy Betsey gives out to the world. I even have a great memory of randomly having drinks with one of the New York stores' managers after bonding over a pair of Pollys I was wearing. Betsey is such a badass woman, I don't think this is the end all be all of her brand.  I'm very excited about the reality show she's doing with her daughter!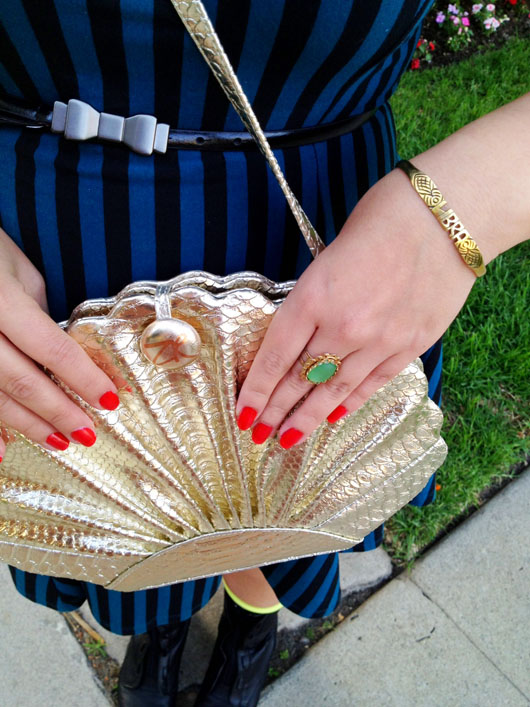 I have been lurking and loving this gold seashell purse forever so I almost fainted when my boo Samantha gave it to me. And then I fainted again and floated out of my body when I found out it was a Zandra Rhodes design! I also think I have found the perfect shade of red nail polish. OF COURSE IT WOULD BE KARDASHIAN KOLORS….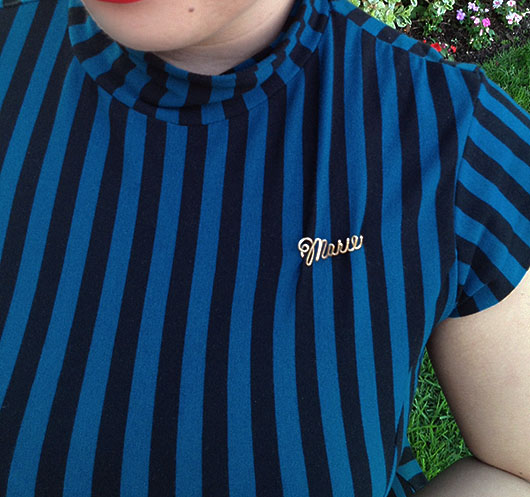 I found this vintage wire name brooch on eBay a while ago and thought it would look PERF on this dress.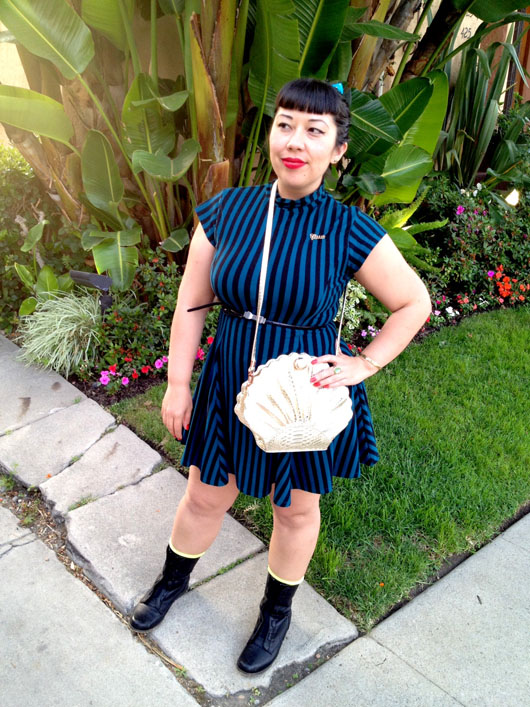 ♥ Dress: Betsey Johnson
♥ Bow: Cutie Dynamite
♥ Purse: Zandra Rhodes
♥ Vintage Name Brooch: eBay
♥ Ring: my Grandma's
♥  Zodiac cuff bracelet: Nasty Gal