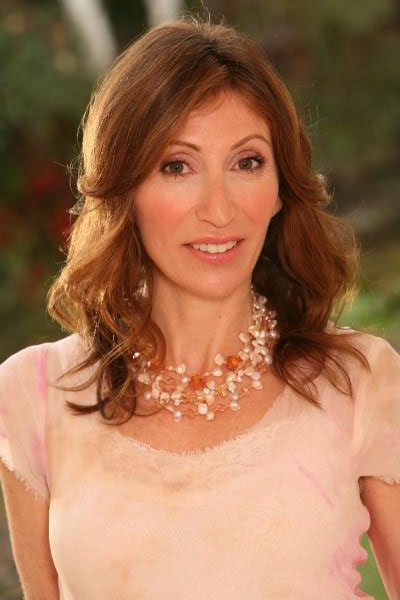 Photo credit: NICOLAS SAGE PHOTOGRAPHY
When I first discovered Francesca Lia Block's work, I was fourteen- the age where I really started to discover my own personal style and interests…and began to worry a little bit less about being 'weird.' I remember I was in the school library when I randomly came across Weetzie Bat
,  the first installment of FLB's popular Dangerous Angels
series, about a girl named Weetzie, her two gay best friends Duck and Dirk, and her Secret Agent Lover Man living in a dreamlike Shangri-LA. Its pages were filled with magical, glittering imagery, vivid characters and beautiful sentences that could be sung like songs: "He kissed me. A kiss about apple pie a la mode with the vanilla creaminess melting in the pie heat. A kiss about chocolate, when you haven't eaten chocolate in a year. A kiss about palm trees speeding by, trailing pink clouds when you drive down the Strip sizzling with champagne. A kiss about spotlights fanning the sky and the swollen sea spilling like tears all over your legs." This is what a daydreamin', teenage girl wanted to read you know? Sitting in that library, I never could have imagined that years later this book would still have such an effect on me, to the point where the name of my blog was inspired by one of her characters. Without further ado, I present to you my interview with the wonderful Francesca Lia Block!
You recently collaborated with clothing company Wildfox Couture. Can you tell us more about that and how it came about?
I have always wanted to do a clothing line. When I was a little girl I salivated over European Vogue magazines and drew sketches for designs. I always play dress up with my characters in my books as well. Kim and Emily of Wildfox told me I had inspired them when they started their line and we became friends. They also sponsored our screenplay reading of Weetzie Bat at Book Soup in August 2010. We decided to do a mini collection, based on a short story I wrote for them online, about Ella, a pink-haired fairy girl, Cherie, a free-spirited French gypsy and a blond witch named Dahlia. I am so in love with these clothes. This is really a dream come true. I love Wildfox.
A friend of mine recently discovered old 'zines from a Jayne Mansfield fan club that would meet in Hollywood in the 80's. It reminded me of my favorite part of Weetzie Bat, with Vixanne's coven of Jayne groupies. Being a fan of Jayne myself, I've always been curious- what inspired that particular scene in the book?
It was that fan club! My friend and I went to a meeting. It was strange, very cult-like. It inspired that part of Weetzie. I'm glad your friend found the zines because sometimes I think I hallucinated the whole thing!
Why do you think Weetzie has become an influential icon for girls over the years?
To be honest, I am surprised at how enduring she is. I guess because she is loving and sweet and vulnerable but also not afraid to be herself. Plus she has mad style sense. 🙂 Weetzie <3s Wildfox.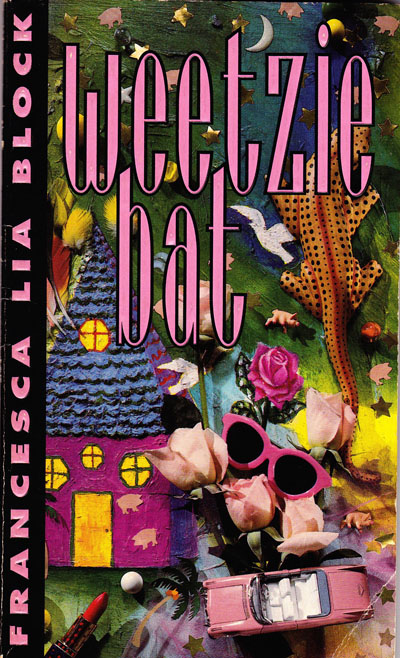 If Weetzie was a teen girl in today's social media-powered world, what would she be doing? Would she be a Tumblr punk? A fashion blogger?
She'd do it all but then she'd get mad and shut down the computer and make cookies and collages. Then she'd take pictures of them and post them and the cycle would begin again…
How do you stay positive when facing obstacles that are out of your control like what is going on with Bank of America and your home?
Taking care of my children really grounds me and keeps me sane. Also, the support of my friends, running, yoga, meditation and always writing!
You are such an inspirational role model to so many women, who are some ladies you admire?
Thank you! Many of them had tragic lives–Virginia Woolf, Sylvia Plath, Anne Sexton, Frida Kahlo. I admire that they produced so much beauty in spite of (or maybe because of?) the pain they suffered.
What are some of your current obsessions?
As of today? Cinna played by Lenny Kravitz in The Hunger Games, my Wildfox hoodie that says "Sleep Under the Stars" worn under a leather jacket, my pale pink Wildfox sweatshirt that says PUNK in black, white jeans, my silver Nike Air Force Ones, Iggy Pop's high school yearbook photo, Butter non-toxic nail polish in gold glitter, changelings.
 Every day: my kids, my dog, my friends, my house, poetry, fiction, film, music, faeries.
Do you collect anything?
Does dust count? No, seriously, I guess cute shoes that don't hurt, although I don't mean to, Wildfox T-shirts, little goddess statues.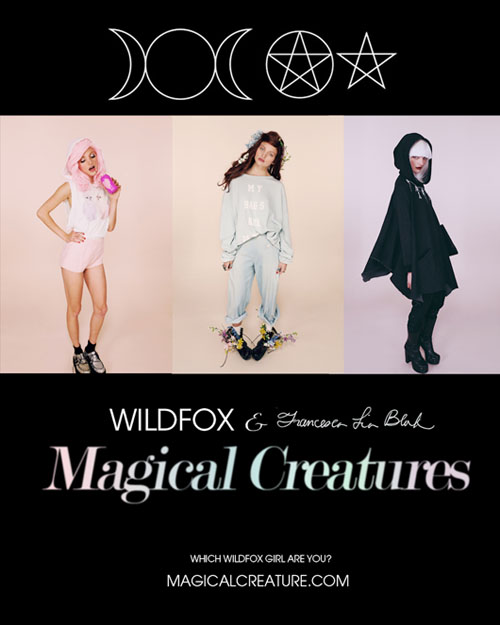 Have you ever had a supernatural experience?
Yes. The white horse I mention in ECHO. That really happened to me after my dad died. There was another incident with a note from my dad that literally blew into my hands in the desert years after his death. I slept in a haunted house once.
Do you think you will ever write an autobiography about your magical life?
I would like to ,yes, if there is ever interest?
Since you are an LA native I'd love to know – What are some of your favorite lesser-known places in LA?
I have an app on here that tells you everything!
Can you tell us a bit about what you are working on right now?
Well, Pink Smog
the Weetzie prequel and Love Magick
, an e-book anthology I edited just came out. I am awaiting the arrival of my adult psychological faerie thriller The Elementals from St. Martin's Press in October and working on Love In The Time of Global Warming, an apocalyptic Odyssey with a female lead.
♥ ♥ ♥
Keep up with Francesca Lia Block on her website, her blog and help support the efforts to save her home at Save Francesca's Faerie Cottage.