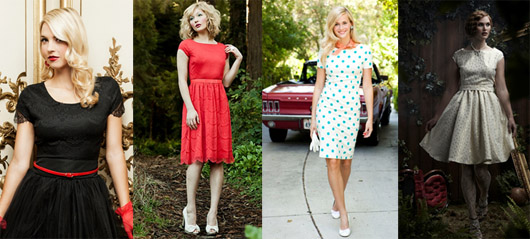 Black Lace Shirt, Red Lace Dress, White and Blue Polka Dot Dress, L'Or Belle Gold Silk Satin Dress
GREETINGS SWEET THANGS. It is time for another giveaway! This time I've paired up with Shabby Apple, an online clothing boutique that specializes in women's dresses. Shabby Apple is pretty awesome for other reasons aside from their never-ending supply of garments for the Dress Obsessed like moi. They also have a strong girl power philosophy and donate a portion of their proceeds to charities that benefit women and children. There are tons of dresses so it was hard to decide what to give away! I ended up choosing the Overboard dress because of its cute blue and white gingham pattern and it has the same name as our favorite Kurt and Goldie movie!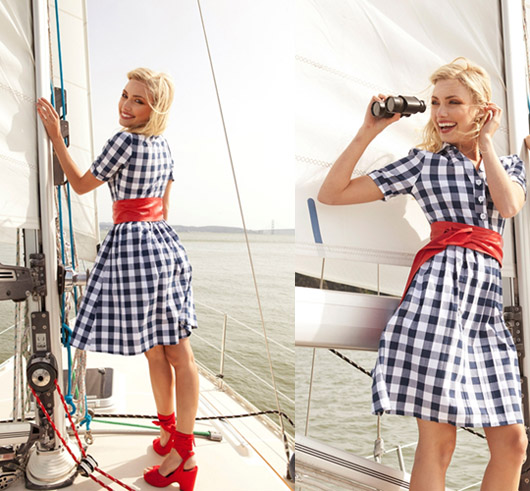 To enter the giveaway, like the Shabby Apple page on Facebook and leave a comment on this post letting me know how you would wear the Overboard dress! It is open to those in the United States only. Giveaway ends this Thursday at midnight and a winner will be picked Friday morning. GOOD LUCK SISTABOOS!
~~EDIT: THE WINNER IS #18! CONGRATULATIONS NINA THE SLACKMISTRESS!!!! email me at marie@agentlover.com with your info!~~
In addition to the free goodiez, Shabby Apple is offering 10% off to all AL readers! Just use the code: agentlover10off. Discount code is good for thirty days!