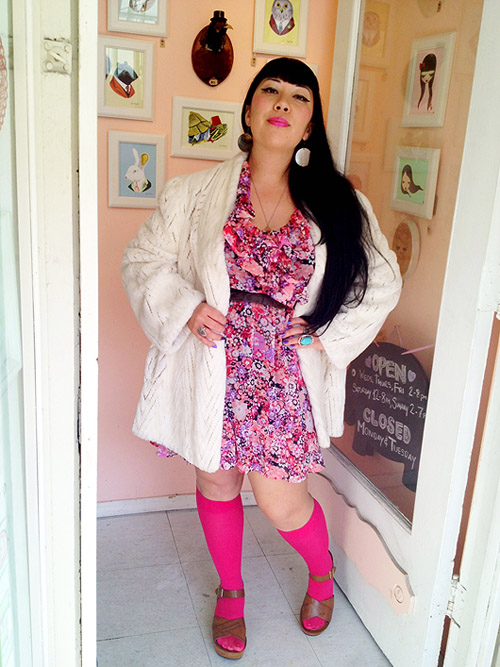 As you know, I loves to loves me some 'PENNEYS so when I was invited to check out their new customer experience and do some shopping I was pretty stoked. I wear a lot of Charlotte Ronson's I Heart Ronson line and ALSO get a lot of my workout clothes there (including my favorite pink Adidas jacket.) This weekend I put on my shopping chanclas and lurked the new changes. In the past, JCPenney was famous for their constant one-day sales, special coupons and discounted signage. This month they introduced Fair and Square Pricing, a new sales structure where no coupons are needed and items are already set at their low, fair price. Right away, I noticed that the absence of discounted signage made everything look more neat and clean. VERY VISUALLY PLEASING. After picking out some items from my favorite Ronson-wear and MNG by Mango to try on, I checked out the shoes section and was happy to find these very Korkease-esque platform sandals at $30, HOW COULD I RESIST? I also found a great pair of black boots with a SECRET wedge for only $15. NOT BAD!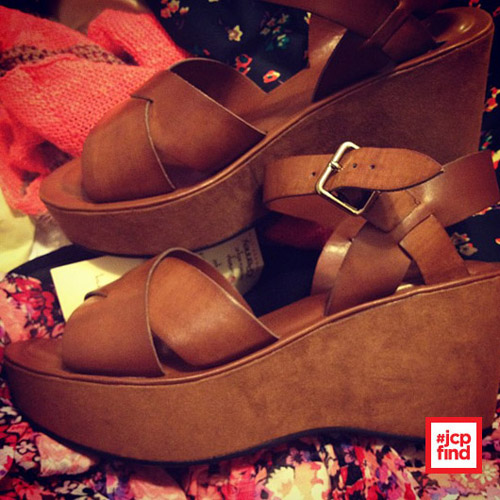 So here is my first outfit made up of JCP finds! You know I can't deny a pink floral! The dress ($15!) is from Mary Kate and Ashley's Olsenboye line. You might remember they made the Clarissa Explains It All boots that I wore ALL THEE TIME. BTW has anyone seen the movie Beastly where MK is a GOTHIC TEEN WITCH? It's been sort of an inside joke slash prank  for Emi and I for the past two years and I bought her the DVD for Valentine's day. Can't wait to finally watch this EDGY VERJ of Beauty and Beast (~~tale as old as time~~) I actually wore this outfit to the LA Zine Fair which was RULL COOL and I will talk about in another post(s) since I bought like $60 worth of zines.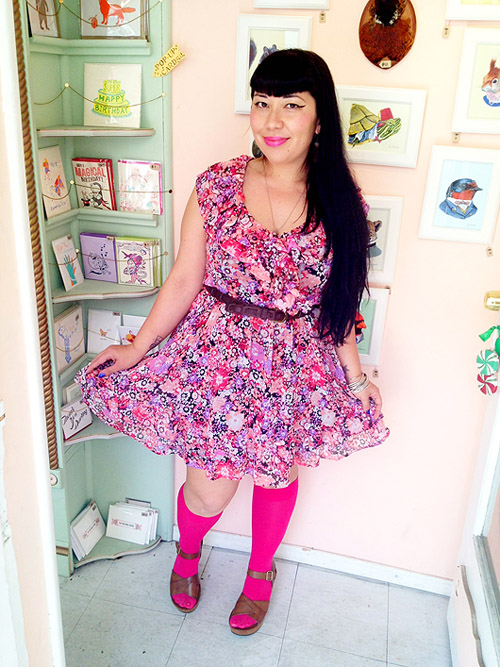 Dress: Olsenboye for JcPenney, shoes: JCPenney, vintage coat, knee socks: Target, various jewelry from various places (chola stores), nail polish: Milani's One Coat Glitter in Twinkle.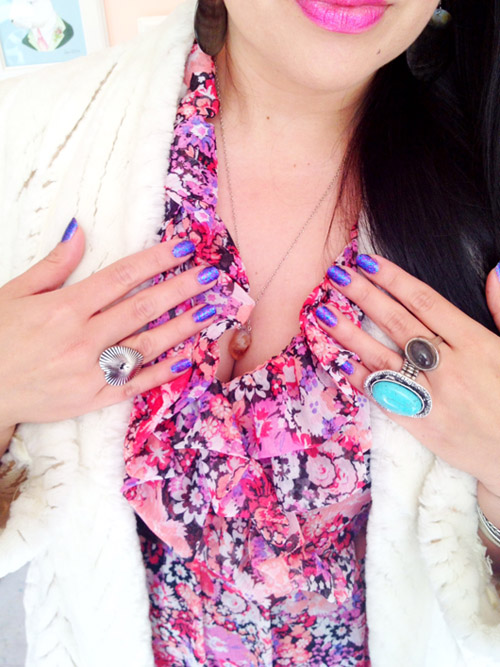 Why is my mood ring always black? I feel like Vada Sultenfuss.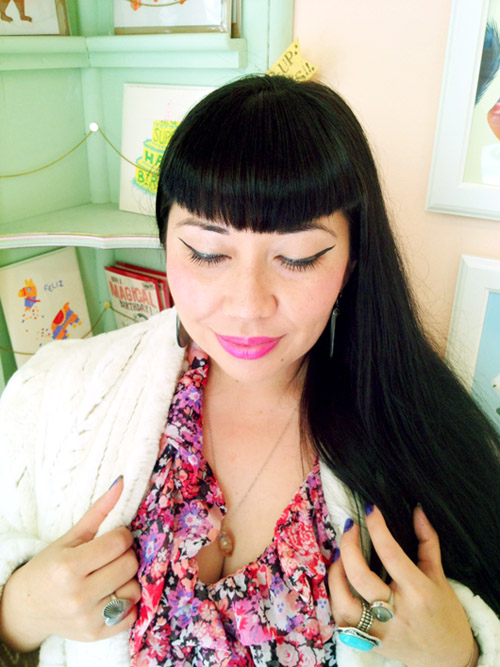 FTC disclosure: I was given a gift card to shop from the very nice people at JCPenney.