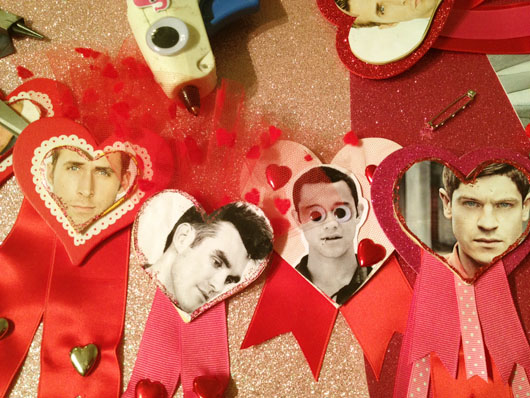 HAPPY VALENTINE'S DAY MY FRIENDS!!!!!! And Happy Anniversary Mom and Dad! SO, I decided to whip up a lil craftin' video last minute to show you how to make some special valentines for your sistaboos! Like last year, these are Ladyboner-themed, except this time we are making prize ribbon brooches!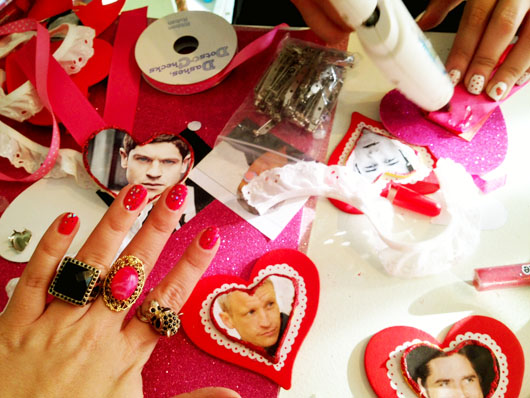 Because each of these hunks are definitely a prize to our eyes and thighs! Enjoy!
Something I forgot to mention: use the glitter pens LAST. Them shits are so messy I was getting it all over the place. SO NOY.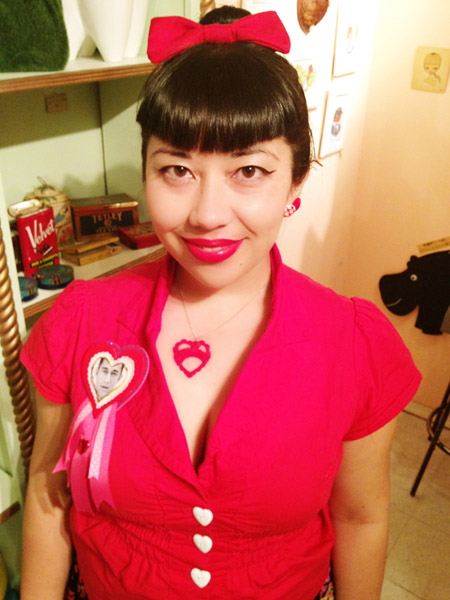 As for my outfit, these are just some old thangs I put together real quick. Like I said before, my hair is being all "SEVEN DAYS" lately so I try to wear it up as much as I can. Don't I look so sweet? ::bats eyelashes:: The bow is American Apparel, vintage skirt from the Fairfax flea market, heart wedges from Amiclub and an old top that I added white heart buttons to. I believe I got the necklace from Maker Faire a few years ago. Also, my nail polish is High Speed Fast Dry in Hot Pink Frenzy and Jewel FX in Hot Pink both by Milani!
Have a great Love Day everyone!