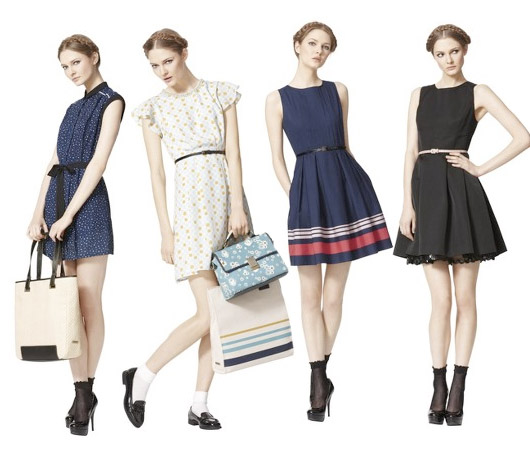 I didn't plan on doing an INTIMATE look at the Jason Wu for Target collection because I went ~sailing~ the day it came out so I wasn't able to line up at the RED GATES with all the other assholes unfortunately. Then a few days ago, I got an email from the lovely Phaedra asking if I planned on writing about it. I know it helps to see what these kind of clothes look like on my supermodel bod so I said "WHY NOT??" The above collage are the dresses I would have liked to try on but were either sold out or only available online. There wasn't much left in the stores but I werq'd with what was left. HERE THEY ARE!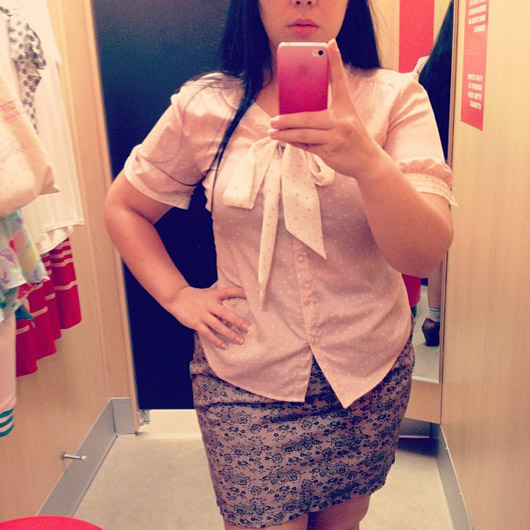 This sexy secretary look was pretty cute. I liked how there were a lot of blouses with ties. You know I love a good PUSSYBOW…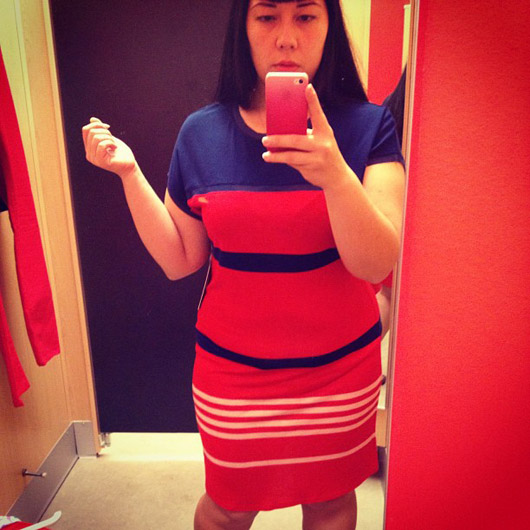 Although this dress had  my favorite nautical colors, the design was a bit boring for my taste. But it did hug my girlish figure in all the right places. This was a medium. A lot of things seemed to run kinda big.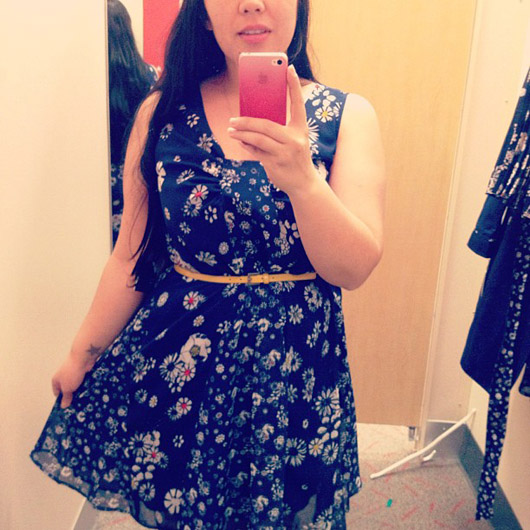 I liked this blue floral dress and debated on getting it but I ended up passing. Lately I've been in that shopping mood where if I ain't CUCKOO for it then I don't need to get it. (VERY RESPONSIBLE)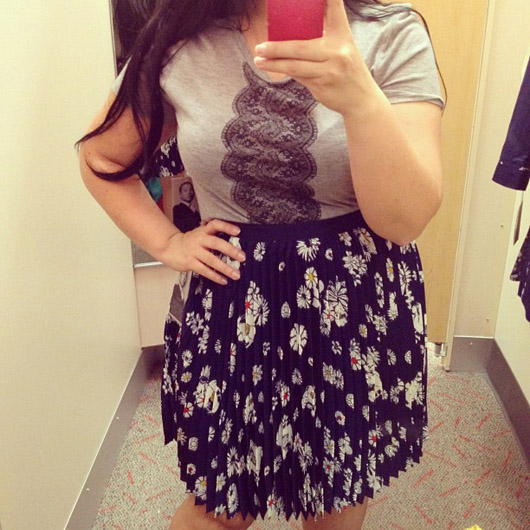 I wanted to really like this blue pleated floral skirt (same design as the dress above) but my crush on it was lukewarm.  The shirt was cute.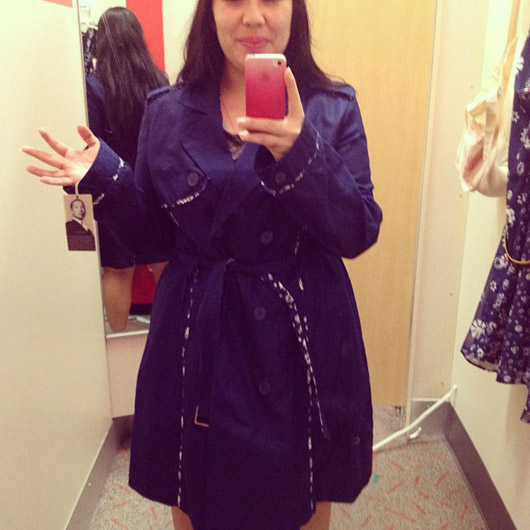 Here I am swimming in this too-big coat!
AND THAT IS ALL. Overall, I thought the collection was cute but I wasn't head over heels in love with it. What about chu all? Did you get anything? I also liked the baby blue flower purses (although I didn't get to see them in person) but I'm saving up for my dream purse so I have to be picky. I also still want a Cambridge satchel, but probably not neon anymore because that shit is everywhere. It's becoming the Lita of purses! 🙁