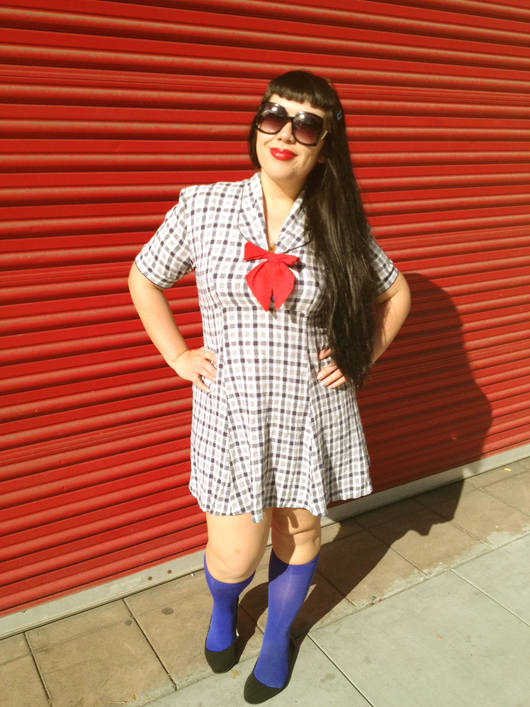 HELLO…sorry I have been SO quiet this week but my internet has been acting like an asshole lately so I'm behind on everything. BALLS. Anyway, I took a quick trip with Leyla to San Diego last weekend to get some work done on my car and see my new baby neph, Grant! While we were walking around Little Italy, I made Leyla snap a photo of my outfit even though you've seen this dress a couple of times before. Have you noticed that I put that bow on everything? It just makes everything better. One day I will do a post in celebration of that BOW.
Outfit deets: vintage dress from Solvang, CA. knee socks c/o We love Colors. The flats are nothing special. You know I'd rather be in some heels but I was trying to pack light for once in my life!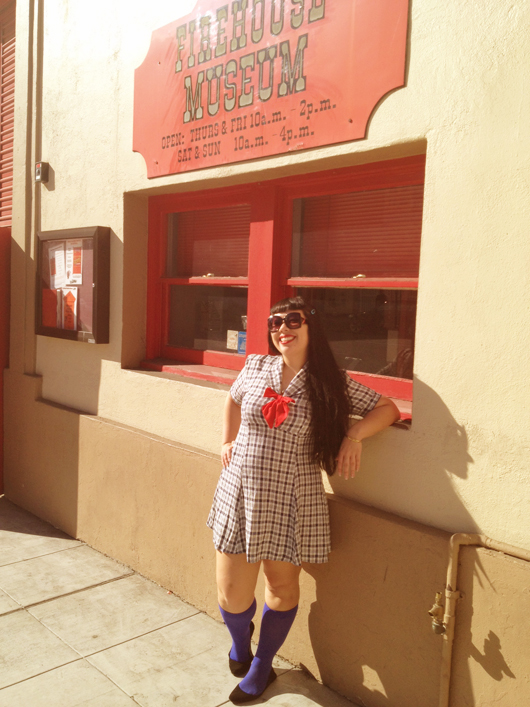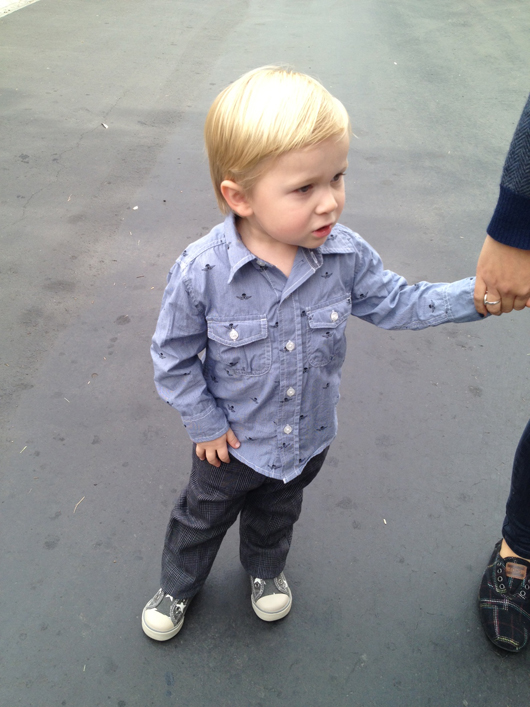 And look at my cute blondie nephew Mason! Remember when he was just a little niblet?? Now he is growing up and STYLIN'. Outfit is all from Baby Gap.
AND NOW THE MOMENT YOU HAVE BEEN WAITING FOR….using trusty random.org I have chosen the winners for last weeks Rhonda Shear and Just Say Julie giveaways! The chosen ones are…. for the Rhonda Shear contest: #17, miss corazones rojos and for the Julie Brown contest: #13, Monique Catalina. CONGRATULATIONS M'LADIES! Please email me at marie[at]agentlover.com with your mailing address. Thank you to everyone who entered and as always, stay tuned for more giveaways!