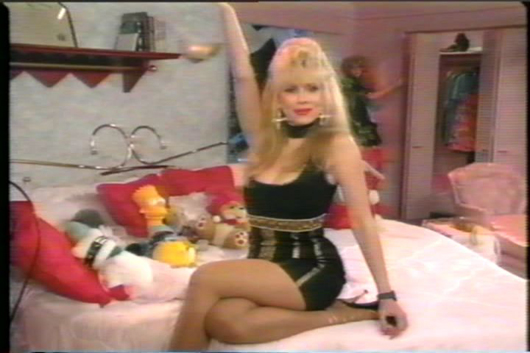 I knew Rhonda Shear very well from her days as the host of USA Up All Night, a weekly series from the late 80's and 90's that showed tons of B-movie classics. I probably don't even have to mention that it was/is definitely one of the biggest sources of inspiration for me and this here blog! Rhonda was kind of like Elvira: sexy, funny, had great cleavage, and introduced many cult faves such as Surf Nazis Must Die and 976-EVIL. Nowadays, Rhonda makes AMAZING BRAS! When her company contacted me to see if I wanted to try out anything from her line, I quickly said yes since I was a huge fan of Up All Night and someone with that kind of magnificent cleav is definitely someone I can trust with Thelma and Louise (o)(o).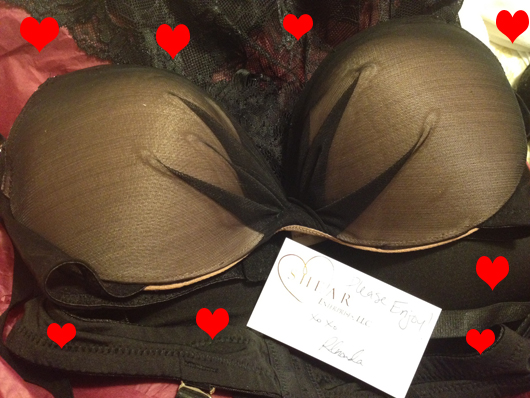 They sent me two bras: The VaVaVoom Pushup and the Breathless Twist. OOH LA LA! I'm wearing the Breathless Twist right now actually. It has become my favorite!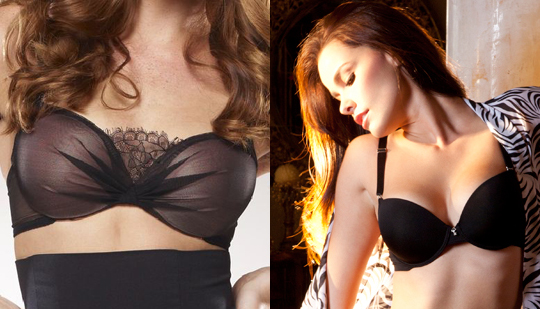 from left: Breathless Twist and VaVaVoom Pushup
And great news my boos…we are also doing a giveaway! You can win both of these bras so we can be BRA TWINZ! Just leave a comment below and I will select a winner randomly next Friday (along with the winner of the Julie Say Julie giveaway.) To make it even MORE fun, in your comment also let me know if you have a nickname for your own blessed pillows. Do you call them Mary Kate and Ashley? Chang and Eng? Turner and Hooch? Make sure you also "Like" Rhonda's Facebook page and follow her on Twitter!
Here's a video of Rhonda doing her thing on Up All Night!
I heard they are bringing Up All Night back on the air? Could this finally be MY CHANCE of my dream job??? Imagine…