Like many of us, I grew up loving shows about the wealthy and their ESCANDALO ways. Dynasty was obviously a favorite even though it was for adults, and there was the more kids-oriented Beverly Hills Teens. By 1992, I was in junior high and deep into the Brenda/Dylan/Kelly love triangle on Beverly Hills, 90210. Yet, I craved even MORE scandal. MORE DRAMA! Luckily Swans Crossing, a soap opera directed at tweenz like me, came along.
Way before Sarah Michelle Gellar became Buffy the Vampire Slayer, she played teen ultrabitch Sydney Rutledge in Swans Crossing. No wonder she was so good at portraying the EVIL Kathryn in Cruel Intentions later on! Sydney had a Romeo and Juliet-type affair with the hunk in pleated pants next door, Garrett Booth, until they broke up and it turned into a sort of hatecrush obsession.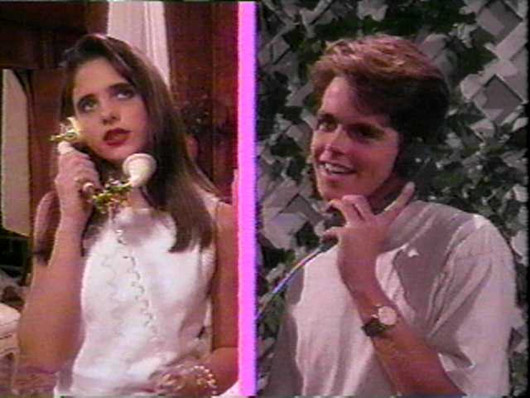 Garrett was played by Shane McDermott, who all of you rollerblading aficionados might remember from the cinematic artwork, Airborne. There were other famous faces who got their start in Swans Crossing, including none other than Romy herself, Mira Sorvino. And Brittany Daniel, one of the Sweet Valley High twins (who I also remember from The Basketball Diaries with Leo Dicap) was new girl Mila, the whora that came between Garrett and Sydney. I was so jealouz of that b Mila. Her bedroom had a bunch of TVs on the wall that showed Kriss Kross videos, a headboard with a BEAUTIFUL painted swan, some crazy giant pink rhinoceros desk thing that held her BOOMBOX, and even her own pet cockatoo. BLEH HATECHU MILA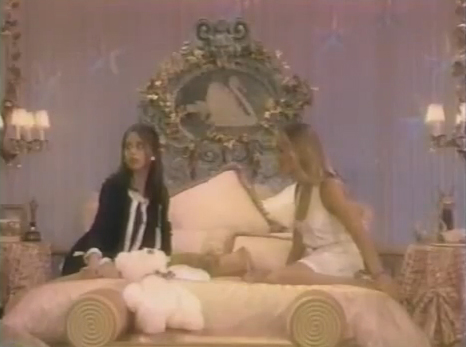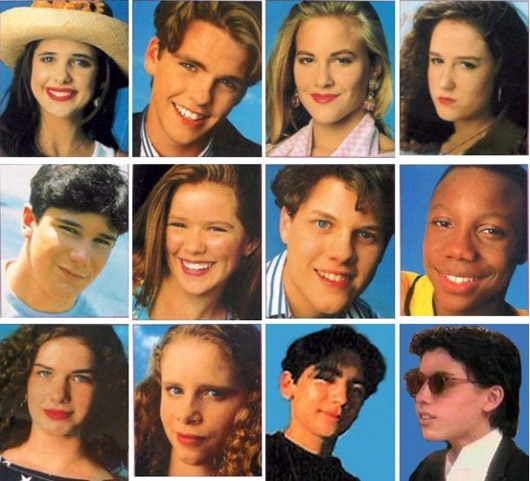 I kept thinking the guy on the bottom was blind, but I guess he just wore those cool guy sunglasses all the time for fun.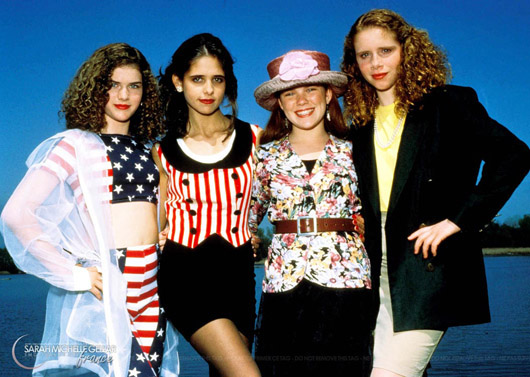 Clearly there were some amazing fashions displayed in the episodes of Swans Crossing. It was the early nineties after all. To be honest,  I believe a part of my love for nautical style was influenced by Sydney. There was an episode where she wore a captain's hat and I remember wanting it SO BAD then got all pissed off when my friend found out I wanted it and waltzed in wearing her stupid captain's hat she got from Sea World. WHATEVER. I keep going through YouTube looking for a screencap of the hat (probably why it's taking me so long to finish this post…) but no luck. I did come across one of the best Swans Crossing playlists I've seen online so far. They also have the  slumber party episodes, which were my fave.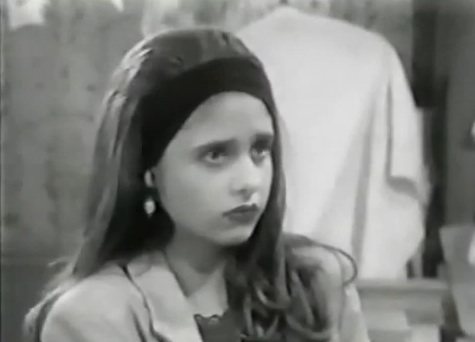 I would also try to emulate my hair pretty often to look like Sydney's. People forget how great 90's hair was, but I NEVA do…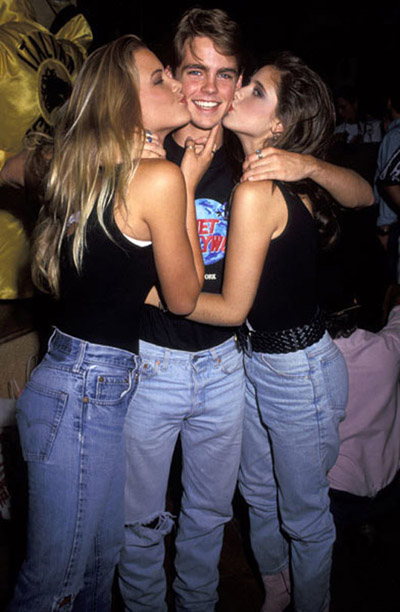 I wonder what kind of ESCANDALO went on behind the scenes…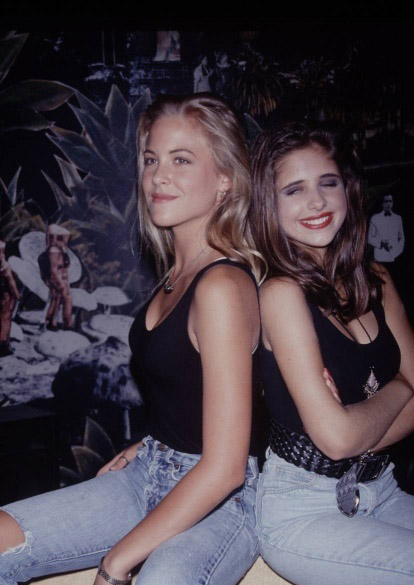 Thank you Life.com for having this photo in your archives…
Watch this commercial so you can see how ridiculous/awesome this show was!
ps. Thank you to STEVEN who came up with the name of my new NOSTALGIA column: "Ooh That Was My Jam." IT IS PERF!