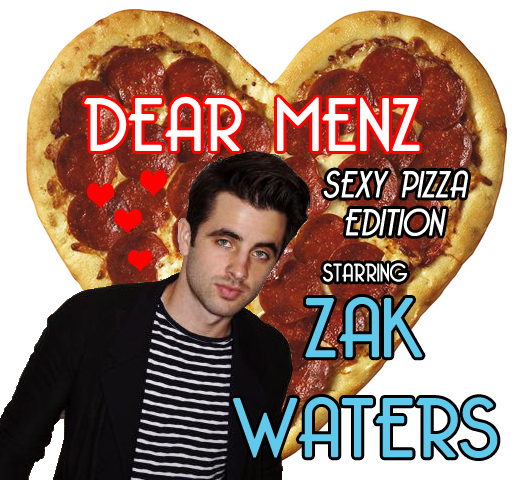 That's right ladies…I am back with everyone's favorite column… Dear Menz! Throw your bras in the air in celebration! This time I went a lil' bit WILD and started a "Sexy Pizza Edition," which means along with the usual topics of sex and romance, we'll be talking about our favorite vegetable… PIZZA! I thought it might be a fun idea since pizza IS an aphrodisiac….right? Anyway, let's get down to business. Today's special guest hunk is Zak Waters, a singer- songwriter from LA whose soulful dance music is so goddamn sexy, you  will probably get pregnant just from reading this interview. He also thinks Frankenflops are a "crime against humanity." Naturally I wanted to harass this cool menz…
What's the sexiest thing a girl does to turn you on?
When I sing the three sweet words "Ain't nothing wrong…"  and she chimes in "with a little bump and grind…"
Where have you had the best sex of your life? 
My bed. Sounds boring, but the whole "sex in weird places" just isn't my thing…it's too distracting.  It's exciting for about two minutes and then I start to get irritated.  Nothing like the soft and spacious feel of a good ol' fashioned bed.
Where have you have the best pizza of your life? 
DiCarlo Pizzeria on Hollywood and Hillhurst. I used to work there. They fired me. But the pizza was really good.
Give me three songs on your Ultimate Makeout Mix.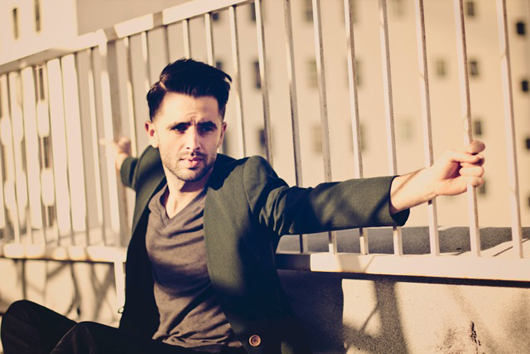 If you could make your DREAM PIZZA, what would be on it?
Cheese and sauce…I'm a pretty simple guy.
Boobs or booty?
Boooty Boooty Boooty all day…every day.
Betty or Veronica?
Are we talkin' Real Housewives of Orange County?  I'd have to go with Veronica.
Can an item of clothing a girl wears REALLY turn a guy off? I know the answer is NO so don't even try to play…
Ok I can def play this one. My friends always tease me about how picky I am about these kind of things when I've gone on dates. It really bugs me when girls wear high heels that are too big for them. It just gives me the impression that they borrowed them from their mom or something. One time a girl wore a grey fur vest with a cut-up Mötley Crüe t-shirt underneath and of course some flesh-colored pumps that were def a size too big. Now did it turn me off completely? No, not quite.  It was the Gigapet adorning her keychain that did me in….
 What kind of pizza turns you OFF?
I'd have to say garlic. I mean, I love it just like anyone else, but there's nothing sexy about garlic breath…
+++
Thank you Zak! Make sure to get his EP, New Normal, from iTunes, and follow him on Facebook, Twitter, and YouTube. And check out the cute video below for his song "Flirt."