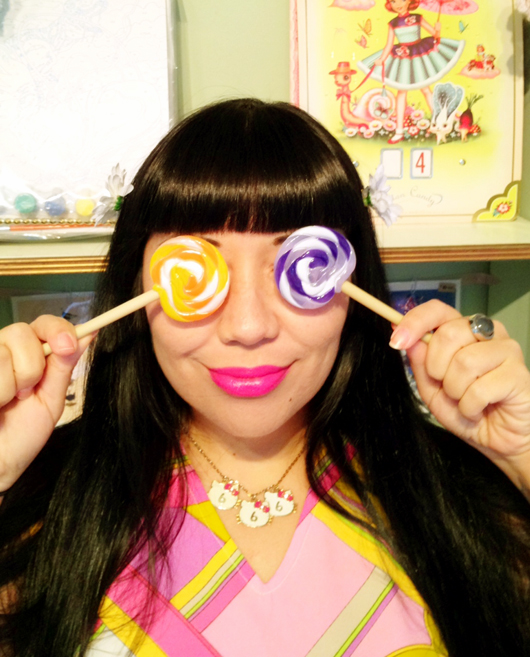 GREETINGS EARTHLINGZ… I was excited to get this dress from Etsy that I had bookmarked a while ago, but when I tried it on I realized my hips were too TADOW HOW YOU LIKE ME NOW for it. BOO HOO. MUMMY'S CRYING. So I decided to try tucking it into this super old Betsey skirt and Tah-Dah….! Added some faux daisies in my hair for a lil hat tip to 90's Drew…and ended up with a look that was very Flower Child/Marcia Marcia Marcia!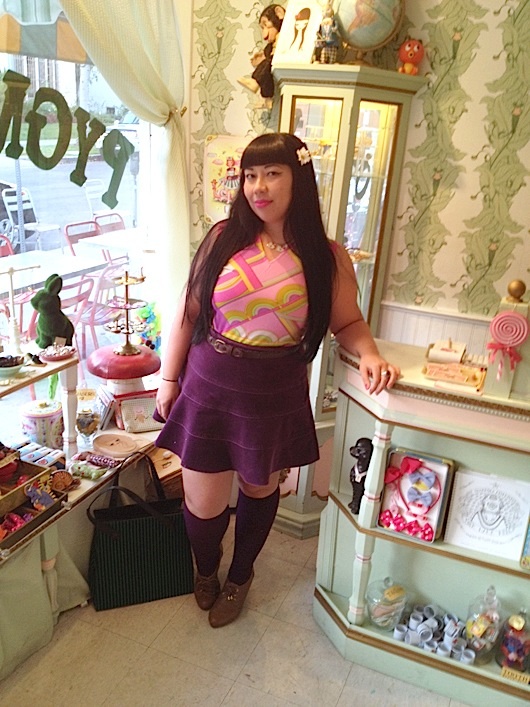 ♥ Vintage dress –Superstition Vintage, Betsey Johnson skirt, shoes from Urbanog, Target socks, faux daises, homemade necklace, Grandma Marie's bag ♥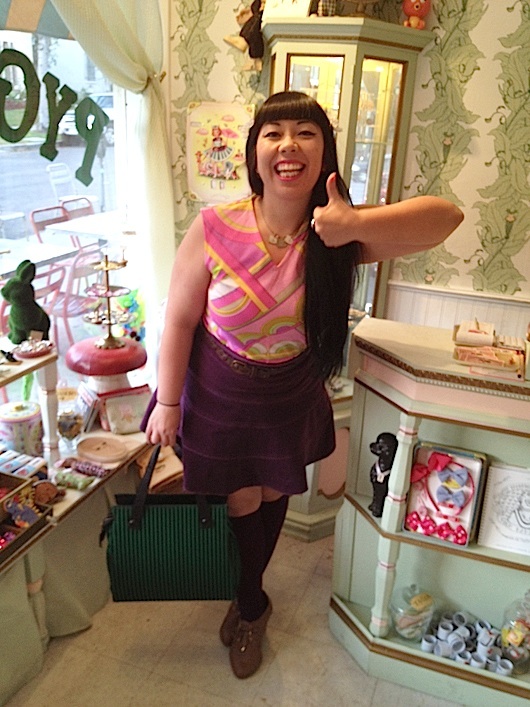 Excuse this goofylicious pose (apparently I only had time to paint ONE THUMB) but I wanted to show off the bag I've been carrying lately. It belonged to my Grandma Marie! I'm not sure how old it is, guessing 70's? I love this purse but it's falling apart! I plan on taking it to my COBBLER (you know how I love that word…) to see if he can work his magic on this beauty! Wish me luck!