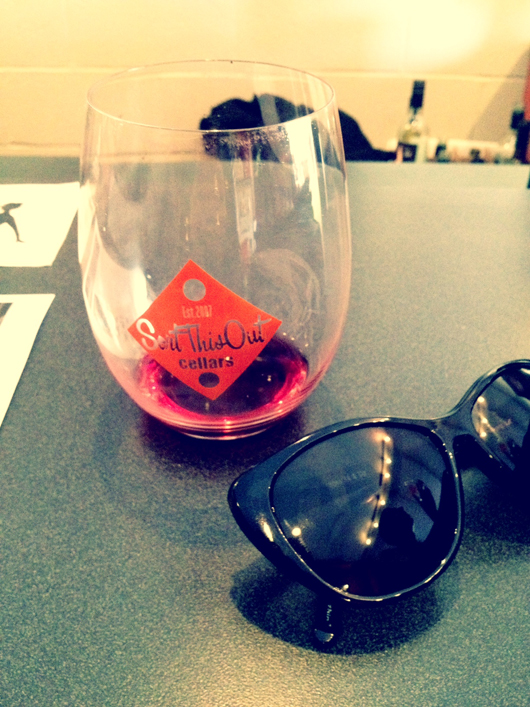 Hey sexies. You know what I finally realized? I've become one of those "wine people." WINE PEOPLE. Someone who would rather enjoy a nice glass of wine over any other kind of alcoholic beverage. And none of this 2 Buck Chuck eitha. Don't roll your eyes at me! I AM 31 now and my days of reciting a whole Catholic mass in a Jameson-induced haze have been put to rest! I AM A MATURE & CLASSY LADY THESE DAYS. Well…at least when it comes to enjoying this adult grape juice anyway. A couple weeks ago, I went wine-tasting in Santa Ynez like us mature, classy people do. This is what I wore.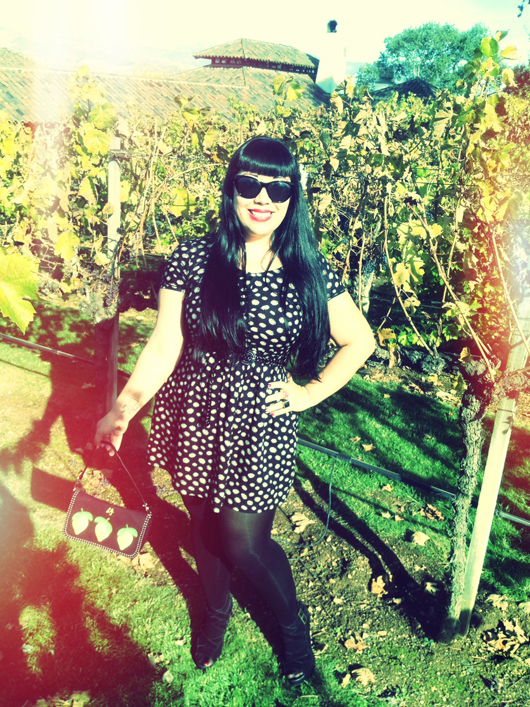 ♥ Sunflower patterned dress from H&M, tights courtesy of We Love Colors, Urban Outfitters wedges, Lulu Guinness purse. ♥
These wedges are pretty legit. If I can comfortable walk around Santa Ynez all day in a pair of shoes they will get my co-sign.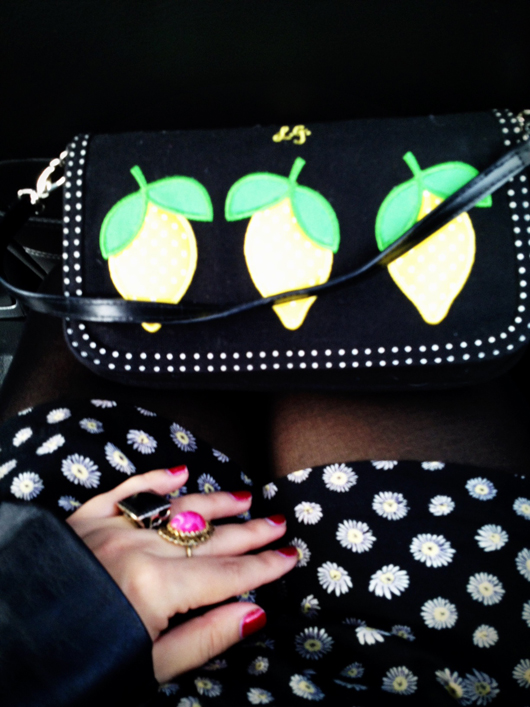 I've had this cute lil' Lulu Guinness purse for a loooong time. (BBD = Before Blogging Days.) It felt right with this outfit even though grapes would make more sense with the day's theme.
One of the first places we visited was Gainey, where we got a tour of the vineyards. I loved learning about the process of wine-making. IT'S SO KEWL. Obviously at some point I daydreamed of having my own winery where you'd see me in the distance sidesaddle riding a horse, while dressed in flowing whites and Kate Bush's "Wuthering Heights" automatically playing as I'd appear, also somehow surrounded in lens flare…It would be truly magical.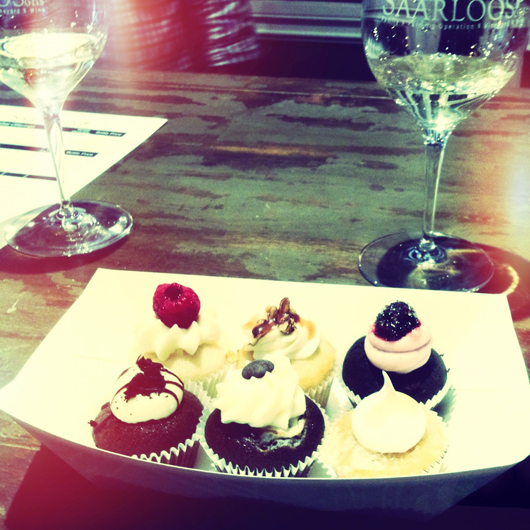 One of the places I loved was Saarloos and Sons. They do a wine and cupcake tasting.  These teeny tiny cupcakes were INCREDIBLE. Each one went with a certain wine. I was in heaven.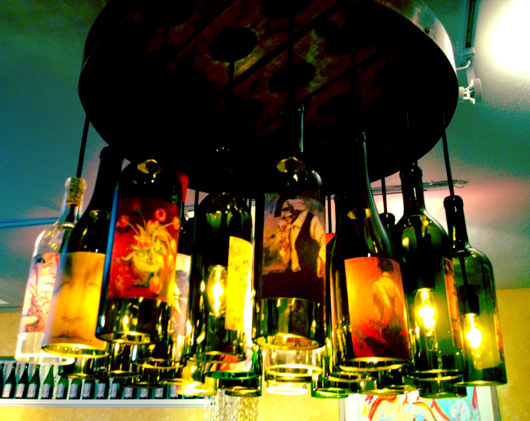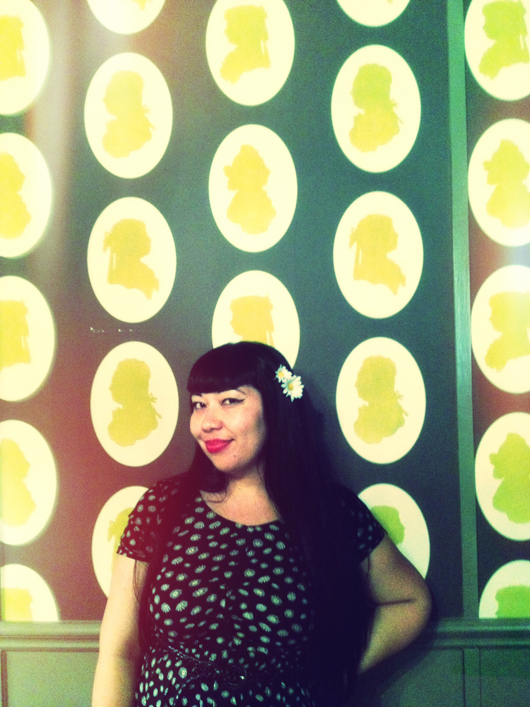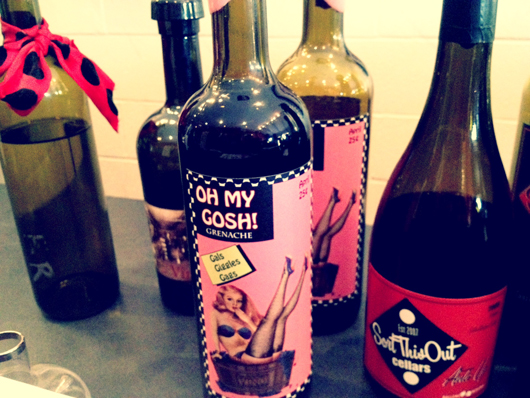 Another one of my favorite places we visited for a tasting was Sort This Out in Solvang. Pinup girls on the bottles. Super cute!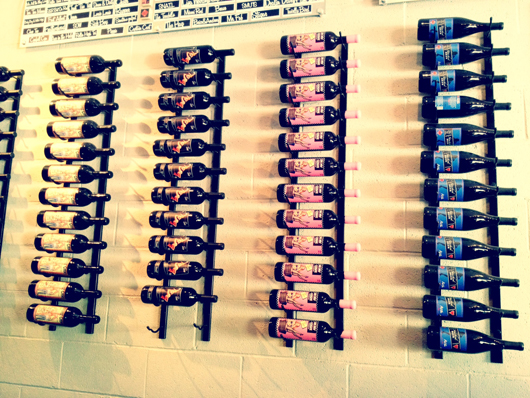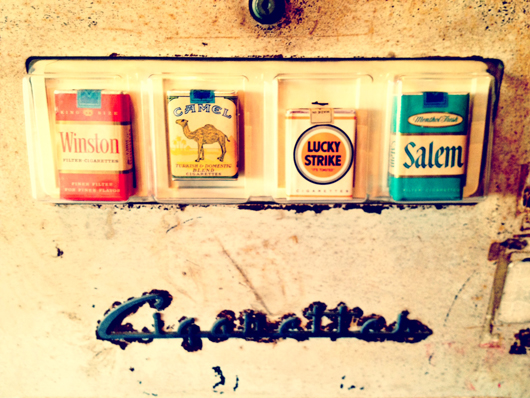 Can't wait to go back!