♥ Outfit details: vintage dress from Alameda Vintage on eBay, shoes from Urban Outfitters, my childhood bow, Target heart tights, mom's vintage basket purse, mood ring from Playclothes,  belt from this MNG by Mango dress ♥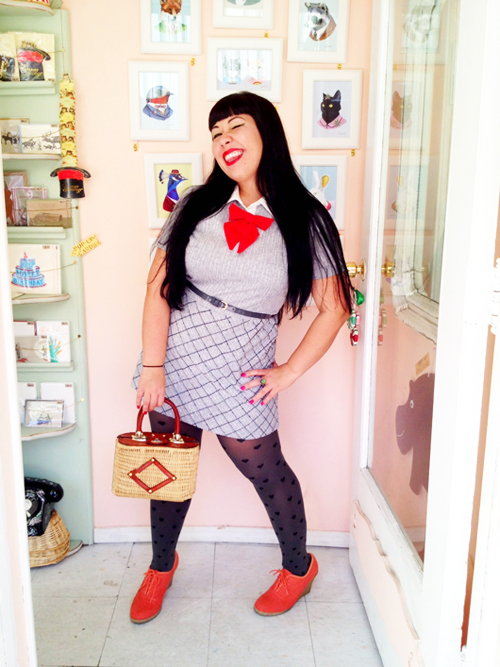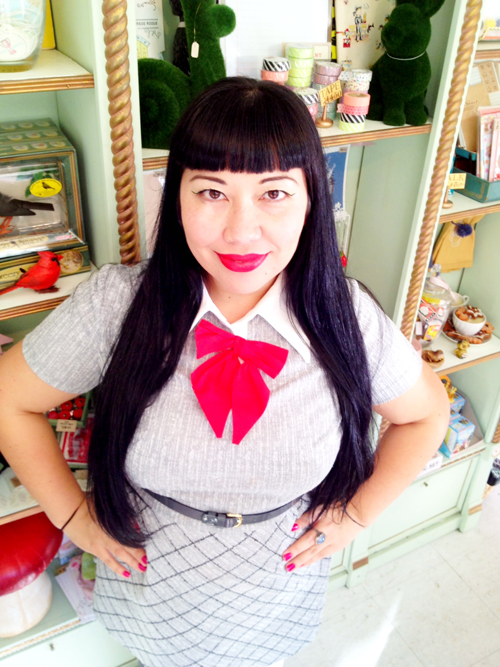 Thanksgiving weekend was RULL NICE. I spent quality time with family and friends, got to see The Muppets at El Capitan, partook in Small Business Saturday and brunched like a king. Btw, to my fellow brunch enthusiasts, PLE see my good friend Vanessa's blog for our Ladies Who Brunch adventures. She will be documenting our mission for the best in So Cal brunching! But the MOST exciting thing might have been when I went to….
THE MURDER HOUSE!!!!!!!!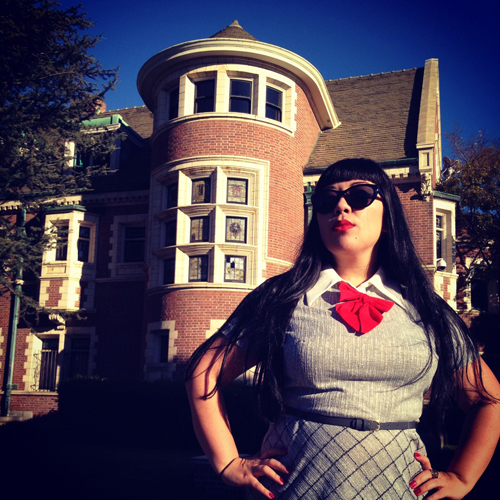 If you follow me on Twitter and Instagram, you probably know how I'm preeetty obsessed with the show, American Horror Story. I can't remember the last time a show has made me simultaneously feel scared, confused, hornee, angry, and constantly about to put my fist through the television! So when I found out the "Murder House" was actually in LA I immediately polished my lurk boots, grabbed my magnifying glass and went on the search! Funny enough, it's right near my favorite Korean spa! The address is 1120 Westchester. Maybe we can do all do a meetup since being the freak I am, I WILL be visiting the house moreso in the future OBV…
Here is the house on the show…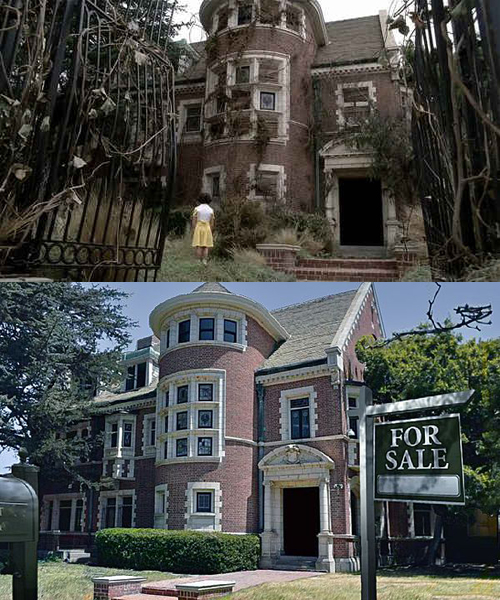 And now here are 100 pictures of me in front of it through every kind of filter imaginable!!!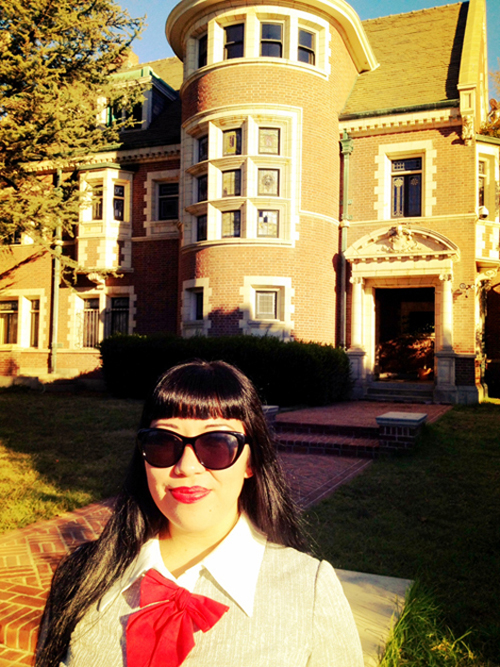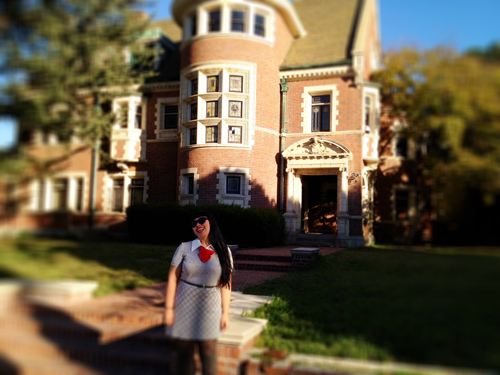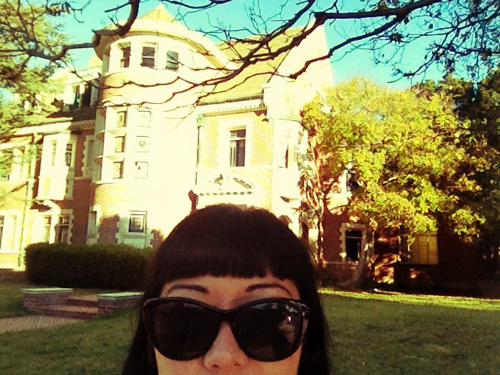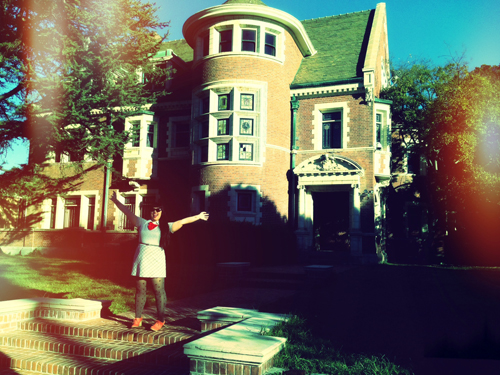 Okay one more with a tiny TATE photoshopped in..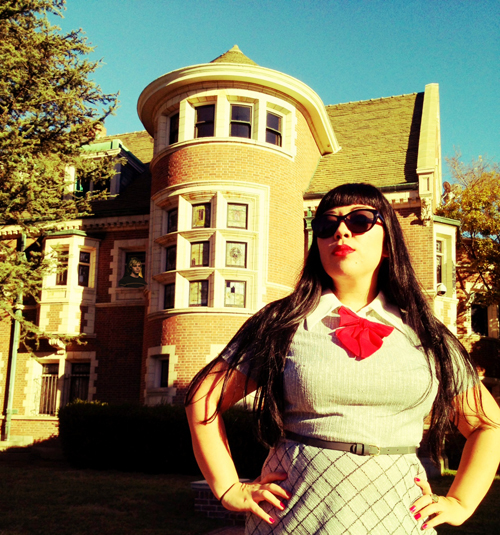 HAHAHHA ahhhhhh I'm outta control!!!!