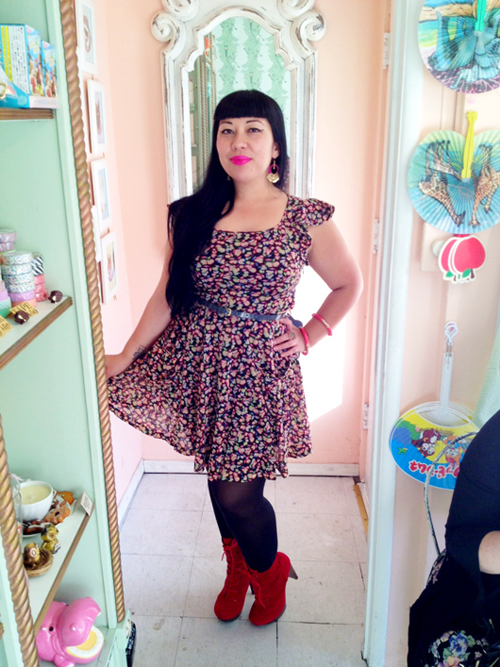 JCPenney recently sent me a gift card to shop for something sweet in promotion with WRAPT, their super cute gift boutique that just launched in time for the holidays! As many of you know, I'm obsessed with Charlotte Ronson's line for them, I Heart Ronson, so I was excited to be FORCED to go shopping and check out what was new. As expected, I ended up buying a few Ronson items (including an amazing grampa cardigan that I've been wearing a lot lately)  I also ended up finding found this pretty MNG by Mango dress that has a bunch of fruits on it! HOW SWEET IT IS!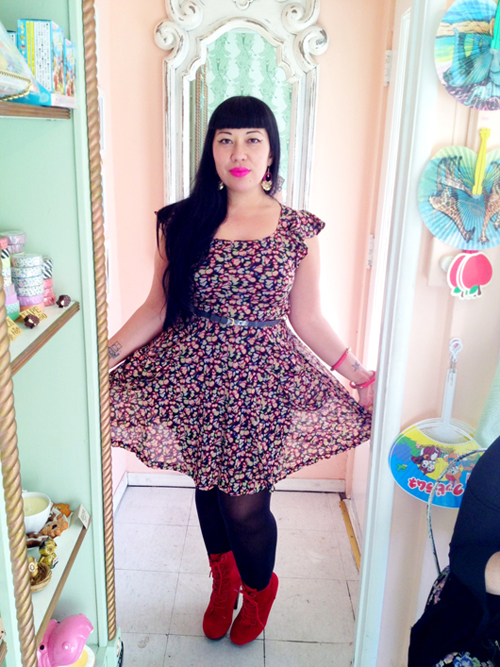 ♥ Dress: MNG by Mango for JCPenney, shoes: Urban OG, earrings: JCPenney,  tights: We Love Colors, bracelets: H&M ♥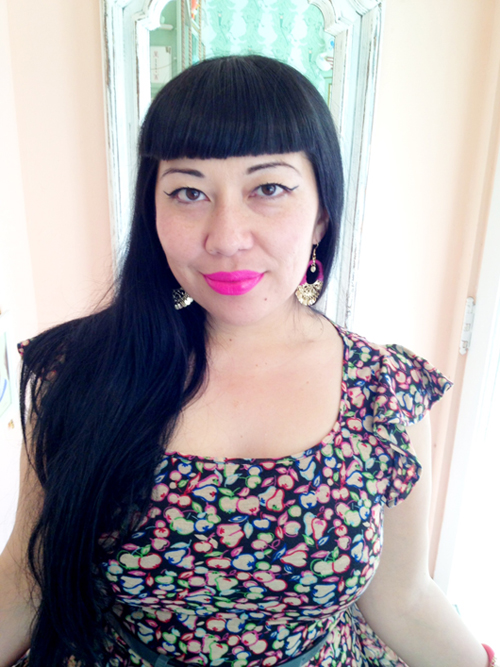 Here's a closeup of the print!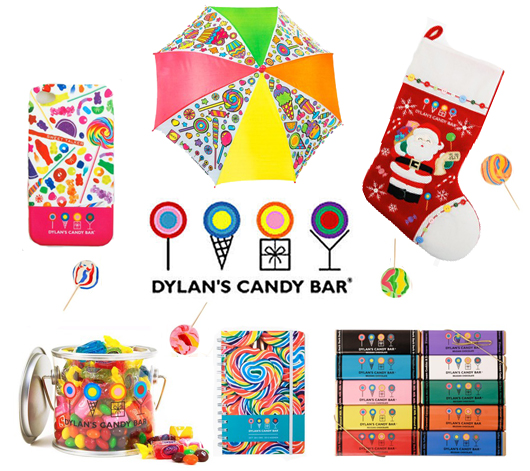 The "sweet theme" for my outfit is a 'lil wink at the Dylan's Candy Bar collection they have at WRAPT. I absolutely love the design of Dylan's Candy Bar and there are so many cute things to choose from! AND DRUM ROLL PLZ… a Dylan's Candy Bar Mini Sweet Treats Tower is going to be given away to one of you lucky readerboos! Just leave a comment letting me know about what you think about my outfit, OR telling me what your favorite candy is, OR EVEN BETTER, a top ten list of why you love me (JK YOU MUTHAS) and you will be entered to win! Last chance to enter will be this Thursday and I will choose a winner on Friday! Good luck, my sweet toofs!