GREAT NEWS EVERYBODY! Very.com, a British fashion retailer that carries both women and men's clothing, is now available to the United States! Now we can allllll SHOP TIL' WE DROP! I immediately put my lurker shades on to peruse the goods for some lovely items to add to my Chrismukkah Wish List. May I share some of them witchu!?
They have loads of great coats so it was tough to narrow down, but I think it's about time I get a new leopard print coat to keep me warm! After all, NYE is just around the corner again and you know that's when I always want to wear a furry coat and heels like Christina Ricci's character in 200 Cigarettes! The orange jacket with the bow is adorable and you know how strong my feelings are about lace….and it's in a powder blue!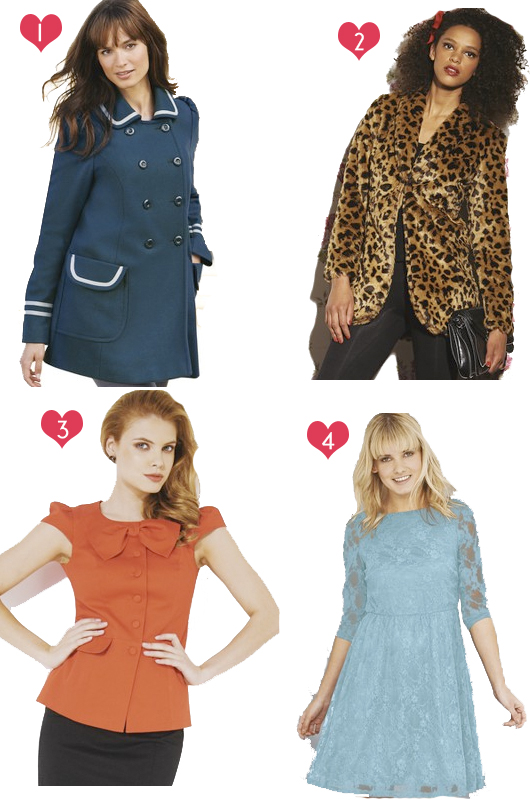 ♥ 1. South Alexa Coat 2. Iron Fist Alley Cat Faux Leopard Coat 3. South Short Sleeve Bow Jacket   4. South Lace Dress ♥
I'm especially crazy over these accessories! The Marc by Marc Jacobs lip print sunglasses are DROOL-WORTHY and I must have those wedges! And these purses! Look at that tiny gold bow on the black one! AHHH! (Pee Wee Herman voice)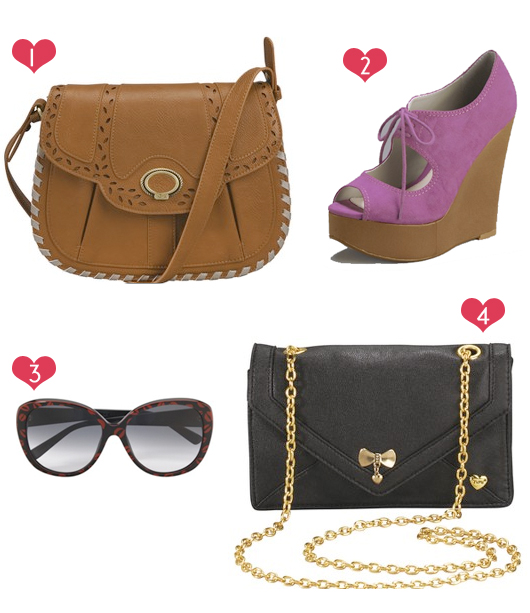 ♥ 1. Nica Whipstitch Detail Satchel 2. Love Label Seymour Peep Toe Wedges 3. Marc by Marc Jacobs Lip Print Sunglasses 4. Yumi Envelope Clutch Bag ♥
Since Very.com offers cute clothing and accessories in a variety of options and sizes, you can find something for yourself, your sista, your momma AND your baby daddy's momma and get 20% off! All you gotta do is sign up below to receive the discount! Happy Shopping!
*FTC Disclosure: I received compensation for this sponsored post by the very nice people at Very.com.*