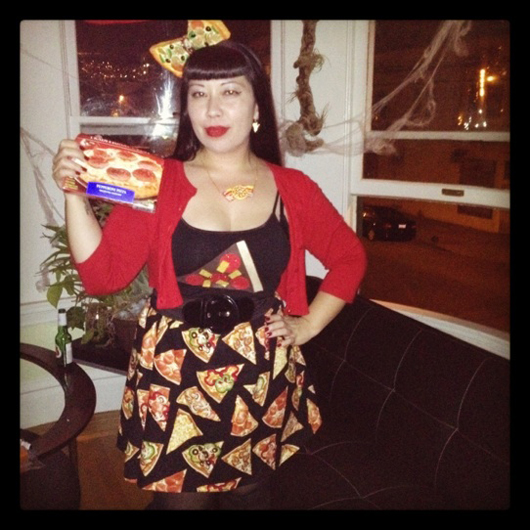 Happy Halloween!!!
Love your favorite hot slice
Costume deetz: pizza skirt made by my bew Emi, necklace made from miniature dollhouse props found on eBay, pizza bow headband made from two fake pizza slices but I'm pretty sure these are dog toys (from eBay also) felt pizza slice made by me using this HILARIOUS pattern Emi made me the night before I left for SF since I wanted MORE pizza on the top last minute (see below), makeshift DiGiornos clutch made last minute by the origami hands of my bew Melinda! I originally wanted to make a messenger bag type purse out of a regular pizza box but this ended up being perfect for the night!
Here's a close up of the accessories!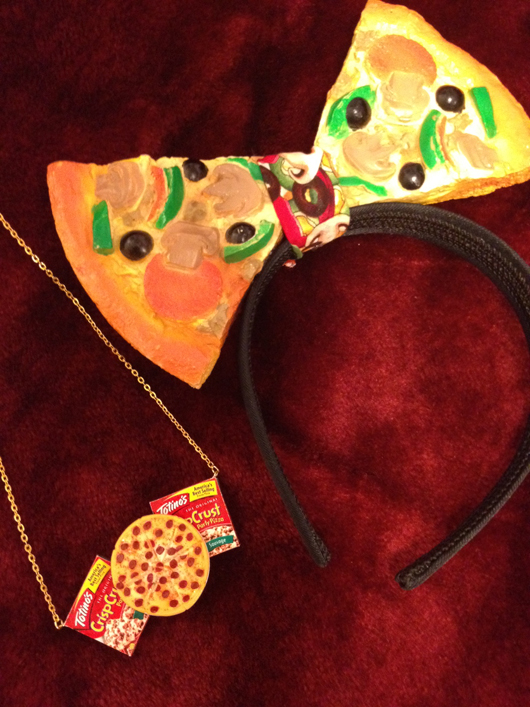 And here is the DIAGRAM Emi made me. This is one of the many reasons why I love her. Whenever I dream something up, she helps makes it into reality…and even makes me a gawtdamn diagram to take to the craft store. KILLIN ME BEW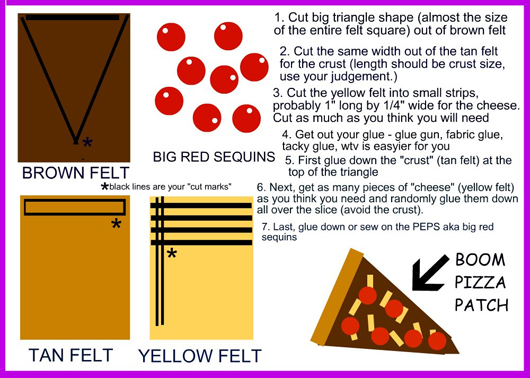 Did you dress up? Show me a pic!!