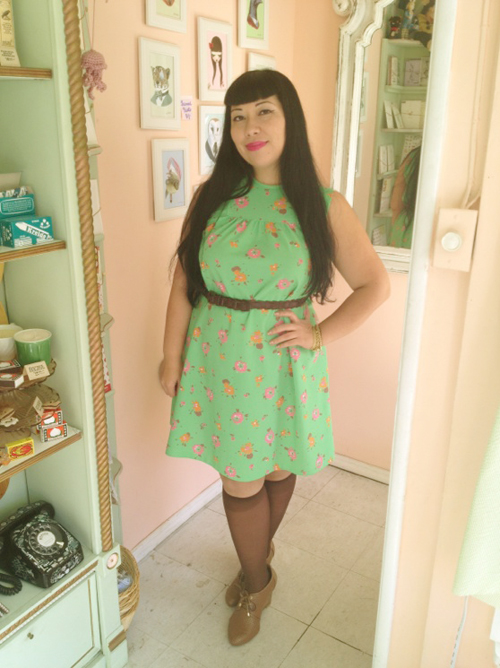 BUT FIRST A PICTURE OF ME!!!!!!!!!!!
Dudetties, I have been lagging so much. FORGIVE MEEEEEEEE. I get sick as hell this time every year.  SO MEAN! Should I just get a flu shot like The Others do? Anyhoo, here is a vintage 70's dress I recently won on eBay from Fancy Cat Vintage with some of my We Love Colors Solid Color knee highs in brown. I feel a Jan Brady vibe here, how bout chu? I'll kill you Marcia!!!!!!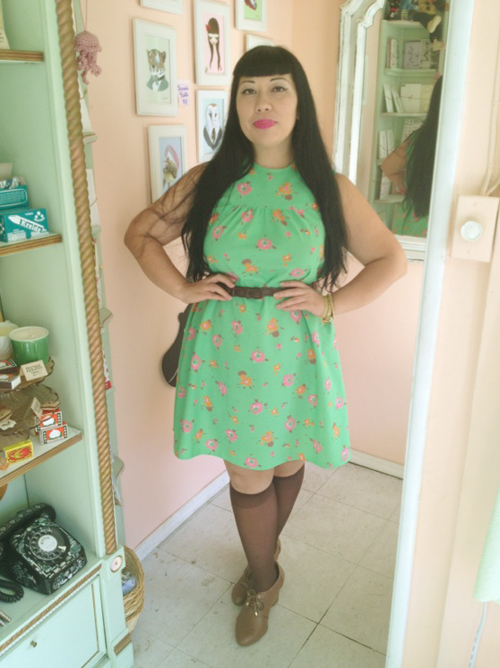 Now to the important part….Using random.org, I drew a winner for the Valley Girls/We Love Colors contest and it is lucky #42: ALI OF SPINNER'S END! Congrats Ali! Email me witchur info and what color knee socks and tights you want ASAPS! And to everyone else, thank you for entering! There will be more contests coming up! LOVE YOU ALL!