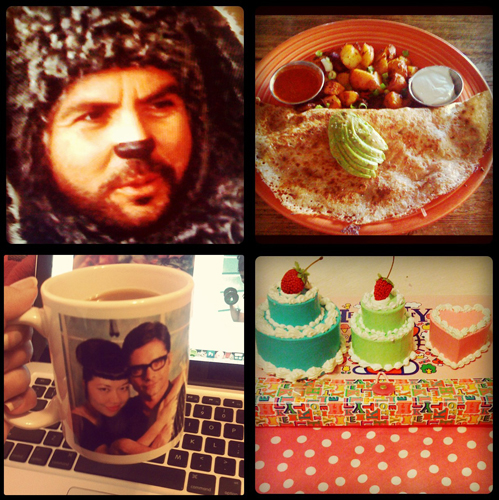 ♥ Clockwise from top left: my favorite show right now, WILFRED, chorizo crepe at Local, made a mini babycake hat, hot cup of Staymoist ♥
Since I LOVES Instagrammin' so much, I decided to pick my faves from each month and post 'em up on here for everyone to lurk…these are from August!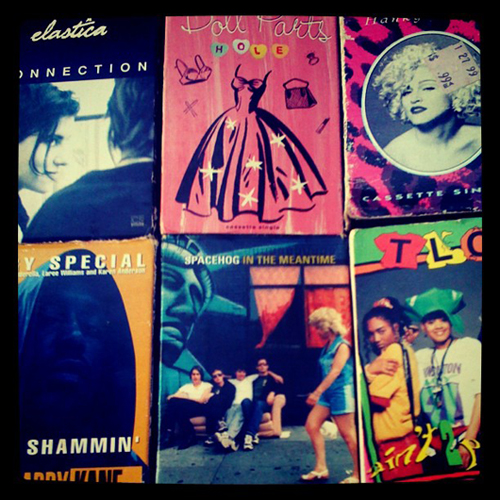 My cassingles collection!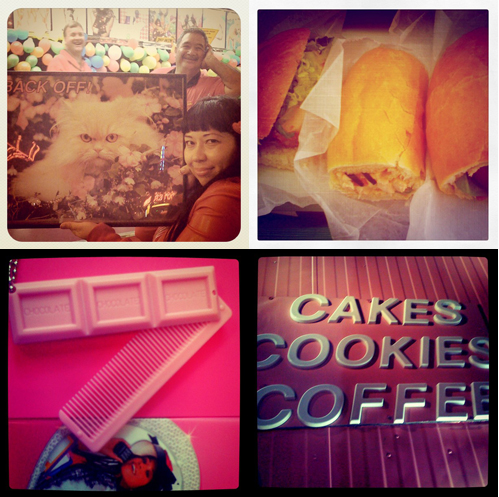 ♥ My winning prize and new boyfriends at the fair, sangwiches from INK SACK , I wanted to live in this pink gingerbread house at the fair, new bangs comb from Tokyo ♥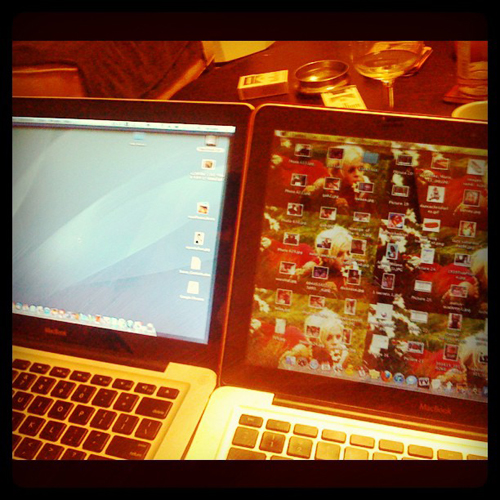 Virgo laptop versus Libra blogger laptop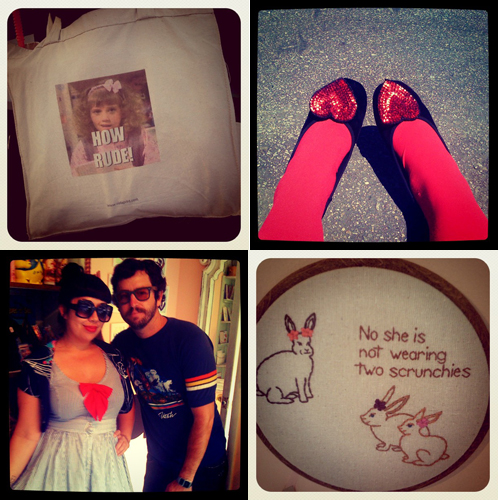 ♥ Vanessa's chosen tote bag, I wear my heart on my shoes, cute new cross-stitch at Pygmy Hippo, My pal Mike and I and the bow I wear on everything ♥
Find me @agentlover on Instagram!