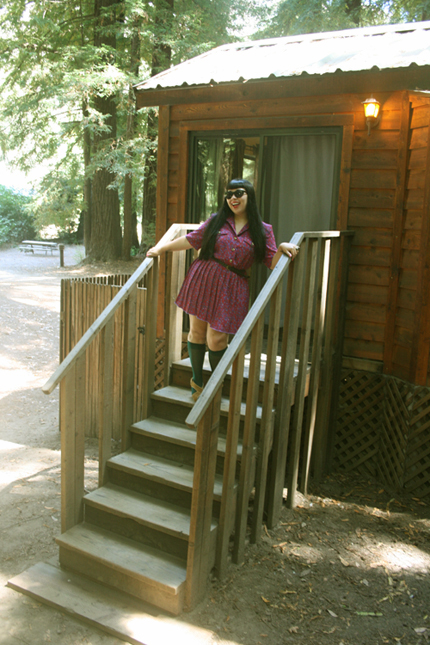 DAS RIGHT MI AMIGOS. I was straight chillin' in the forest! I took a spiritual quest up to Big Sur with a couple of my friends to bond with Mama Nature (dat girl is CUHRAZY!), soak in some healing hot springs underneath a full moon and find me a lumberjack husband. It was seriously one of the best trips ever. During the trip, one of my friends said it was the most romantic thing she had ever done for herself and I felt the same way. I've been feeling really positive and happy lately and going to Big Sur was kind of like a cherry on top/pat on the back/high five to it all. (A big LOVE AND THANKS BURRITO goes out to Elizabeth for being my Big Sur guide!)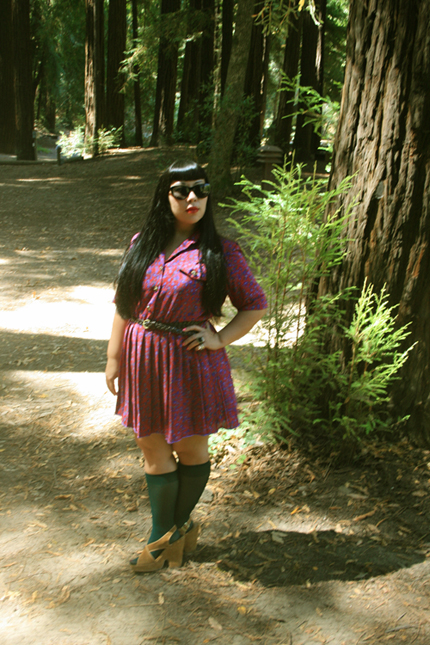 This outfit is a total SHAM because as much as I like to joke, I really am no DIVA OF THE FOREST like Phyllis Nefler!!! After taking some shots, I quickly changed into my Paula Bunyan uniform. I just can't lie to you babys.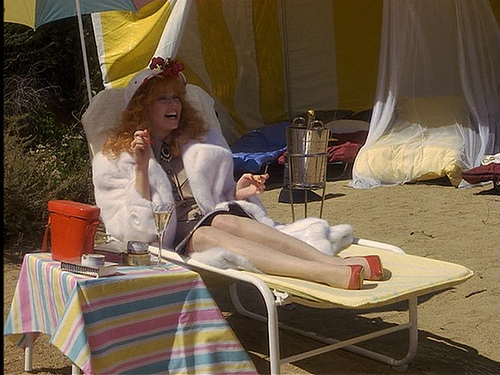 Okay maybe I'm a tiny bit like Phyllis but also like Miss Troop Beverly Hills herself, I soon became one with the earth and a true Wilderness Girl. PS. Next time I go to the forest I WILL be in a beautiful khaki cape with gold trim!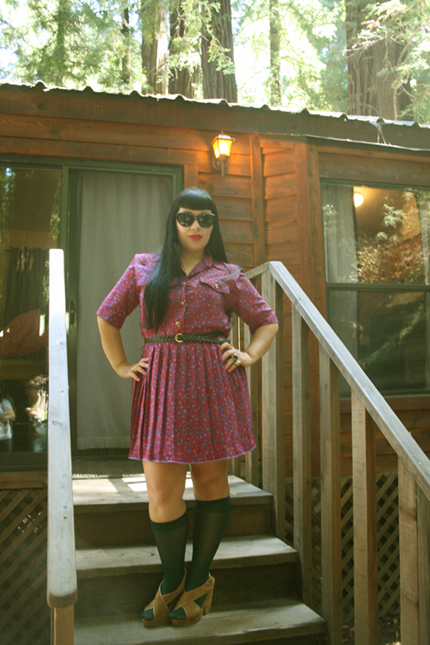 ♥ Vintage dress from Polkadots and Moonbeams, KimChi Blue shoes, knee socks in Hunter Green courtesy of We Love Colors ♥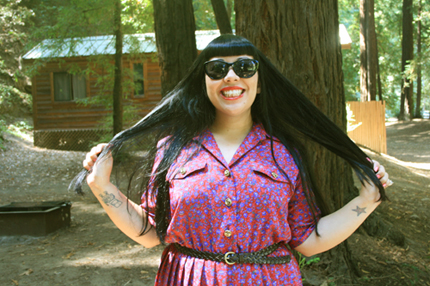 Look at this asshole walking around the woods in wedges. So glad a bear didn't come out and chase me or I woulda been in trouble!